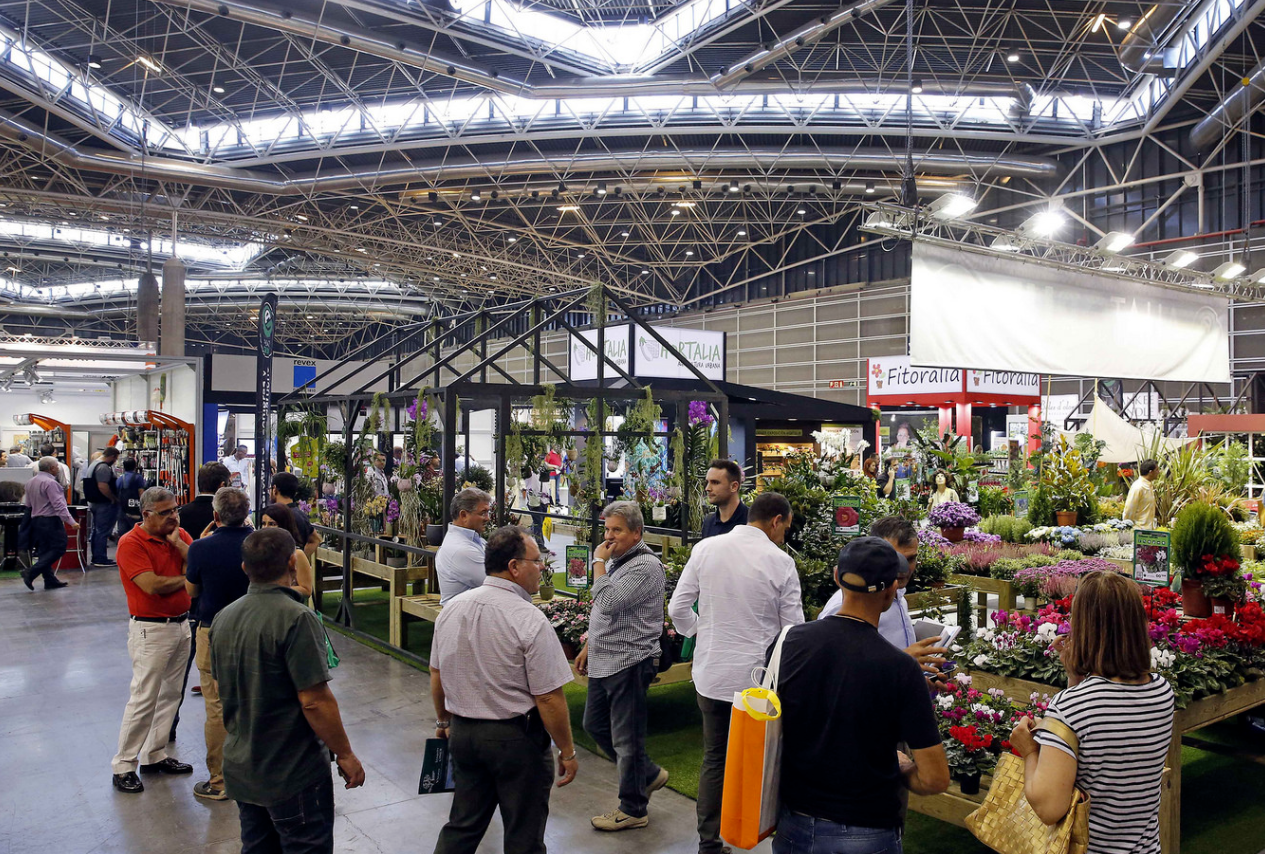 The Spanish market is recovering: grow the foreign exhibitors at Iberflora
In recent days we have been knowing data about visitors and exhibitors about the last edition of Iberflora, International Plant and Flower Fair, Landscaping, Technology and Bricojardín that took place in the 4 rd to 6 October in the premises of Feria Valencia.
As well as last week published data about the visitors of the last edition of 2017, now emerge new data on exhibitors who were present at this edition.
The number of exhibitors in the edition of 2017 He has been with respect to the previous edition, an achievement due to that on this occasion no Iberflora has been held together with Eurobrico, biennial fair.
The exact number of exhibitors of 2017 It amounted to 479, of which 292 they have been direct and 187 indirect.
For his part, the number of direct international exhibitors has increased by more than one 26% with respect to the previous edition, which demonstrates the confidence of the foreign market recovery.
They were 42 the exhibitors from Germany, Belgium, France, Italy, Japan, Netherlands, Poland, Portugal, Russia and Taiwan.
Of the 187 indirect exhibitors, 93 they were national and 94 foreign, coming from Germany, Argentina, Belgium, Denmark, Ecuador, USA, Slovenia, Finland, France, Israel, Italy, Japan, Netherlands, Poland, Portugal, UK, Sri Lanka and Switzerland.
As for the sectorization of the contest, more than half of the exhibitors of Iberflora were in the sector of plant and flower, in particular a 58%, and the rest was divided between bricojardín (26%) and Technology (15%).
It should be noted the number of suppliers for florist, that increased a 21% with respect to the previous edition numbers.
We also highlight the increase of exhibiting surface of the Hall II of the tree, that increased in more than one 40%. With regard to the landscaping, remained in numbers similar to the edition of 2016.