---
del verde urbano y del jardín familiar
IBERFLORA revitalize its historic nature and European interdisciplinary forum ornamental horticulture, Landscape and gardening. The most important strategic Iberflora novelty lies in enhancing their essences as headquarters and meeting multisectoral framework landscapers, Citizen landscape managers, provincial, regional and national, and construction companies and conservative action landscape,
---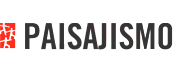 ---
las últimas novedades del sector no sólo en lo referente a jardinería sino también a nivel tecnológico o en relación al paisajismo
IBERFLORA has adapted to changing needs and market requirements to include, in its bid,
---
---
Iberflora es la feria de referencia en el sector del garden en España
. By type of product, for the plant is a very important meeting point between growers and points of sale Spanish, and in the case of international buyers,
esta feria les permite conocer y contactar de forma rápida y fácil con los principales productores españoles
.
---
---
Para mí
, Iberflora Fair is the national reference in the sector. It is a privileged place and time of exchange. It has changed its format and I thank you because you need to adapt and support new commercial and technological realities, and mostly maintained as an adjunct to optimize core business really the presence of exhibitors,
y las visitas de los compradores
.
---

---
en una feria como IBERFLORA
.
The fair has taken a new path that looks like the florist will be able to be together with leading figures from other disciplines or artistic artisans. From Clip ... we feliciar the organization for this initiative, but we claim the title role of Floral Art, in no case can be a guest, complements,
---
---
Estamos convencidos de que la próxima edición puede ser clave para el desarrollo del consumo de plantas en España
.
Iberflora deberá responder a las necesidades del consumo tanto nacionales como europeas
. The challenge is that technology, logistics, innovation, packaging and marketing are found at Iberflora. In Vivercid we will take the challenge as their own.
---
---
Los centros de jardinería deben evolucionar en España hacia un nuevo modelo de entretenimiento
,
participar en Iberflora te da dinamismo y te hace estar al día tanto de las tendencias como de las inquietudes de clientes y expositores… debemos colaborar para que Iberflora empuje al sector ya que considero que se trata del principal vínculo que tenemos todos los que pertenecemos a él
.
---
---
En Iberflora hay que estar
. We can not forget its more than forty years of history,
que es un certamen reconocido internacionalmente y uno de los cauces de promoción más eficaces para darnos a conocer a toda Europa
---
---
Desde AliatGrup llevamos cuatro ediciones seguidas como firma expositora en Iberflora y estamos muy satisfechos con el resultado obtenido
. Also, we note that the event has been stepping back and has managed to convey the excitement and enthusiasm as always
---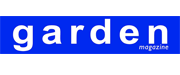 ---
La clave del resurgir de IBERFLORA en estos dos últimos años ha estado en destinar esfuerzos a atraer al visitante
.
Las invitaciones personalizadas y actividades paralelas como Iberflora Dinamiza han conseguido seducir a los profesionales/visitantes del sector y esto ha repercutido en el buen desarrollo comercial de la feria
.
---