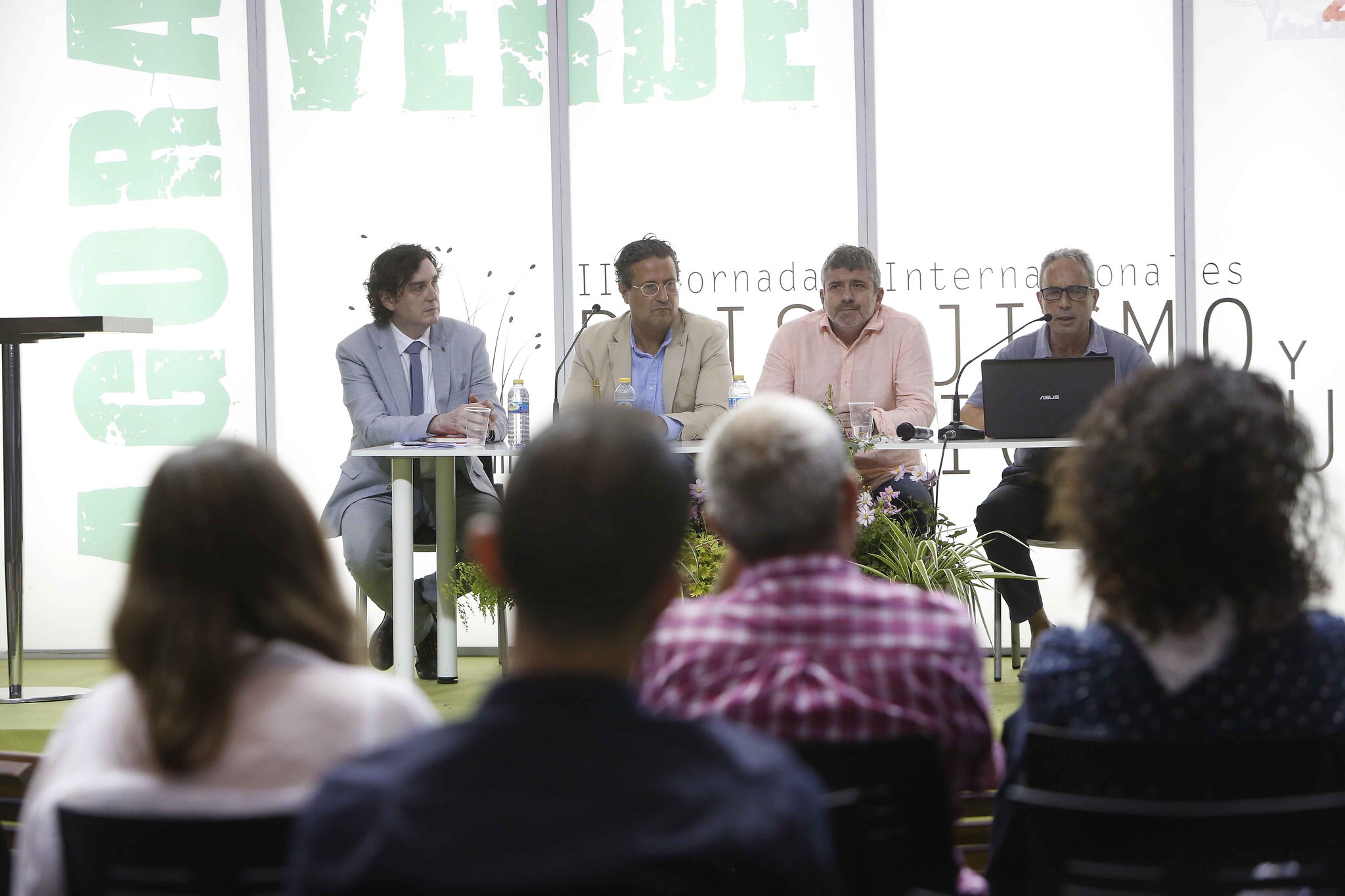 Green areas management focuses the debate at the third Conference of landscaping and Arboriculture
Protection, management and maintenance of green areas costs focused the debate on the second day of Iberflora, where are developing the III Jornadas de landscaping and Arboriculture.
The President of the Spanish Association of parks and gardens, Francisco Bergua, accompanied by Gustavo Marina, of actuates urban and environmental services, serán los encargados de presentar una interesante mesa en la que se analizarán aspectos como la conservación de la infraestructura verde urbana o la realidad de los costes de mantenimiento desde el punto de vista de las empresas de jardinería, así como desde la perspectiva municipal.
Therefore, las jornadas contarán con la participación de responsables de grandes empresas como Urbaser y representantes municipales de distintos ayuntamientos, entre ellos el de León, Rivas Vaciamadrid y Murcia.
On the other hand, en el espacio Tree Climbers de Iberflora se abordará la evolución de la trepa, con análisis y demostraciones prácticas. Y en la Ronda de Floristas continuarán las pruebas de la Copa Iberflora de Arte Floral, una competición que está despertando mucho interés y cuyo resultado se sabrá a última hora del día.
Los visitantes profesionales podrán además conocer las últimas tendencias en decoración de centros de jardinería gracias a iniciativas como la de Aliat Grup, que ha recreado en Iberflora un garden con todas sus secciones: plantas de interior y exterior, tools, irrigation, pots, fertilizers, phytosanitary, substratos y artículos de decoración, así como una sección de mascotas y una zona infantil.
While, en el espacio Inspiratio* Iberflora invita a un momento de descanso y reflexión en torno al material vegetal y su vinculación con la creatividad y el arte.
Y en la exposición Espacios Verdes 2*2, promovida por Asfplant, se puede contemplar los resultados del trabajo de creación de pequeñas zonas de 2 por 2 metros en los que la vegetación es la protagonista.