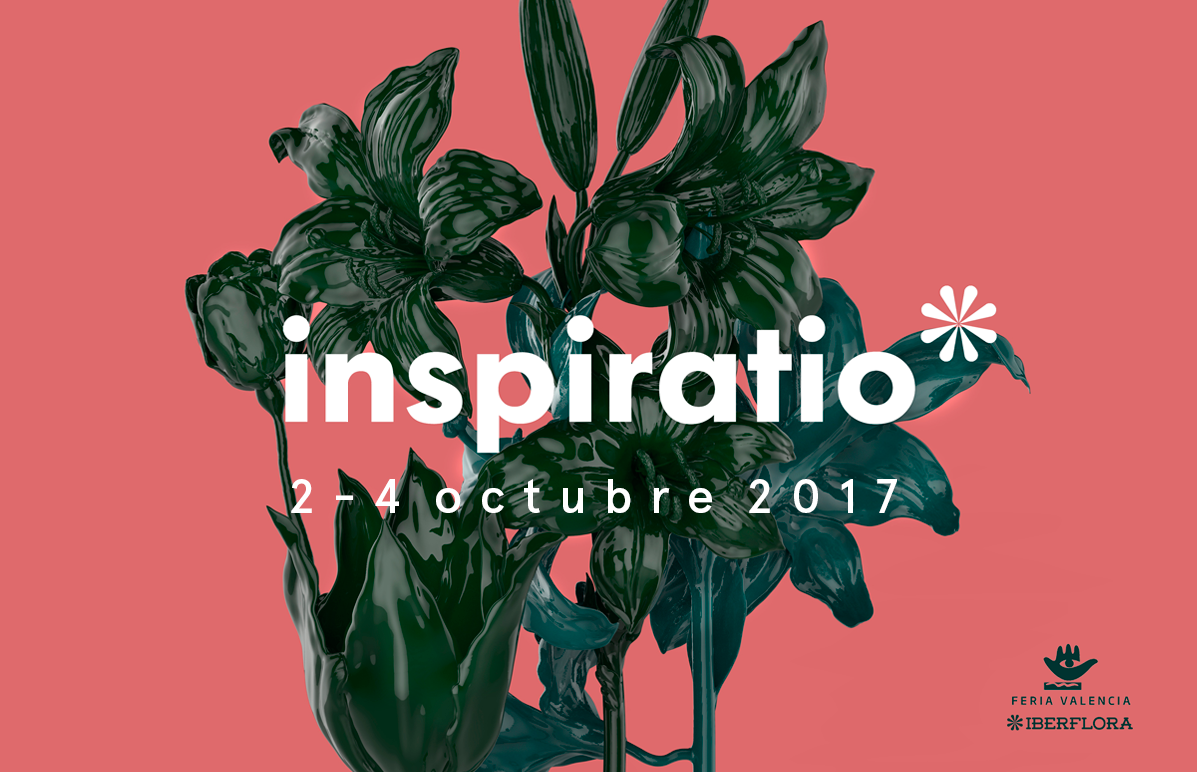 Inspiratio: vegetable inspiration and creativity, en Iberflora 2017
Inspiratio doesn't sound to new visitors who come each year to Iberflora. It's the most creative space of the fair, a haven for recreation through a contemporary view of the flower and plant sector.
It is the installation shows that this year will occupy the center of the main Pavilion, with a technological focus and a wide variety of audiovisual content which will transport us to a journey where art, design and innovation are our destinations.
Anyone who nears Inspiratio space can stop and get inspired, and immerse yourself in an oasis in the interior of Iberflora.
In this issue will be explored the synergies between the creative world and its undeniable connection to the plant world. Art has always tended to mimic nature, but the power of attraction to the green which feel the creative is remarkable and inspiring.
Inspiratio has invited for this edition to great personalities of creativity: Dede in the art world, to gastronomy, passing through fields such as photography, design, floral art and landscaping. Each of the guests, with extensive experience in their field, It will offer a genuine and innovative vision of the Green applied to their field.
Creativity for projecting the future
In Inspiratio 2017 the impact of green culture will be addressed from different perspectives through encounter and connection between different profiles of the sector and guests from the creative field.
This meeting will lead to exciting dialogues between the visionary protagonists of the plant world, from the experts in innovation in the sector to creatives that are transforming the field in our country.
Thereby, It will generate a space for reflection in order to create new looks for the future, in a relaxed and informal atmosphere, as the various points of view provide wealth to the sector, that when mixed with art and design you build creative synergies that make us ask the vegetable as we understand it today.
From Iberflora, we invite you to come by this space should bring you great wealth and various perspectives on our industry. Missed in this edition 2017.