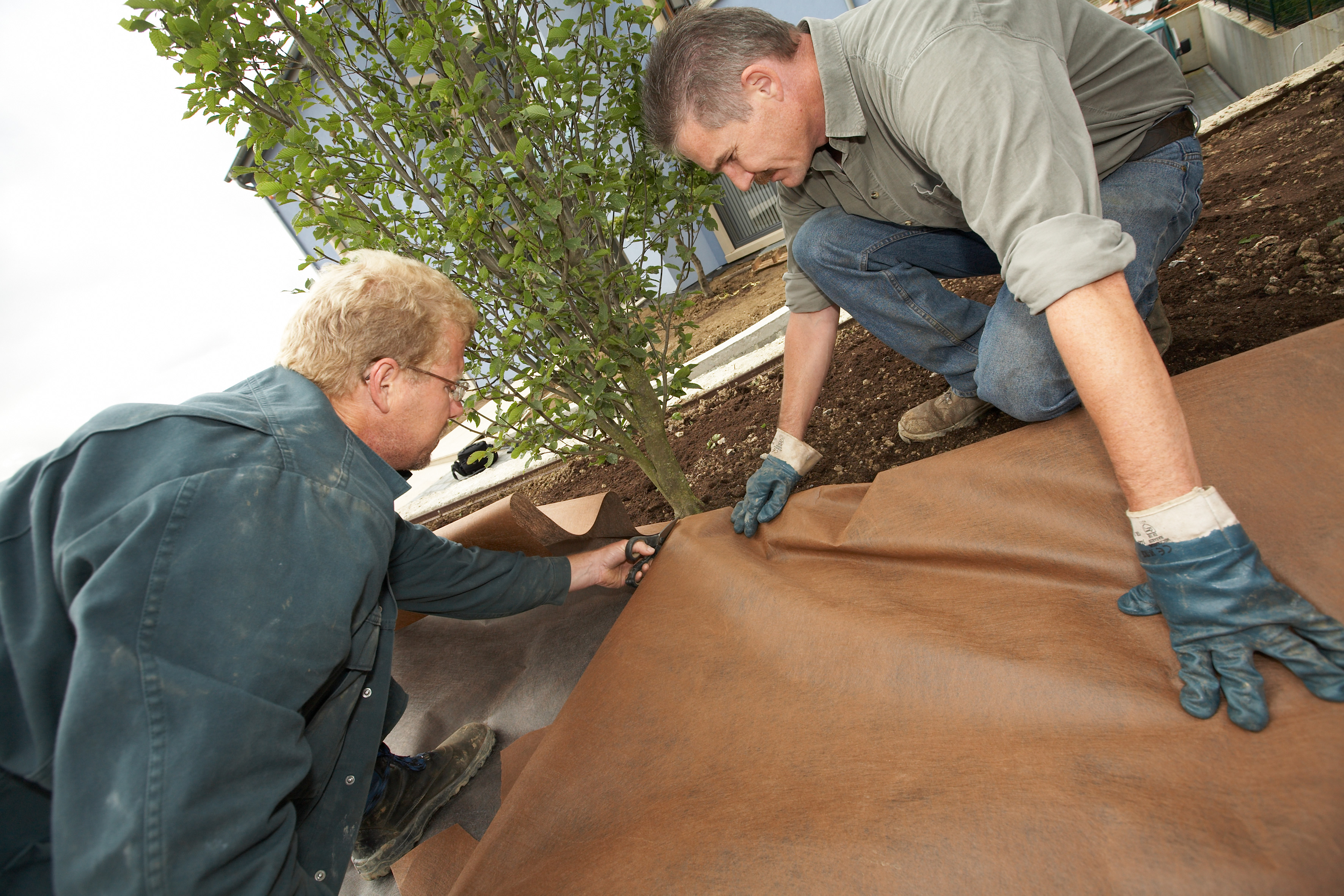 Projar distributes nationwide a mesh that prevents the growth of weeds
The company of the green sector, Group Projar It is distributed nationally, a mesh that prevents the growth of the weeds that grow quickly during times of rain in parks and public gardens.
The system used, Unlike the products that already exist in the market, lies in its manufacture, carried out through a process of heat sealing. It is a much more resilient polypropylene since it can be cut and not be desilacha.
This process makes it highly resistant, so it is being very in demand for private and urban gardening sector. In addition its brown color makes perfectly integrated in the landscape.
This mesh anti weed nonwoven Du Pont™ Plantex® prevents, with its thick, and not to be woven and open, light to penetrate into the surface of the gardens and thus prevents the growth of weeds. The mesh exerts one pull higher in the light than other products that exist in the market.
Moreover, its use is simple as that dropped on the surface of the garden and be anchored on the sides with iron hooks.
Aggressive herbs
Nowadays, This mesh should shown in format of 125 GRS that offers high strength, allowing you to save on product and also in subsequent labor. There is also a model of lower weight, 68 grams, It is used mostly for the shoulders of motorways or major roads. And another top Platinum's 240 grams in green color for areas where the herbs are much more aggressive and with a much higher resistance capacity.
Therefore, the Product Manager of the Projar group, Ana Llopis, explica como "se trata de una solución de jardinería ideal para terrenos donde se quiere evitar la proliferación de malas hierbas ya que el crecimiento de estas supondría dedicar muchas horas de trabajo de jardineros para cortar o eliminar estas malas hierbas".
Therefore, apunta "el uso de las mallas antihierbas es más una solución eficaz que ahorra mano de obra y desembolsos económicos en zonas como los parques o jardines públicos y también en jardines privados".
Sistemas de anclaje y paneles antiraices
Also, la compañía también ofrece otras soluciones de jardinería para que las plantas no se desplacen de su lugar durante las épocas de lluvias o condiciones meteorológicas adversas como el viento. It also offers, in this sense, the anchorage systems for trees which offer the advantage that remain hidden in the root ball allowing a correct grip and tree growth.
Therefore, an alternative to the location of trees in gardens or roof garden, where necessary an extra security to prevent falls or displacement and thus unnecessary accidents with people, pedestrians or citizens.
Moreover, marketed under the brand name Dukbill, These systems offer even air models that is displayed if the system for those species that have a very small root ball and not can be anchored to them. It is the case of pines and palm trees.
Along with these two solutions, Group Projar has panels antiraices routed the advancement of roots down, and it makes these only grow below this panel. Thereby, the pot effect is eliminated and gets properly anchor.
Group Projar:
Group Projar was born in 1972 to engage in the extraction of peat, organic material used as fuel and to obtain substrates. The company's growth has been constant and over the years 80 He opened two logistics centres in Almeria and Murcia. It currently has facilities in Valencia, Madrid, Almeria - factory and Logistics Centre-, Malaga and Lisbon. Other logistic points such as Barcelona and Pontevedra.
It is also a company with international presence and is currently incorporated as a society in Sri Lanka, in the India and Brazil. In addition Projar acquired a few years ago landscaping Paimed, to complete its range of services, and now it has just signed an agreement with a company specializing in the treatment and conditioning of water. The whole of the Group succeeded in 2015 a top billing to 19 million euros and account with 230 employees.