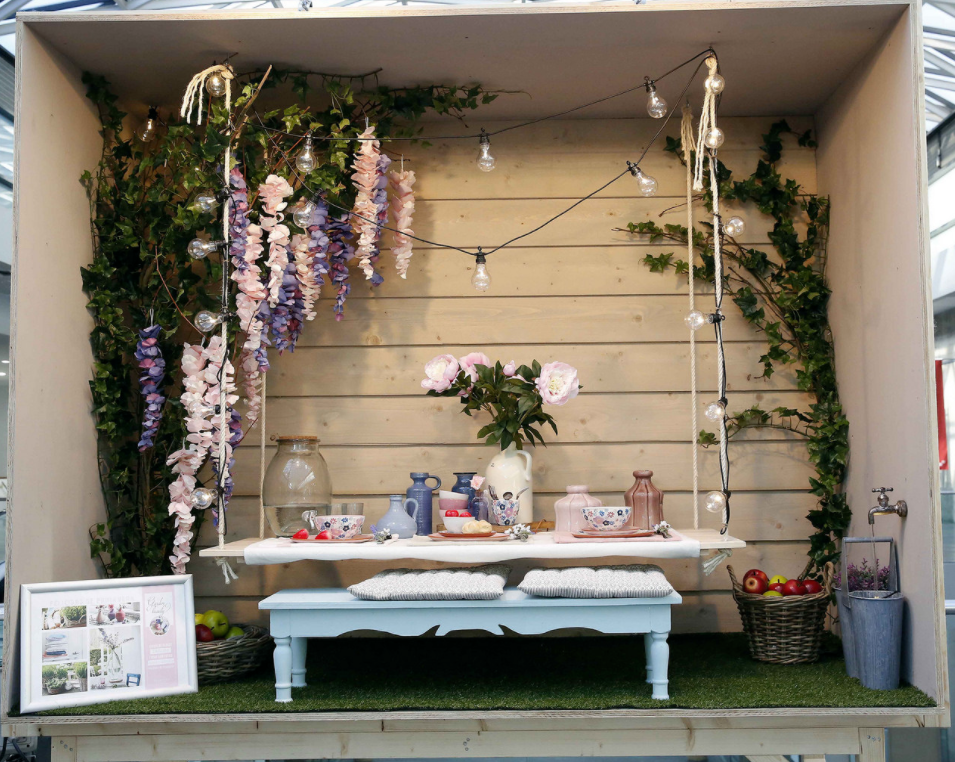 The lounge of the garden of Iberflora confirms the participation of more of 50 companies
The garden room of Iberflora 2017 It continues to grow at a rapid pace. And is that after the excellent campaign this year and good data that is leaving the bricojardín sector, all point to participate in Iberflora to show their news.
At this time are almost sixty the companies confirmed to participate in the garden room, It will host the Pavilion 2 Feria Valencia and in which we will enjoy new trends and innovations in this field.
In previous articles we talked about in addition to the growth of healthy leisure Outdoor, that it is spreading like wildfire in Spain due to multiple factors such as the excellent climate, economic recovery or the bet more and more of the Spanish population activities in the garden (bricojardín, gardening, barbecue, decoration, meetings with family or friends...), a healthy way to have fun.
It is why, from Iberflora, we also recognize the work they have carried out all these companies in recent years to the sector of the bricojardín to where he is today.
We leave a list of the companies confirmed the green sector to grow!
AGRICULTURAL dibon, S.L.
AIRGARDEN
ALIATGRUP
ALTUNA
ANDREA BIZZOTTO SPA
ARTEVASI
SPANISH GARDEN CENTERS ASSOCIATION
ARGENTINEAN BBQ
ACORN TOOLS AND CROWN
BST, Srl.
CATRAL GARDEN HOME DEPOT SL
CERAMICAS LOPEZ BLANCO
COMPO IBERIA
DECORAGLOBA
DISCOM GRUP
ECONATURA WORLD
ELHO
AGE S.p.A..
DIRECT REPRODUCTIONS, S.L.
EUROSCENTS DIFFUSION
EUSGARDEN
Fertilizers feed PLANT
FITORALIA SL
FLORAGARD VERTRIEBS GmbH
FLOWER
FOREST-STYLE
FORGE ADOUR
FORNOR, SL
GARDEN SERVICE S.R.L (ANCIENT TRADE)
GEMETIX, S.P.A.
HERSTERA GARDEN
HORTALIA
INFERTOSA
INTERCÉSPED
ITEM INTERNATIONAL, S.A.
GARDEN POND
JARDINARIUM
LIDEXGROUP 1998, S.L.
LOGICART
MACEFLOR
MASSO GARDEN
METRO HUERTO
MIREMM DECOREGAL, S.L.
MMV HOME & GARDEN
NEBUTER.ES
PROMOTIENDA
REVEX – JARDINOR
SANEAPLAST & METALSANT, S.L.
SBM LIFE SCIENCE
SEEDS BATLLE, S.A.
SEMILLAS FITÓ
SIPCAM GARDEN, S.L.
SLP BARBECUES, S.L.
Smiemans PROJECTS
TECNOGARDEN/GROUP TPI
TERAPLAST
TÉSERIS
VE.CA S.P.A.
VITATERRA
ZENAROME