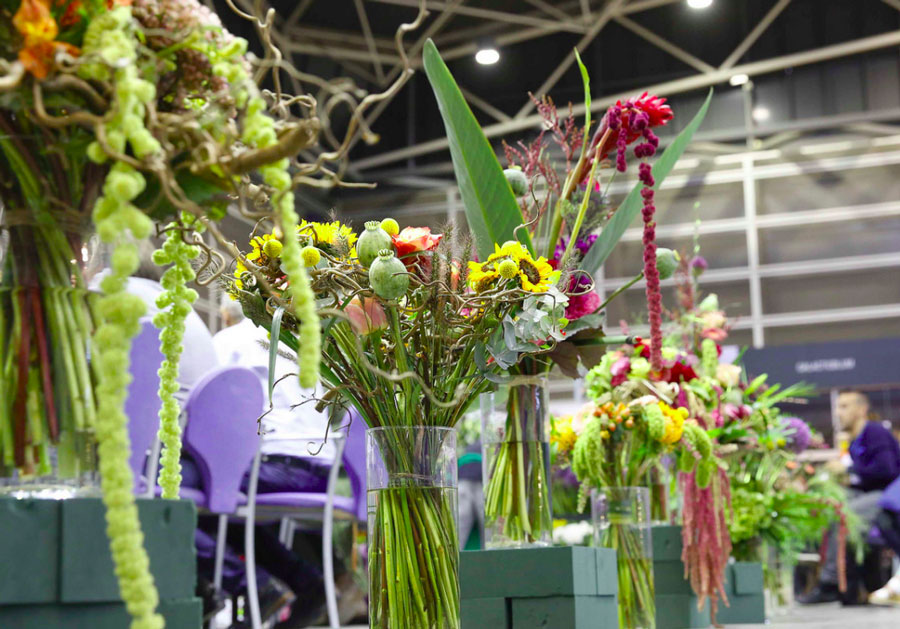 Open call for the Iberflora Cup of Floral Art 2018
Iberflora, International Fair of Plants and Flowers, Gardening, Landscaping, Technology and DIY Garden, summons one year the Iberflora Cup of Floral Art (CIAF 2018). On this occasion he counts on the collaboration of AEFI (Spanish Association of Florists), he opted for Iberflora as reference sectoral competition whose next edition held on 3, 4 and 5 October at Feria Valencia coinciding with Eurobrico, International Diy Fair.
The CIAF is an annual floral art competition to promote innovation, technique and creativity of the florist, In addition to promote the image of the florist sector and the consumption of flowers.
The contest will take place, as in the previous editions, in The round of the florist, located in the pavilion 1 level 3 Feria Valencia, within the showcase for Iberflora, and the competition will take place the days 3 and 4 October.
During these days, professional florists will have to demonstrate their creativity and skill in floral art through a series of tests. It has been decided that these tests consist of linking the floral art with different artistic disciplines such as painting, film and music.
It's a Contest open to all professional florists that develop your business's florist in Spanishto. The participants will go through a pre qualifying and a final phase, and each will consist of two activities. Moreover, the winning entrant will receive a prize of € 10,000, enrollment in the next Cup of Spain of Floral Art organized by the Spanish Association of florists and will be valued by a jury certified Florint, formed by three people. The information will be available soon on this website.