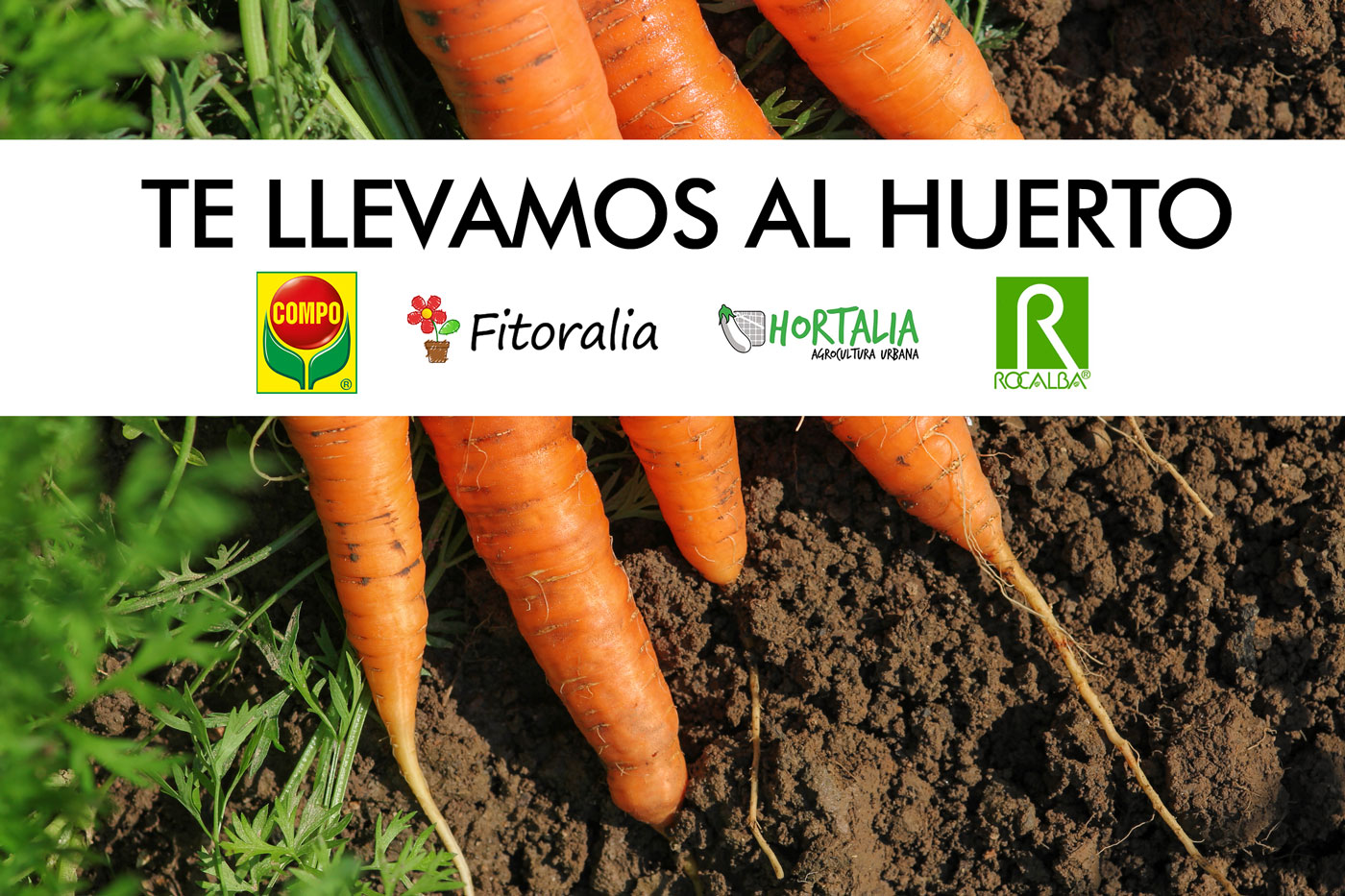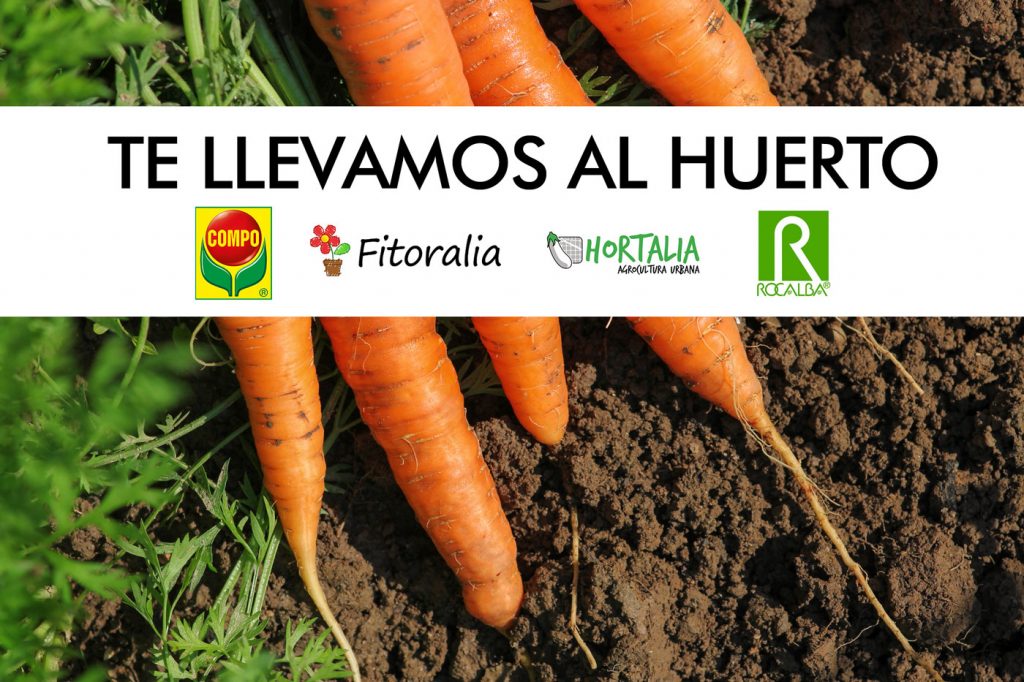 Rocalba será una de las empresas dinamizadoras del espacio "We take you to the Garden" together with COMPO, Fitoralia and Hortalia, the espacio monográfico en torno al mundo de la huerta que los profesionales podrán visitar en el Salón del Jardín de Iberflora 2021, la Feria de Planta y Flor, Landscaping, Tecnología y Bricojardín que se celebrará en Feria Valencia los próximos días 5, 6 and 7 October.
La compañía regresa a Iberflora con una imagen renovada y un aluvión de novedades. Un nuevo rumbo que no ha pasado desapercibido y del que nos habla hoy Carles Castell, responsable de la división hobby de la firma.
What are your objectives for this edition of Iberflora, after more than a year and a half without face-to-face sectoral competitions?
Para Rocalba, Iberflora es una oportunidad única de poder enseñar y compartir el proyecto más ambicioso de la firma, en un entorno favorable, ilusionado y de corrientes tan positivas.
What news will visitors to Iberflora be able to find? 2021 at your stand?
Rocalba itself is already a novelty, we come back after a long time, with more enthusiasm and ambition for the specialized sector than ever, we will present a Restyling general brand, we modernize designs and image. At the product level, we present two great novelties for a Target of growing customer since the Covid period.
Present a collection with a differential design and with great strength such as Hot Peppers, where we will find unique varieties in hobby format, with a QR that will take us to a video tutorial on how to sow hot pepper seeds.
The other great novelty that breaks with the stereotypes of the seed envelope, is the Flower Gourmet collection, a collection of 12 edible flowers where the groundbreaking and revolutionary image of the design positions this product with a lot of added value, also we incorporate some recipes from two Michelin-starred restaurants, which reinforces us in our desire to take care of the final product as an experience in all this, a QR code will lead us to enjoy extraordinary recipes. The two collections will have the support of an POS to relocate and give it maximum strength.
His company is one of the protagonists of the new space "We take you to the garden". What is this initiative??
First of all thank the trust in Rocalba to participate in this space, collaborating with other companies and generating an incredible professional and personal feeling. The space is designed to be a nerve centre and meeting point that Iberflora creates to boost the fair and continue to give great importance to the home garden, which is undoubtedly a reality with a lot of future.
There together with Iberflora we will celebrate awards ceremonyes, the round table with influencers, real success stories, and all of us who participate will energize the space, to make it a meeting point where live proactive and positive moments, both professionally and personally, among all those who share this sector.
It will also be the meeting point prior to the dinner of the 50 Iberflora anniversary with a cocktail welcome. No doubt, the perfect place to connect with the sector throughout the fair.
What will be the contribution of your company to this space dedicated to the practice of the recreational garden?
As we have commented on another issue, one of our novelties are two new product collections, Flower Gourmet and Hot Peppers, the first day at the end of the day, before dinner of the 50 anniversary we will serve a cocktail, as not with edible flower. Wednesday taking advantage of our other novelty, hot peppers , we will make a tasting of different sauces , with a prize for the person / garden center that is able to dare with the maximum of sauces: only for the brave!
What are the synergies of your company with the other three firms that will participate in the space "We take you to the garden"?
First of all synergy and feeling personnel, the ability to work in a team, when the priority is to look individually, the trust placed by Iberflora has meant that let's work towards a common goal : THE SECTOR and make this fair evolve from synergies between all.
Beyond this, we are companies that share objectives and that we provide all the essential elements for the new consumer, we firmly believe in the sector, in hobby horticulture as present and with a lot of future, complementary specialists to build trust with the end customer.
The category of products for the garden is one of the fastest growing in recent months. What is the reason for this positive development??
If we look further north of Europe, we see that for years there has been a current that makes us think that society evolves its habits, Health, family hobby etc. from here it is true that there are conditioning factors that mark evolution: Social, climatic etc.
In Nordic countries this trend evolves very quickly. Surely the Covid factor has accelerated this situation that at a slower speed was coming, I think it is not an exaggeration to say that the evolution of the sector and amateur horticulture has advanced more than five years from the situation experienced this last year and a half.
Are you confident that this trend will continue in the coming years??
No doubt, we are convinced that this more than a fashion is a habit, we have reached a Target new that has discovered gardening, domestic horticulture or that in its nearby center has all the necessary elements for interior and exterior, with the good work and strength of all, we have realized that the home, orchard and garden provide great health and mood benefits, with your balance we trust that it is here to stay.
From Rocalba we work and we will work so that the final client always has the garden center present in their usual places, providing freshness, news and enthusiasm.