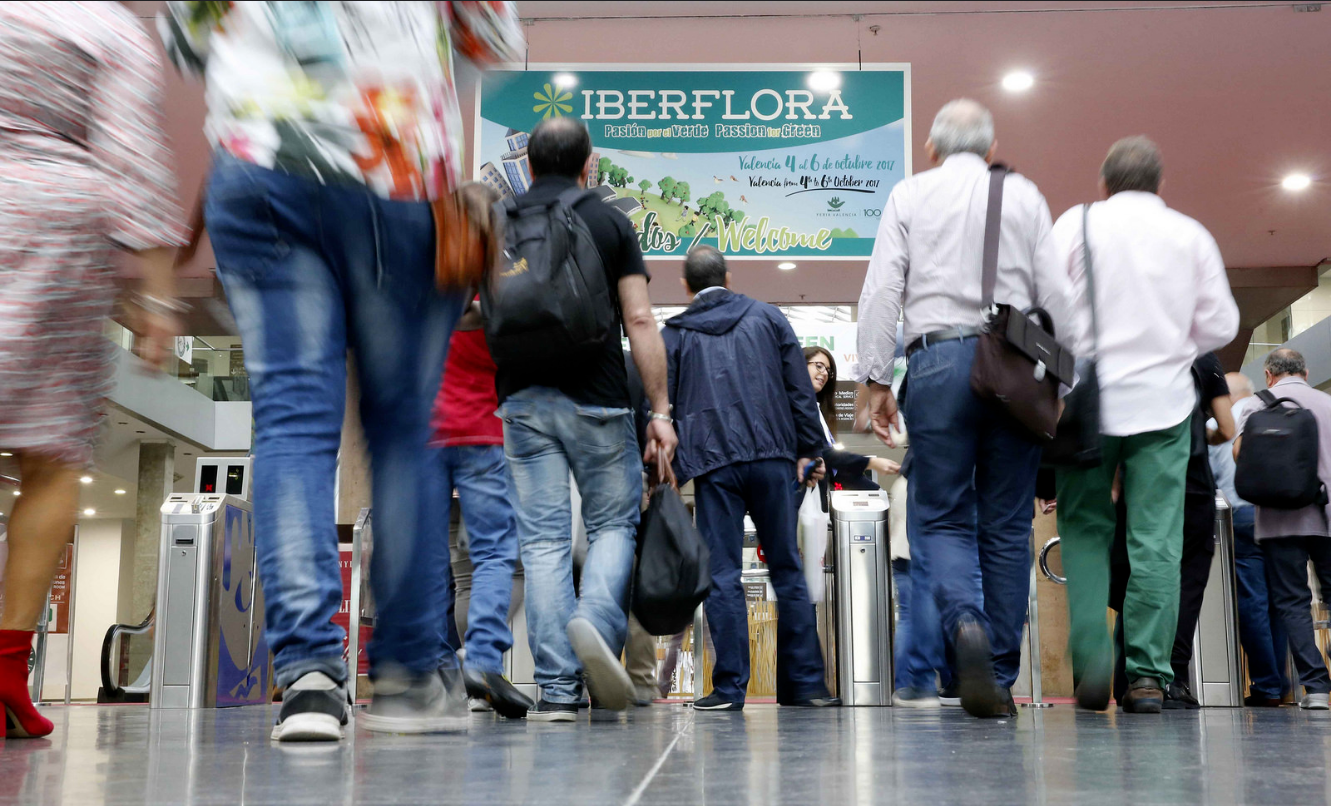 Formed the Organizing Committee for Iberflora, broader and more diverse in 2018
El equipo de Iberflora lleva tiempo trabajando en la conformación del Comité Organizador de la edición de 2018. It's a working group comprising each year it professional and representatives of various institutions and companies in the Green Sector.
From Iberflora we consider extremely important contributions, ideas y sugerencias que las empresas nos hacen llegar cada año para optimizar y seguir evolucionando en la organización de la feria, y el Comité Organizador tiene mucho que ver en los resultados más que positivos de las últimas ediciones celebradas.
Este año finalmente se ha terminado de conformar el Comité Organizador de Iberflora 2018, un comité más amplio al que se han sumado empresas de los sectores más representativos de la oferta y demanda de Iberflora.
La primera reunión oficial del Comité Organizador al completo se celebrará el 22 de marzo, de forma que todos en el equipo continuaremos aunando esfuerzos para lograr que esta edición sea más satisfactoria que nunca tanto para los expositores como para los visitantes.
De los miembros del Comité Organizador, como viveros de planta se han sumado empresas tan representativas como Orvifrusa, Vivercid, Proval, Riotollo, Grup Roig, Viveros Elche, Corma and Fitoralia.
De entre el sector de los centros de jardinería, los miembros son representantes de la Spanish Association of Centres of Gardening (AECJ), las centrales de compras Aliatgrup and Jardinarium y los centros de jardinería Bordas and Fronda.
Lastly, provenientes del sector de la industria auxiliar, el Comité Organizador de Iberflora contará con empresas de la talla de SBM, Artevasi, MMV Home & Garden, Intercésped and Projar Group y Floramedia Spain.
No doubt, es un honor poder contar con la colaboración de tantas empresas y entidades representativas del Sector Verde nacional en la organización de Iberflora 2018 y desde el equipo de Iberflora estamos seguros de que sus aportaciones y el trabajo conjunto de todos harán de la próxima edición todo un éxito.