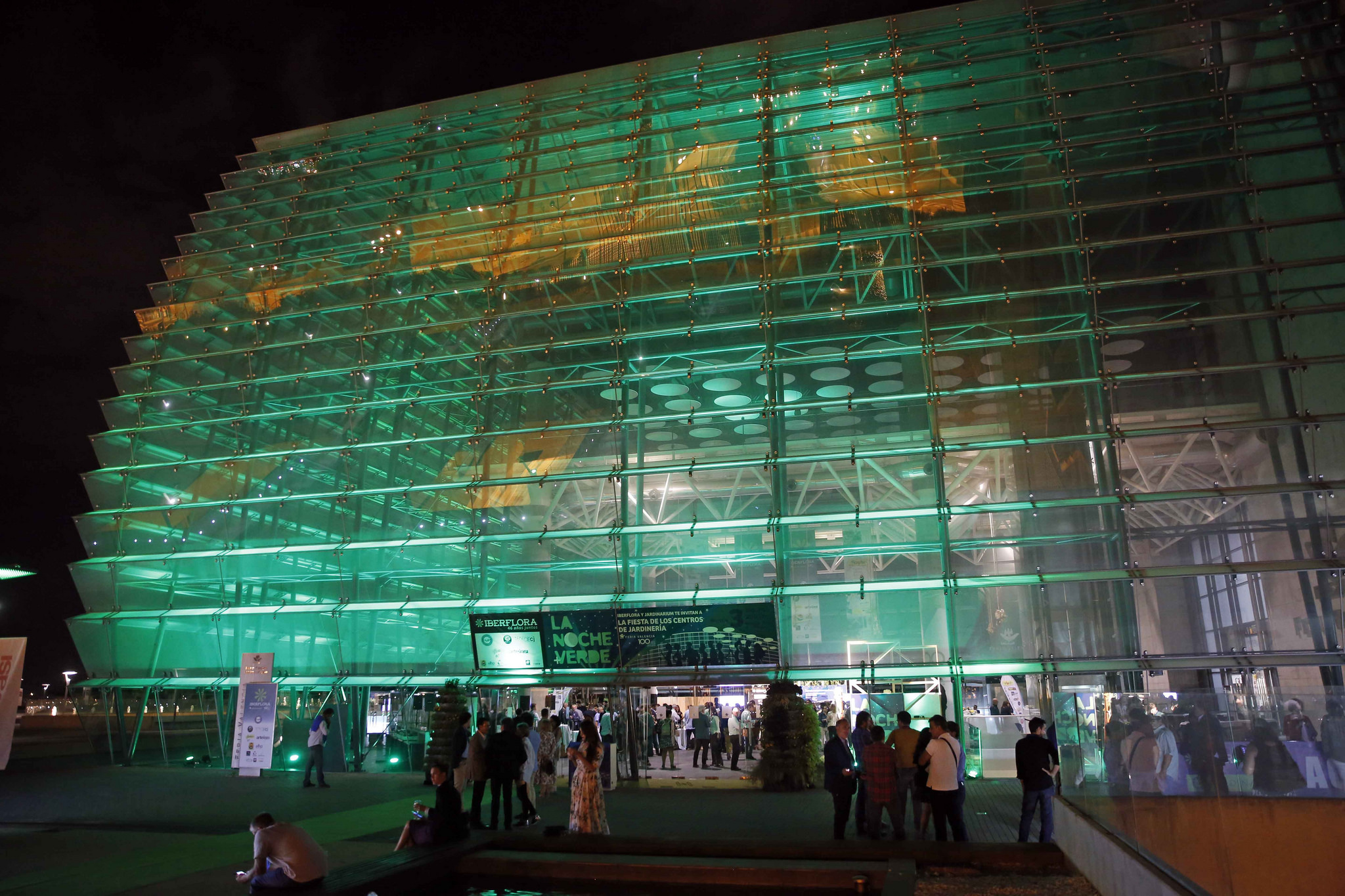 All national buyer invited by Iberflora, present in La Noche + Green"
"La Noche + Green" 2018, the great night of the Green Sector, which celebrates its third edition on Tuesday 2 nd October as a prelude to Iberflora, has already a definitive location: the Feria Valencia's Center Forum.
The gala repeats location due to the requests of the exhibitors, who enjoyed the space in the last edition and they think it is apractical and functional location due to its proximity to the pavilions, allowing those who are in the process of finalizing the details in their stands have good close access to the event.
This in turn promotes the increase of the rates of assistance, which already last year exceeded the 500 guests.
This time, as we confirmed recently, Eurobrico, the international DIY fair which takes place in conjunction with Iberflora call and which this year celebrates its tenth anniversary, joins the celebration of this gala, which each year goes beyond.
"La Noche + Green" 2018 It will be crowded with the assistance of all national and international buyers invited by Iberflora, In addition to the presence of the florist sector through AEFI (the Spanish Association of Florists).
Companies have multiple options for collaboration and sponsorships for the event available, the best way to promote their brand's memory in the sector (consult sponsorship pack 2018).
Good music, a delicious catering and a multitude of activities and surprises await in gala green Sector par excellence of gardening.
We leave a snack, highlights of the last edition: