Maceflor, company specialized in pots for the producer and for the garden center, will be present in Iberflora 2021, in whose stand we will be able to know all the novelties that they have prepared for the next campaign.
The Valencian firm, nearly 50 years of experience in the sector of injection plastic, has been able to evolve together with an increasingly demanding and seasonal ornamental market, having become today everything a benchmark in its field.
New CMC containers, CMS and CRA for the professional nursery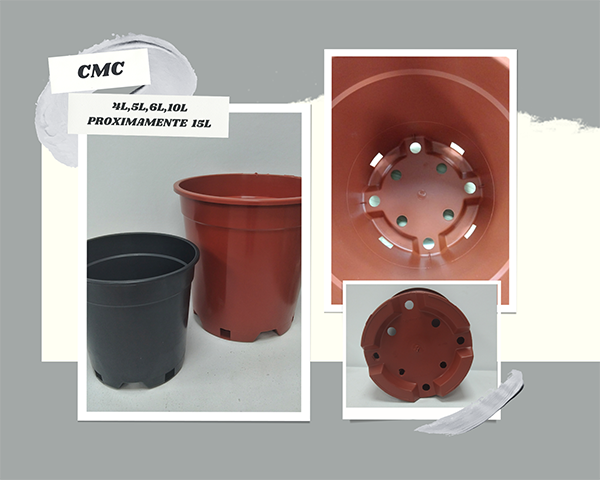 Within its product line oriented to the production of ornamental plant, Maceflor presents new containers, CMC and CMS, two models with raised bottom of 2 cm that provide a optimal ventilation, favoring the proliferation of secondary roots, as well as the elimination of waterlogging. Both are available in different formats: 4L, 5L, 6L, 10L and soon we will be able to find them also in 15L.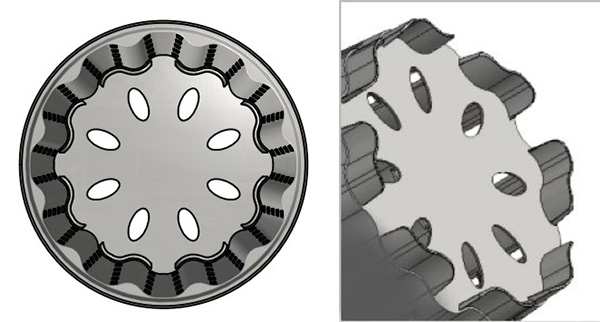 Moreover, his new CRA container (Advanced Root Control), has a novel cultivation system, whose main characteristic is the presence of drainage on its entire surface, achieving an anti-spiralization of the root system, as well as a self-review that favors secondary roots.
This directly implies an optimization in the formation of roots., faster growth and rapid deployment in the final field, which entails a stress reduction after transplantation.
The latest novelty of Idel: Mosaic Curve High 90 and Mosaic Flowerbox High 80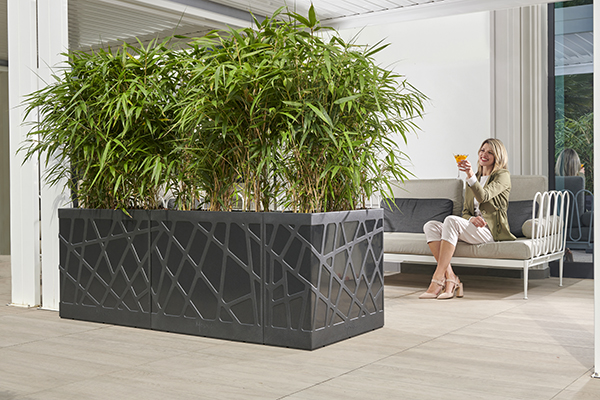 But in addition to the novelties aimed at the professional nursery, Maceflor also has prepared many surprises oriented to the canal garden, Including, the latest novelty of the Idel brand, which incorporates its Mosaic line to the rotational range.
Mosaic is a collection with a refined design and perfect for use both indoors and outdoors, a cutting-edge product that combines aesthetics, innovation and ease of use, fulfilling at the same time a huge decorative function in home and garden. At the Maceflor stand you can find them in 3 colors: White, stone grey and anthracite grey.
Balconies in full color and Canto Stone de Lechuza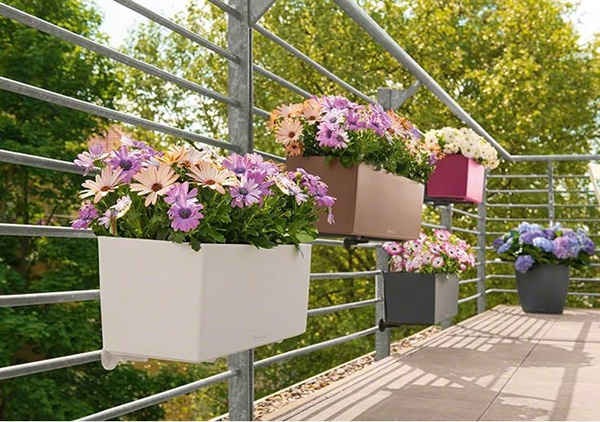 Another of the novelties of Maceflor for this segment is the line of balconies of 50 and 80 liters of Owl, a perfect range to give balconies and railings a color with a special touch. A collection of adaptable balconies for railings up to 38 cm perimeter, as well as for the wall. Each of the balcony planters are located equipped with its removable bucket and the original irrigation system of Lechuza.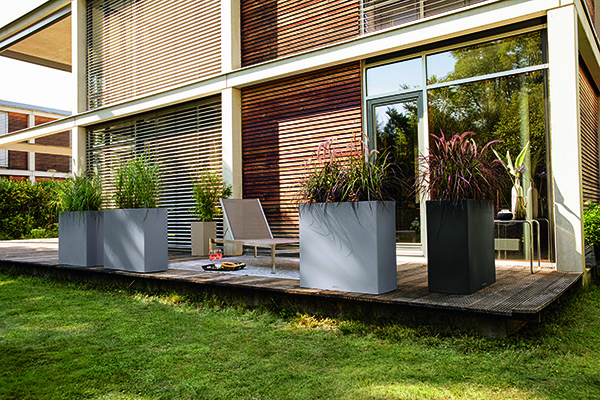 However, we can not fail to mention the latest addition to the Stone line of the Lechuza brand, the gardener Canto Stone Wide 80 (82 x 37 x 75,6), with a style and perfect measures for delimit stays, split offices and provide privacy in gardens and terraces.
A planter with great aesthetic value, a natural stone look available in three shades and a contrast of the most elegant with the intense greens of the plants and with the different floral tones. It is worth mentioning its removable compartment for plants with self-watering system and a water accumulator of 13 liters.
Relax in the garden with Plastecnic's Naturalia line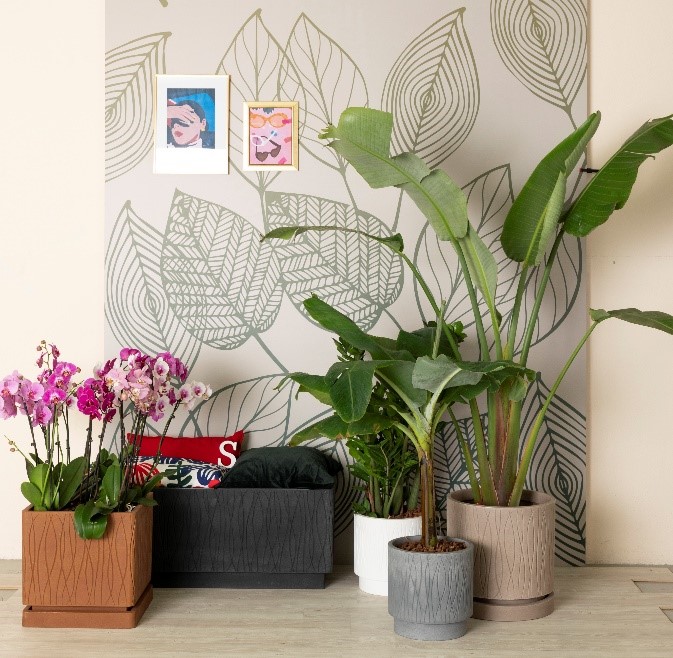 Moreover, Maceflor has included in its rotational range the Plastecnic's Naturalia line, which, thanks to its innovative design, colors and shapes, achieves excellent mimicry whatever the natural environment that surrounds it, thus guaranteeing the relaxation that we all desire in the garden.
No doubt, you will need an umbrella for the rain of novelties that you will find at the Maceflor stand in the next edition of Iberflora. Of course,, we recommend you take a transparent one so you can appreciate the high quality of their products. Find them in the Pavilion 1, stand D42. They have a lot to tell you!!