Maceflor, empresa especializada en macetas para el productor y para el centro de jardinería, will be present in Iberflora 2021, en cuyo stand podremos conocer todas las novedades que tienen preparadas para la próxima campaña.
La firma valenciana, nearly 50 years of experience in the sector del plástico de inyección, ha sabido evolucionar junto con un mercado ornamental cada vez más exigente y estacional, habiéndose convertido hoy en día en todo un referente en su campo.
Nuevos contenedores CMC

,

CMS y CRA para el viverista profesional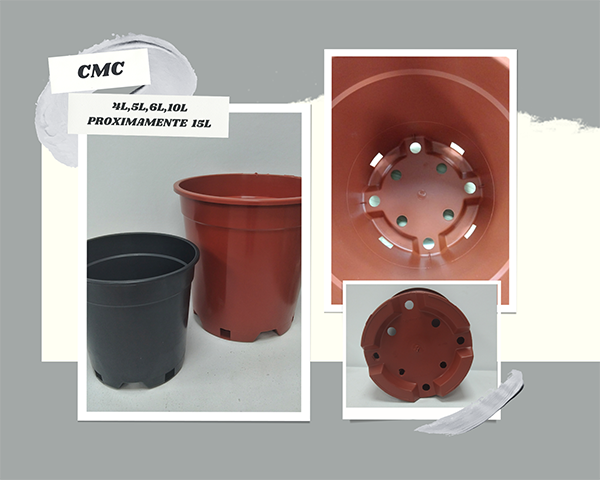 Dentro de su línea de productos orientada a la producción de planta ornamental, Maceflor presenta nuevos contenedores, los CMC y CMS, dos modelos con fondo elevado de 2 cm que proporcionan una ventilación óptima, favoreciendo la proliferación de raíces secundarias, as well as the elimination of waterlogging. Both are available in different formats: 4L, 5L, 6L, 10L and soon we will be able to find them also in 15L.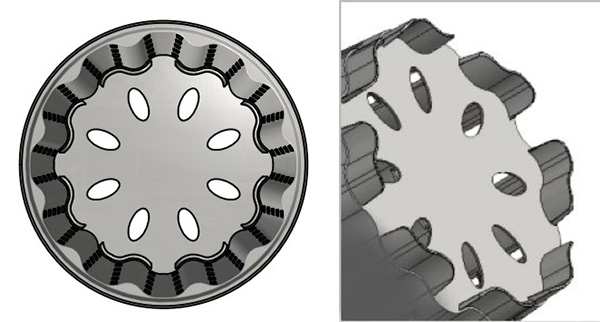 Moreover, his new CRA container (Advanced Root Control), has a novel cultivation system, whose main characteristic is the presence of drainage on its entire surface, achieving an anti-spiralization of the root system, as well as a self-review that favors secondary roots.
This directly implies an optimization in the formation of roots., faster growth and rapid deployment in the final field, which entails a stress reduction after transplantation.
The latest novelty of Idel: Mosaic Curve High 90 and Mosaic Flowerbox High 80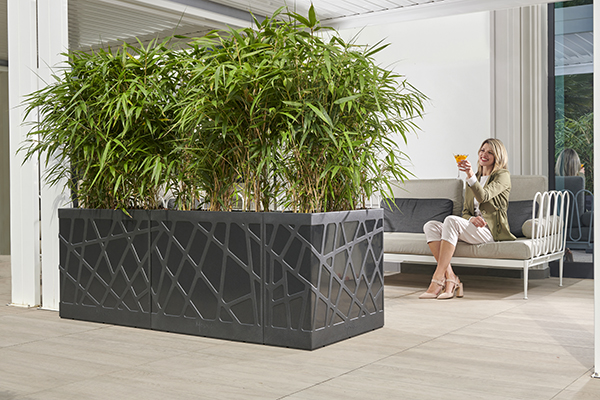 But in addition to the novelties aimed at the professional nursery, Maceflor also has prepared many surprises oriented to the canal garden, Including, the latest novelty of the Idel brand, which incorporates its Mosaic line to the rotational range.
Mosaic is a collection with a refined design and perfect for use both indoors and outdoors, a cutting-edge product that combines aesthetics, innovation and ease of use, fulfilling at the same time a huge decorative function in home and garden. At the Maceflor stand you can find them in 3 colors: White, stone grey and anthracite grey.
Balconies in full color and Canto Stone de Lechuza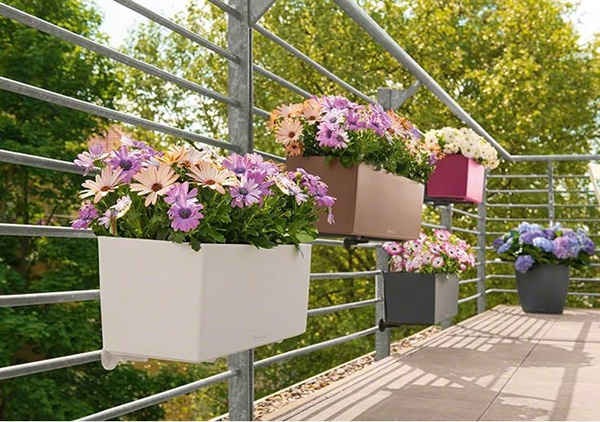 Another of the novelties of Maceflor for this segment is the line of balconies of 50 and 80 liters of Owl, a perfect range to give balconies and railings a color with a special touch. A collection of adaptable balconies for railings up to 38 cm perimeter, as well as for the wall. Each of the balcony planters are located equipped with its removable bucket and the original irrigation system of Lechuza.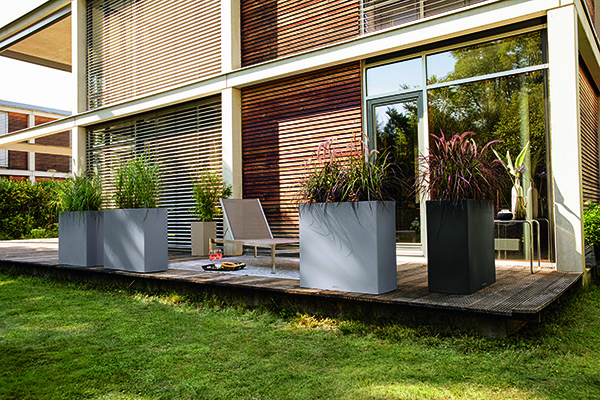 However, we can not fail to mention the latest addition to the Stone line of the Lechuza brand, the gardener Canto Stone Wide 80 (82 x 37 x 75,6), with a style and perfect measures for delimit stays, split offices and provide privacy in gardens and terraces.
A planter with great aesthetic value, a natural stone look available in three shades and a contrast of the most elegant with the intense greens of the plants and with the different floral tones. It is worth mentioning its removable compartment for plants with self-watering system and a water accumulator of 13 liters.
Relax in the garden with Plastecnic's Naturalia line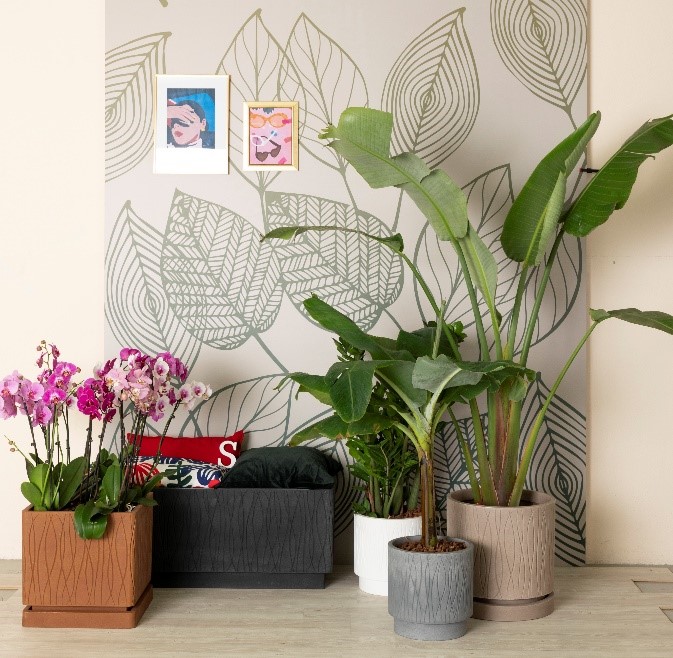 Moreover, Maceflor has included in its rotational range the Plastecnic's Naturalia line, which, thanks to its innovative design, colors and shapes, achieves excellent mimicry whatever the natural environment that surrounds it, thus guaranteeing the relaxation that we all desire in the garden.
No doubt, you will need an umbrella for the rain of novelties that you will find at the Maceflor stand in the next edition of Iberflora. Of course,, we recommend you take a transparent one so you can appreciate the high quality of their products. Find them in the Pavilion 1, stand D42. They have a lot to tell you!!