As it could not be otherwise, the Group Projar do not miss your annual appointment in Iberflora presenting their novelties at the pavilion stand D39 1, where can the producers find advice for their crops and a wide range of products.
Among its innovations, Projar will present a selected sample of more specialized and demanded the fruit-growing sector and ornamental production substrates.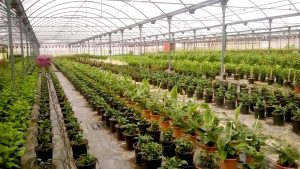 Professional can see first hand the range PROJAR PROFESSIONAL SPECIALIST, that includes a wide range of references for each type of plant and use, as well as the POTPLANT range, especially for cultivation in pot that offers a broad portfolio of customizable references to the needs of the professional.
Thanks to Projar has own substrate factories and is provider of high quality raw materials, It offers the possibility to customize and adapt each substrate to the type of crop, territory and technology, a catalogue with more of 150 references.
With the growing concern of the producers on the availability of water, Projar Group presents at Iberflora solutions as the retainer water Stockosorb hydrogel, that helps to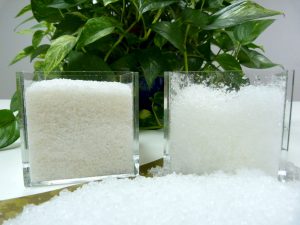 maintain the water level of the plant or tree when there is shortage of water or watering restrictions that may impair production.
Stockosorb acts as a reservoir of water and nutrients in order to dispense them slowly to the roots as you will need it the tree or plant.
Thereby, in periods of shortage or water limitation, able to reduce the frequency of watering even in a 50%, increasing the survival of the plant even in extreme cases. Moreover, Hydrogel Stockosorb maintains its absorption capacity and rehydration during a period of 2 to 3 years.
This Hydrogel can be applied both in fruit plantations established as in new plantings, In addition to substrates and potting or planting of grass mixtures. Visitors can see first hand this solution for the optimization of the water in the stand of Projar of the 3 rd to 5 th of October in Iberflora.
Moreover, Projar will be exhibiting at exclusive range of mesh anti-weed Dupont™ Plantex® after the past 15 in April it acquired official Plantex® distribution at the national level.
Thanks to the effort and dedication of the technical and commercial team Projar, Plantex® screens have become the choice of many professionals of the gardening reference.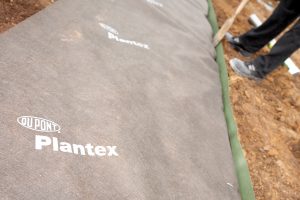 Unlike what happens with other conventional mesh market, the meshes of the DuPont™ Plantex® range should not fray thanks to its composition of non-woven polypropylene. This allows cuts to plant shrubs, protecting the rest of the soil. Also, they are resistant to breakage that produce more aggressive weeds.
Gold models, Premium and Platinum guarantee the protection of the soil at the same time that transfer air, water and nutrients to the roots of plants. And for the convenience of the customer, Projar offers the possibility to purchase it directly from your shop online tienda.projar.es.
Visit the stand of Projar at Iberflora 18 and surprise you with new.