---
IBERFLORA revitalize its historic nature and European interdisciplinary forum ornamental horticulture, Landscape and gardening. The most important strategic Iberflora novelty lies in enhancing their essences as headquarters and meeting multisectoral framework landscapers, Citizen landscape managers, provincial, regional and national, and construction companies and conservative action landscape, urban green and family garden
---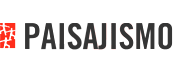 ---
IBERFLORA has adapted to changing needs and market requirements to include, in its bid, the latest news of the sector not only in relation to gardening but also technological level or in relation to landscape architecture
---
---
Iberflora is the benchmark in the sector fair of the garden in Spain. By type of product, for the plant is a very important meeting point between growers and points of sale Spanish, and in the case of international buyers, This show allows them to meet and contact quickly and easily with the leading Spanish producers.
---
---
For me, Iberflora Fair is the national reference in the sector. It is a privileged place and time of exchange. It has changed its format and I thank you because you need to adapt and support new commercial and technological realities, and mostly maintained as an adjunct to optimize core business really the presence of exhibitors, and the visits of buyers.
---

---
The fair has taken a new path that looks like the florist will be able to be together with leading figures from other disciplines or artistic artisans. From Clip ... we feliciar the organization for this initiative, but we claim the title role of Floral Art, in no case can be a guest, complements, at a fair as IBERFLORA.
---
---
We are convinced that the next edition may be key to the development of the consumption of plants in Spain. Iberflora must respond to the needs of consumption both national and European. The challenge is that technology, logistics, innovation, packaging and marketing are found at Iberflora. In Vivercid we will take the challenge as their own.
---
---
Gardening centres must evolve in Spain towards a new model of entertainment, participate in Iberflora gives you dynamic and makes you keep abreast of trends and concerns of clients and exhibitors... must work for Iberflora push the sector since I believe that it is the main link that we have all those who We belong to him.
---
---
Iberflora should be. We can not forget its more than forty years of history, that is an internationally recognized event and one of the channels of promotion most effective to let us know all of Europe
---
---
From AliatGrup we have been four editions followed as exhibiting firm at Iberflora and we are very satisfied with the result. Moreover, we note that the event has been stepping back and has managed to convey the excitement and enthusiasm as always
---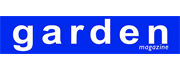 ---
The key to the resurgence of IBERFLORA in these last two years has been in devote efforts to attract visitors. Custom invitations and parallel activities as Iberflora streamlines have managed to seduce visitors professionals from the sector and this has impacted on the good commercial development of the fair.
---