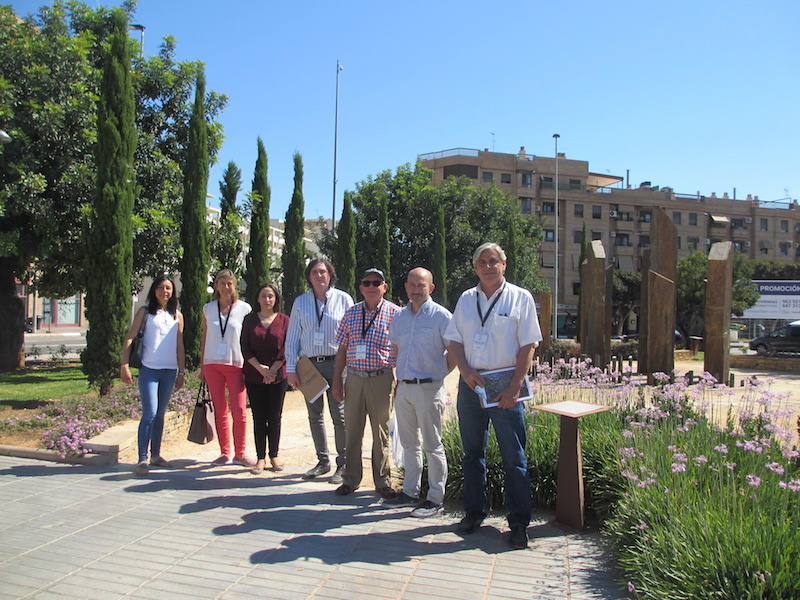 The jury of Vilés in flower begins to visit the municipalities enrolled in the program
Viles en Flor Comunidad Valenciana ha comenzado su ronda de visitas por los municipios adscritos al programa, which Iberflora es patrocinador fundador.
Villas en Flor es el programa de ámbito nacional que reconoce mediante Flores de Honor la trayectoria y las acciones llevadas a cabos por los municipios españoles en la mejora y potenciación de los espacios verdes urbanos, un programa en el que ya están participando varias Comunidades Autónomas como Aragón, Valencian Community, Canarias o Galicia.
El primer municipio visitado por el jurado de Viles en Flor, composed by Mr. José Francisco Ballester-Olmos, Mr. Patricio Hinojosa and Mr. José Vicente Úbeda ha visitado el municipio de Torrent con el objetivo de evaluar sus zonas verdes para otorgar las Flores de Honor.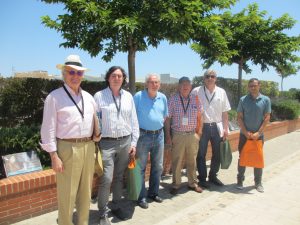 El jurado ha sido recibido por la Concejala de Medio Ambiente Dª Inma Anat, el responsable del àrea D.Xavier Salas y las técnicas de Nous Espais y juntos han hecho un recorrido por las principales áreas verdes del municipio: La Av. El Vedat, parques urbanos de distintas dimensiones y con mobiliario adaptado (muy apreciados y utilizados por sus habitantes), the 5 km. de senderos de la zona forestal de El Vedat, el Parque Central y L'Hort de Trenor, un jardín histórico que se descubre como una isla y que muestra un espacio de otro tiempo con verdor, sombras, agua en cascadas y un conjunto arbóreo muy interesante.
El jurado valoró positivamente la buena gestión y la puesta en valor del verde urbano del municipio.
Otra de las poblaciones visitadas por el jurado fue Picanya, donde fueron recibidos por su Alcalde, Josep Almenar, acompañado por Mª Angeles Puchades y Juan Torres.
Picanya es "Un pueblo donde no hay una calle sin árboles" y que tiene el "verde como seña identitaria", en palabras de su alcalde. El jurado visitó las zonas verdes más representativas del municipio que cuenta con una paleta botánica arbórea de especial interés.
Y es que Picanya pone en valor los espacios verdes y su relación con el ciudadano. Las zonas verdes están presentes por todo el municipio y son respetadas por sus ciudadanos.
El jurado continuará su ruta por los municipios adscritos al programa con el objetivo de evaluarlos y proceder a la entrega de las Flores de Honor de la edición 2018 de Viles en Flor.