Collection of 10 genetically dwarf self-pollinating fruit tree varieties presented in square pots of 7 l in red (20 cm x 20 cm x 25 cm).
Productions with MPS environmental certification.
Eye-catching labels with the name of the plant on 5 Languages (IT / A / FR / PT / OF).
Very aesthetic flowering, produce standard-sized edible fruits.
Resistance to low temperatures (-20 °C). It can be planted in pot all year round.
Ideal for balconies, terraces or small gardens.
Varieties registered by IPS (International Plant Selection) and hybrid by Zaiger Genetics.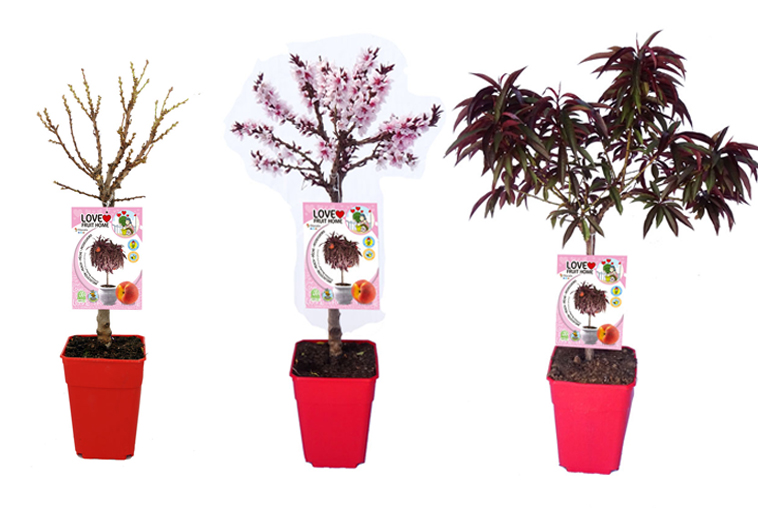 | | |
| --- | --- |
| Fitoralia | |
| N3 P4 Stand D34 | |
| Ctra. Martorell-Terrassa km 5 | |
| 08755 Castellbisbal | |
| Barcelona Spain | |
| 647346631 | |
| info@fitoralia.com | |
| www.fitoralia.com | |