Editing 2021 de la Feria Internacional de Planta y Flor, Landscaping, Tecnología y Bricojardín ha destacado por un notable aumento de empresas expositoras del sector de la jardinería y paisajismo, así como de visitantes internacionales.
Iberflora ha presentado los datos oficiales de su edición número 50, un retorno al formato presencial en el que ha destacado la presencia de un 24% de empresas expositoras extranjeras, more than one 5% en comparación con la última edición presencial de 2019.
Thereby, el total de expositores en Iberflora 2021 han sido 386, los cuales han ocupado una superficie expositiva de 13.096 M2.
Al respecto del número de visitantes, we can affirm that the desire to feel again in first person the new trends in the sector has been noticed, having exceeded the 12.000 visitors, almost 2.000 more than in the edition of 2019.
By sector, edition over 50% of visitors come from gardening-landscaping-organisms companies and from garden centers or nurseries with point of sale, to which we must add another 10% of nurseries strictly producers. It is also worth mentioning the role of the florist sector (7%) and the agro-shop (6%).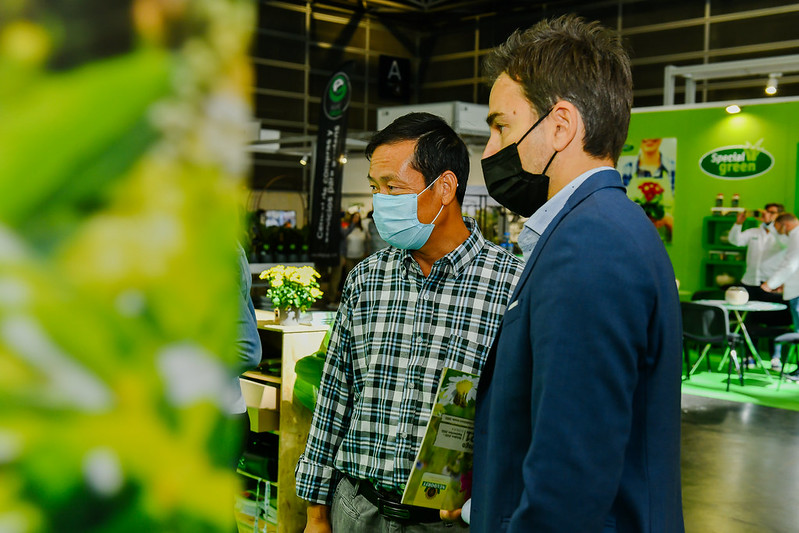 As for visitors of international origin, Portugal leads the list with a 31%, followed by France (19,6%), Netherlands (14,6%) and Italy (9,1%). It is noteworthy in this edition the increase in visitors from Belgium (5,3%) or the entry of czech Republic in the Top 10 (1,2%) along with countries like Germany (2,9%), Denmark (2,6%), UK (1,2%) and Morocco (1,1%).
Within the 10,9% remaining, Found visitors from multiple backgrounds, such as Andorra, Netherlands Antilles, Saudi Arabia, Austria, Bahrain, Brazil, China, Costa Rica, Croatia, Slovakia, USA, Finland, Gibraltar, Greece, Honduras, Iraq, Iran, Ireland, Israel, Jordan, Latvia, Lebanon, Libya, Malta, Poland, Romania, Russia, Switzerland, Tunisia, Turkey, Ukraine, Venezuela and Vietnam.
In addition, consulted by the organization during the contest, foreign buyers showed their satisfaction with the latest edition of Iberflora. In addition to the motivation to return to the face-to-face reunion, have highlighted the number of novelties with respect to the product, especially in the Mediterranean flower and plant sector.
Similarly, by matching the 50 anniversary and be by then the only great fair offer available at European level, the international visitor highlighted the recovery of old business contacts.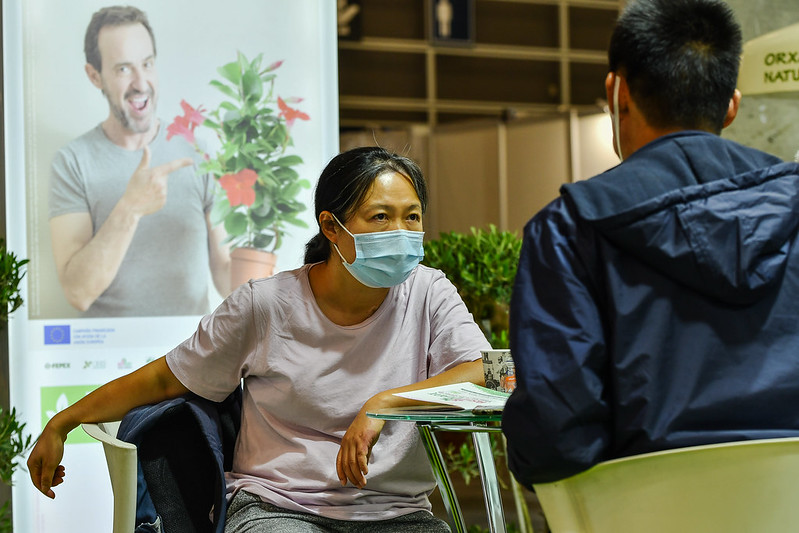 Many of the foreign buyers extended the visiting days in accordance with what they had initially planned, and so one could see during the days of the fair in the Iberflora Business Club Business Center, where commercial meetings took place every day of the contest.
From Iberflora we are grateful for the feedback presented by foreign buyers, for many in their first visit to the event, with the intention of returning to Iberflora 2022.
The next edition of Iberflora will be held from 4 rd to 6 October of 2022, this time in joint call with the fairs Eurobrico, Ecofira and Efiaqua, so the forecasts are more than positive, and Iberflora will once again become the home of the entire Green Sector in what will be its number one edition 51.