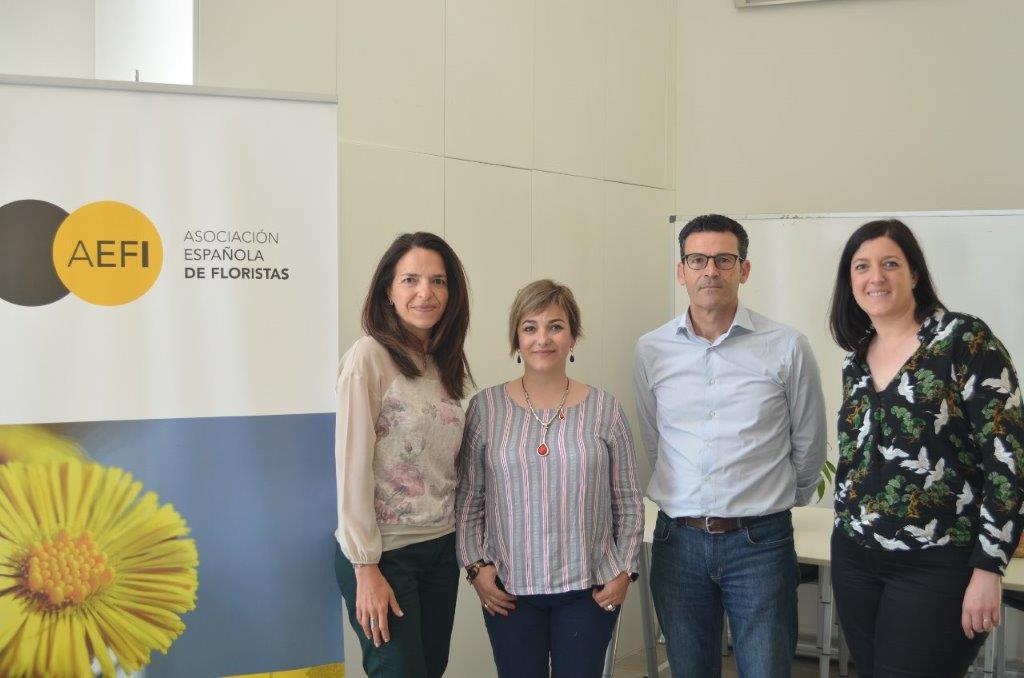 Iberflora and AEFI meet to collaborate together in the round of florists
The team of Iberflora has met with the Spanish Association of Florists (AEFI) with the aim of providing greater visibility to the florist industry.
Mrs. Esther Dominguez, and Mrs. Olga Zarzuela, President and Director of AEFI respectively, match the Iberflora team with respect to the current needs of the florist industry:
• Encourage and deseasonalizing consumption.
• Promote recognition of the professionalization of the sector.
• To incorporate new channels : Wedding planners, online sale, decoration-contract, etc..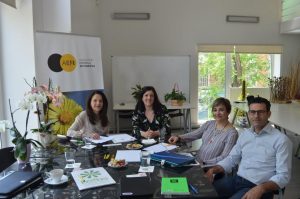 To achieve these objectives a series of actions are shuffling to take place during the fair.
It has been proposed to give greater visibility to the florist in the fair sector, both in the program of events and in location, and mounting carried out in the florists round.
In regard to the Floral Art Iberflora's Cup, from AEFI they have purposed a jury with international presence, and during the deliberation momentsand also to minimize downtime of the competition several solutions are being considered , such as giving greater visibility to the winner of the Spanish cup and the winner of the Junior Cup through demos, courses or masterclass, as well as professional florists who have their cases and success stories, shares of coaching or the installation of decorative events-oriented plant and flower tables.
AEFI and Iberflora also agree on the importance of emphasizing the floral art education, so give greater visibility to the floral art schools and more presence of FP of the branch of gardening and floristry students becomes an important objective: they are the future of the sector.
In this edition the Iberflora team has established very favorable conditions for the florist industry suppliers, with discounts and extras to enjoy during the fair. Interested parties may contact breyes@feriavalencia.com to the Att. Begoña Reyes, Sales Manager.