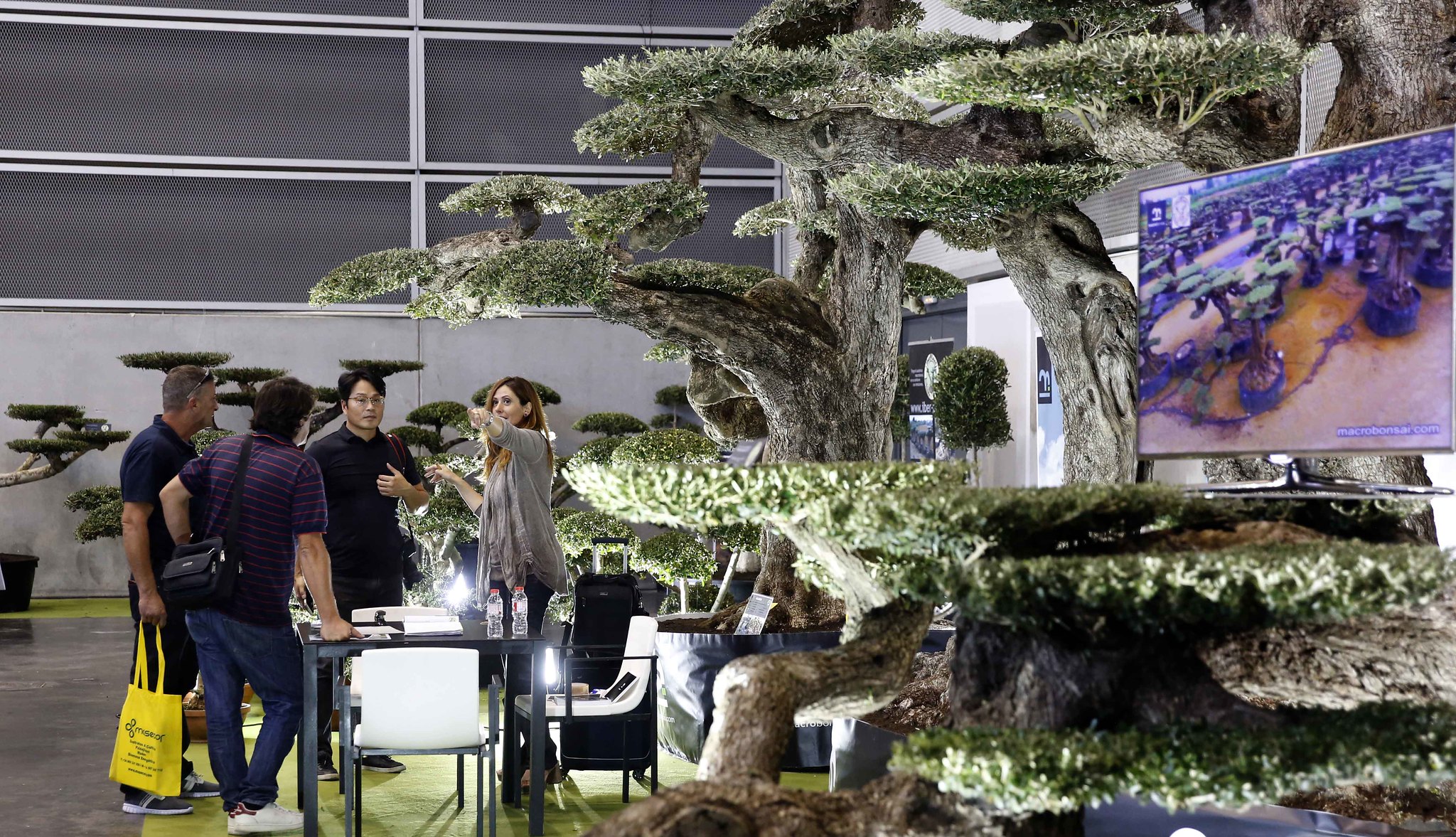 Iberflora grows in all its sectors facing its next edition
Good marketing of the last months data do portend missed for the professionals of the sector of the 1 rd to 3 de octubre en Feria Valencia con la celebración de Iberflora, International Fair of Plants and Flowers, Landscaping, Technology and DIY Garden, que en esta ocasión se celebra de forma conjunta con las ferias del medioambiente, Ecofira and Efiaqua.
And is that, en comparación con el año pasado por las mismas fechas, Iberflora ha crecido considerablemente en todos sus sectores, pero sobre todo en los de planta y flor y la maquinaria para el jardín.
Los datos son los siguientes: a 39% más de superficie en planta y flor y casi se dobla el número de expositores; a 47% más de superficie en el Salón del Jardín y un 22% en el de Tecnología. But, above all, con la consolidación de las empresas de maquinaria, el Salón del Paisajismo y Arboricultura triplica su superficie y el número de expositores. El certamen cuenta, also, por el momento, with 35 new exhibitors.
En resumen, Iberflora cuenta un 45% más de superficie en esta edición y un 67% más de expositores. Moreover, esta cifra va creciendo día a día, lo que hace esperar una de las más completas ediciones de los últimos años.
Todo ello se desprende del esfuerzo realizado por parte equipo comercial, más numeroso, un equipo que ha estado comercializando la feria a nivel nacional e internacional, acudiendo a distintos eventos nacionales como Intergift, Iberzoo, Organic Food, Viridalia, Mostra de Cultivos del Baixo Miño o Intergarden, y a eventos europeos como IPM Essen (Germany), Expojardim, Urban Garden e Ibero Pragas y Lusoflora (Portugal) y MyPlant and Garden (Italy).