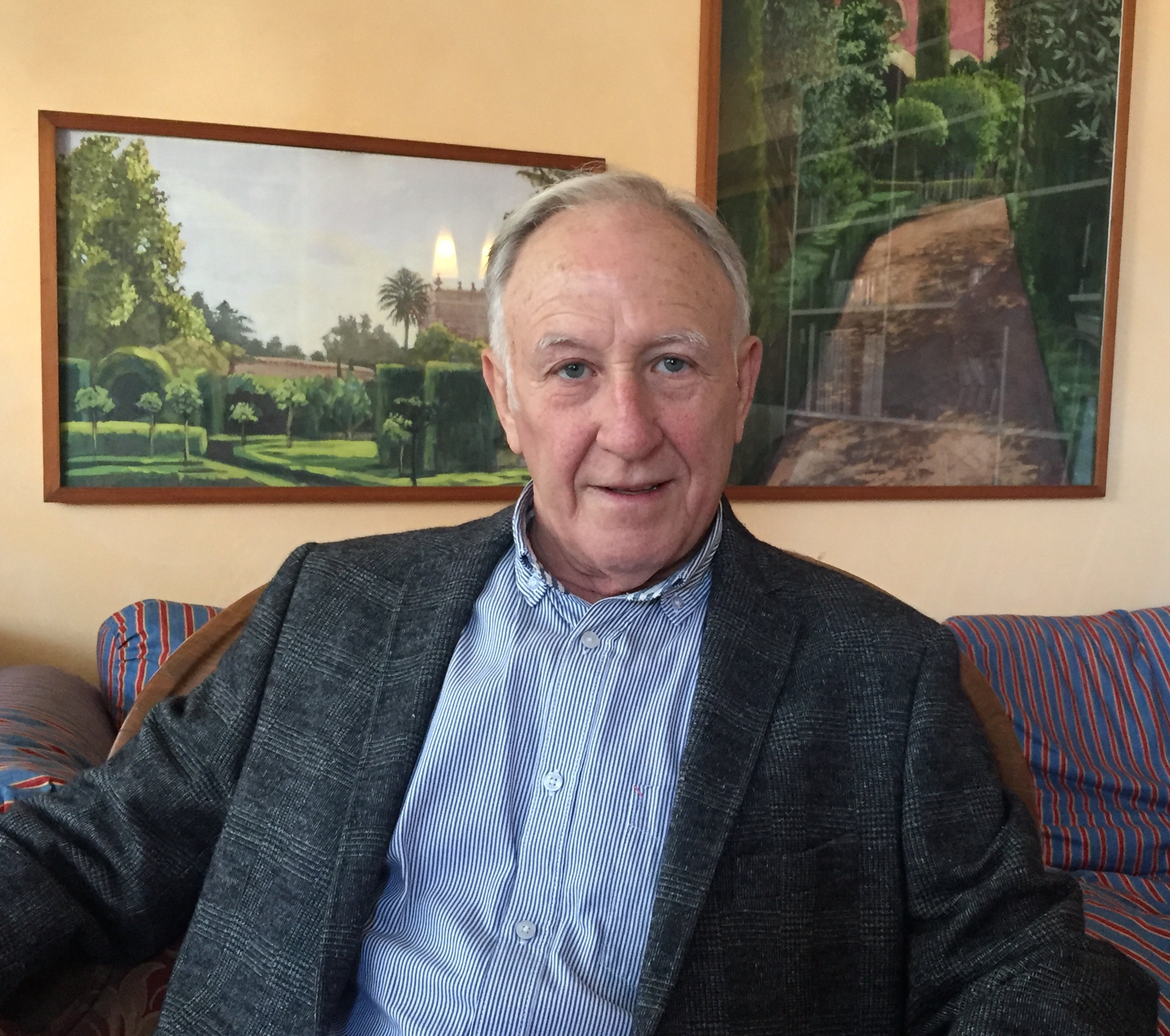 Iberflora interview with D. Enrique Montoliu, President of FUNDEM
The Foundation Enrique Montoliu (FUNDEM) was created in 1996, with the objective of conserving the natural environment in a sustainable manner, In addition to sensitize and involve citizens in conservation of natural heritage.
Iberflora It has been able to interview its President, Enrique Montoliu, in an interview that we show below.
For those who still do not know the Foundation what is FUNDEM? What are their main lines of action?
Our main line of action is the conservation of nature something we do in two ways.
One is to encourage the Mediterranean garden, a garden that is sustainable. For this purpose we have a demonstration garden, It is the garden of the pack-saddle, in term of Pedreguer, between Denia and Javea to the slopes of Montgó.
It's a garden of 50.000 M2 which has approximately 600 species of Mediterranean plants and is closed to the public every day of the year so people enjoy it and pull out ideas to apply to your own gardens. A garden of low water consumption and ecological, the fauna to be another attraction.
The other line of activity of the Foundation is the acquisition of lands that are not protected with the intention of protecting them. The partners bring money with which we are acquiring land to increase its biodiversity.
We have land in the Sierra de Bernia, in Benimantell, in the Vall of Gallinera, in the Vall de Laguar, in Alzira, in Yatova, in the Sierra de Espadán, in Fredes (Castellón)… We have approximately one 1.000 hectares.
Which requirements should have a ground so that FUNDEM begins to consider its acquisition?
The land we acquired must have an ecological value in the sense that have a wide diversity of vegetation or that will be an important scenic beauty. They are lands that the Foundation will buy and then we give them is in custody to environmental groups in each of the areas where the ground is.
These environmental groups are increasing biodiversity and caring for the land.
The third line of action of FUNDEM is the protection of the historical heritage. In Spain there is no agency as the English National Trust or the FAI (Italian Environment Fund) in Italy to save the natural heritage of gardens and large estates that unfortunately people already can not keep them at their cost and they are disappearing or becoming rooms weddings or hotels.
In other countries they have created this type of foundations that are keeping all this heritage and which are of course always open to the public. It is always private foundations since the State is limited only to support them.
The National Trust in England has two and a half million members and more than 5.000 gardens can be visited. We want that in Spain through initiatives such as that they developed FUNDEM go seeking the way to retain all those estates. For that, We must get that both the central Government and regional Governments and the owners of heritage to be involved more.
What activities are conducted on the day of the Foundation?
We carry out workshops on Mediterranean gardening, care and cultivation of roses, etc.. We also organize many guided tours and workshops to schools and associations, as well as trips to visit gardens of Spain and Europe.
We carry out all kinds of activities to raise funds for the Foundation, such as concerts in the gardens where many people go, What helps the Foundation known more and each time have more partners.
What more you inspired movements National Trust English and Italian Fai?
To visit these countries and discover how have managed to preserve this heritage so enormous that in Spain unfortunately is being lost and is disappearing.
We also admire how the Governments of these countries support such initiatives and change in our country, the Government is not sensitive to all this immense heritage.
Do you have FUNDEM provided for the acquisition of new land coming soon?
We are doing a study. We have a land in Rubielos de Mora, in Teruel, because we are trying to buy land outside of Valencia with the intention to expand FUNDEM by the Spanish State.
We are also considering merging with another Foundation of the Basque country, which has similar aims to the FUNDEM.