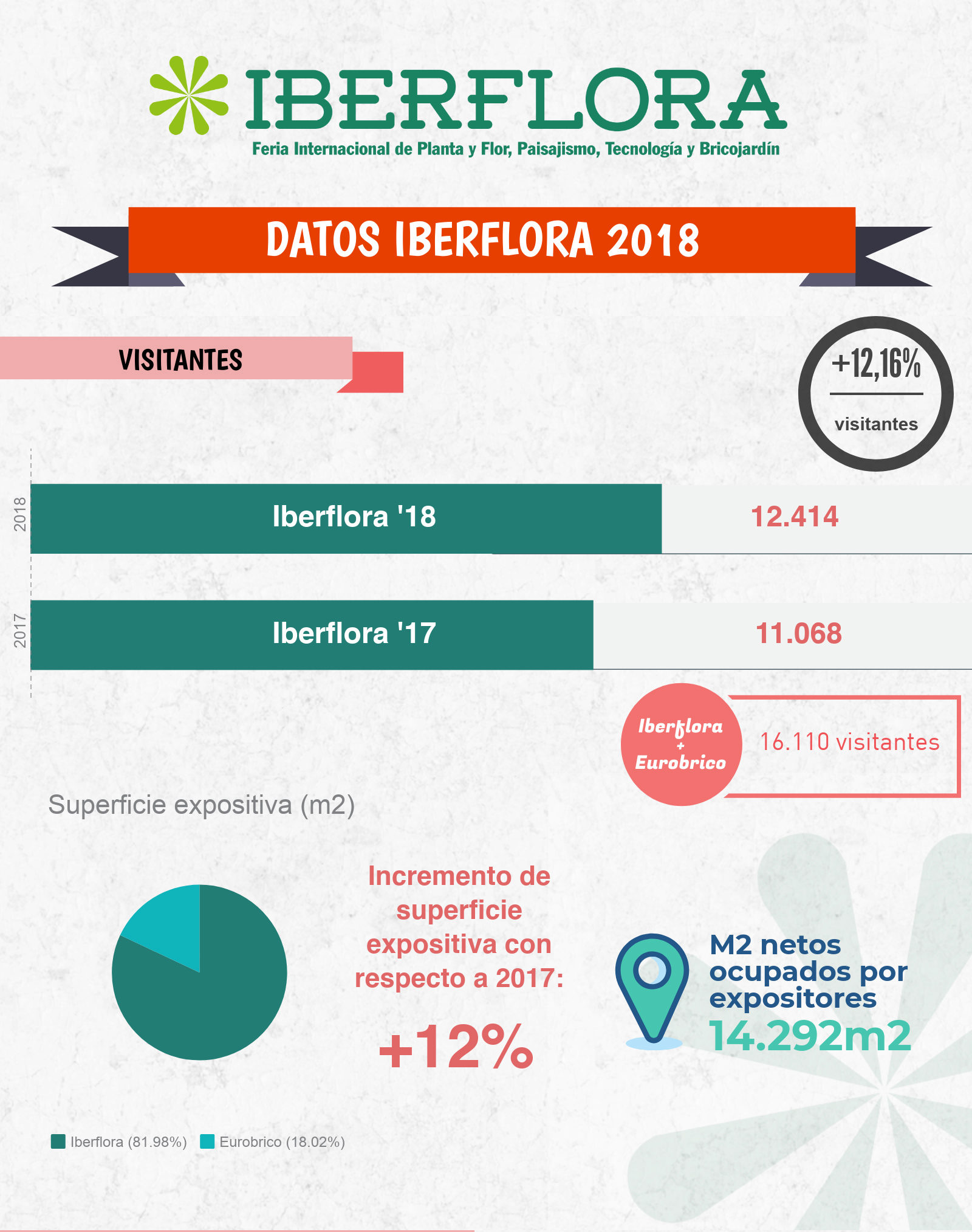 Iberflora ' 18 increases a 6% in number of exhibitors, a 11% in exhibition space and a 12% number of professional visitors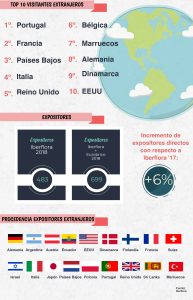 The last edition of Iberflora, International Fair of Plants and Flowers, Landscaping, Technology and DIY Garden, in a joint call with Eurobrico, International Diy Fair, Let us big sensations: the large influx of visitors, both national and international, the number of exhibiting firms that bet on the contest, the wide range of training and entertainment through the parallel activities...
But now is the time to move all the good feelings to concrete figures, a study in which the Iberflora team has been working to provide accurate data that both exhibitors and visitors can compare their experience and projecting their expectations with regard to Iberflora 2019.
EXHIBITORS
2018 He has left us a 6% increase of direct exhibitors with respect to the previous edition, which translates into 483 exhibitors. If we add the signatures that have been exposed in Eurobrico both Iberflora make a total of 699.
In addition to Spain, Iberflora 2018 He has counted with exhibitors from Germany, Argentina, Austria, Ecuador, USA, Denmark, Finland, France, Israel, Italy, Japan, Netherlands, Poland, Portugal, UK, Sri Lanka, Switzerland and Turkey.
SPACE
The exhibiting firms have taken a net space of 14.292 M2. The fair has counted with a gross area of 57.368 M2, 69.975M2 if we also count on the gross surface area of Eurobrico.
VISITORS
Iberflora 2018 He has received the visit of 12.414 professionals, that translates into an increase of a 12,16% with respect to the previous edition. En total, Iberflora and Eurobrico have been a total of 16.110 visitors.
This year of international professionals visit has taken on special importance, from 47 countries. The top 10 international visitors make it up:
1.Portugal
2.France
3.Netherlands
4.Italy
5.UK
6.Belgium
7.Morocco
8.Germany
9.Denmark
10.USA