The international plant and flower fair, landscaping, technology and DIY garden celebrates its half century of 5 rd to 7 th October in Feria Valencia y vuelve con mucha fuerza y todo el apoyo sectorial e institucional.
Tendrá actividades paralelas y formación para los profesionales del sector: las jornadas del Ágora Verde, la Ronda de Floristas, conferencias y talleres sobre huerto urbano, among other ones .
The day 5 October at 19:30 horas se celebrará en el distribuidor nivel 2 de Feria Valencia la Noche + Verde y el acto conmemorativo para celebrar el medio siglo de Iberflora.
Valencia, 1 October of 2021.- Iberflora, the international plant and flower fair, landscaping, tecnología y bricojardín tiene todo preparado para celebrar su 50 anniversary. Quote, que se celebra junto a Ecofira, environmental salon, será from 5 rd to 7 th of October at Feria Valencia y será la primera gran cita ferial en celebrarse post pandemia.
La inauguración de Iberflora correrá a cargo delpresidente de la Generalitat Valenciana, Ximo Puig, del presidente de Iberflora, Raul Ferrer, del director de la feria, Miguel Bixquert, among other personalities. It will be the 5 October at 09:30 and will depart from the Center Forum.
Iberflora, a long-awaited edition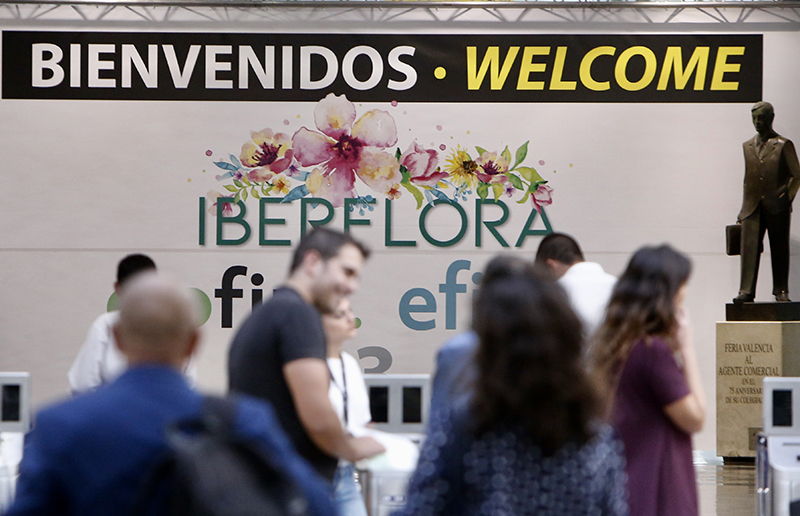 The illusion is palpable. The green sector is eager to meet again and celebrate the 50 birthday of a contest that is everyone's, as well as to show and see the novelties and trends that have been emerging in the last two years. "With COVID, people had to stay at home. Plants, the terraces and gardens became a place of disconnection and that has been noticed: our sector has had the best exercises of the last 20 years", Miguel says Bixquert, director of Iberflora, which adds that the fair will be a reflection of the good time that the sector is going through".
In his 50 birthday, Iberflora will fill three pavilions with more than 30.000 square meters and will have a very powerful commercial showcase in which companies from all over the sector will be present: technology, plant, florists, bricojardín, associations, etc.. Moreover, this year they are incorporated 40 new exhibitors, of those who 19 they are foreigners. In the same way, some400 brandswill be present at this 50 Iberflora anniversary, between national and international. Some of the outstanding countries that will be in the contest in this edition are Italy, Portugal, France, Holland, Turkey, Latvia, Germany or Russia.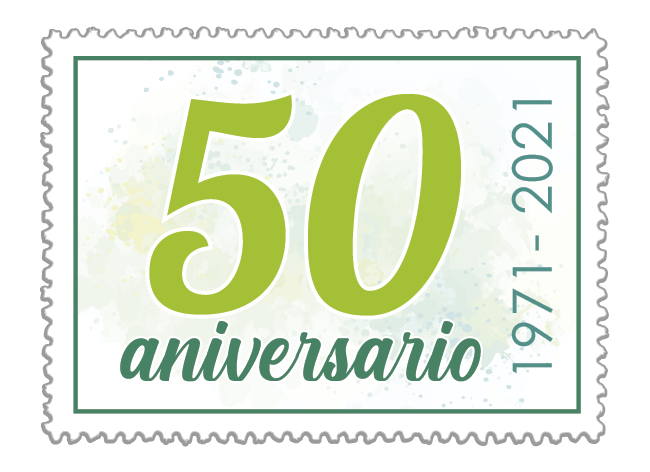 This year highlights the large number of international buyers, which doubles those of 2019. De facto, the director of the contest recalls that "Iberflora is the largest international showcase of Mediterranean plant" and informs that more than 200 foreign guests from France, Portugal, Denmark or the Netherlands, among other countries.
Both the president of Iberflora, Raul Ferrer, as its director, Miguel Bixquert, say that for this edition the prospects are very good.
Parallel Activities
In this 50th edition, Iberflora will once again have parallel activities aimed at professionals in the sector, who will be able to train and attend face-to-face conferences on different topics: landscaping, gardening, florist, urban garden...
TheVI technical conference on Gardening and Landscaping in the emblematic space of theNow Green. Landscape will be discussed, its management and evolution, but above all of urban naturalization and resilient cities, framed in the horizon of the sustainable objectives of 2030.
For example, the public will be able to know spontaneous flora alternatives and biodiversity refugesfor a healthy city or know how to act on the issue of trees when they happen climate disasters like Filomena. There will also be a tour of urban green infrastructure models as an effective municipal tool to fight climate change and discuss European green cities and their evolution, as well as Valencia as a green city.
'We take you to the garden' is the new space of Iberflora 2021. A place where you can not only network in a relaxed way, but also access to information about urban gardens and their care. In this activity it will also be proposed to taste horticultural products.
Workshops and demonstrations
For his part, la Ronda de Floristas will host this year the CVSkills championship of the specialty of florist, aVocational Training Championshipin which students from more than twenty different specialties compete and the skills acquired in the Regulated Vocational Training Titles are valued.. Throughout this championship, the participants of this specialty will make several types of floral arrangements according to different assumptions that will be presented at the beginning of the day.
In the same way, the association on Art of the Flower and its People returns to Iberflora wanting to show floral art in its purest form. As a new, this year they will have a course(5 and 6 October) of dress making, floral accessories and tattoos. It will be a training event with limited capacity that can be accessed through prior registration. It will be taught by top-level florists such as Blas Bono, Anxo Dominguez, Mª Jesús Silvosa and Pedro Cladera.
Moreover, parallel, also during the contest, 8 contestants will compete in the already consolidatedcontest of bridal bouquets of the association, participating in the final in a novel and visual way: at the stands of its suppliers.
"La Noche + Green"
This year you can celebrate the Night again + Green". This edition will be very special, as it will host the commemorative act of the 50 Iberflora anniversary. It will be held in the distributor of the level 2 and all attendees are invited, exhibitors and visitors.
During the event, several awards will be given to companies and people referring to the fair and a video will be projected with the trajectory of Iberflora over the years.