The International Fair of Plants and Flowers, Landscaping, Tecnología y Bricojardín y la Feria Internacional de Soluciones Medioambientales y de la Energía han abierto hoy sus puertas al público profesional con buenas expectativas y una notable representación institucional.
En su apertura, el presidente de la Generalitat Ximo Puig ha destacado que "la reactivación de los certámenes presenciales en Feria Valencia supone un paso más para la recuperación económica".
Valencia, 5 de octubre de 2021.-Iberflora, International Plant and Flower Fair, Landscaping, Tecnología y Bricojardín y Ecofira, International Fair of Environmental and Energy Solutions have opened today their respective editions among a large influx of professional visitors and a notable institutional representation.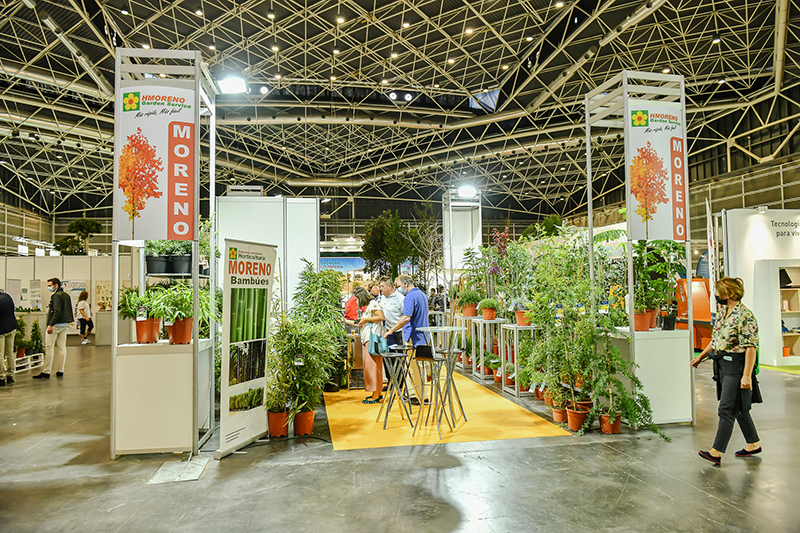 Therefore, the inauguration was headed by the president of the GeneralitatXimo Puig, accompanied by the Minister of AgricultureMireia Moll and the Government delegate, Gloria Calero, among other authorities. All of them confirmed the good expectations at the start of both contests, who are registering good online registration figures for professional visitors higher than 30%.
The delegation led by Puig has made a tour of the exhibitors of both fairs. Puig has highlighted"the importance of the reactivation of the fairs with full presence at Feria Valencia, which is another step for recovery after the end of the restrictions imposed due to the health crisis generated by COVID-19".
Moreover, Ximo Puig has expressed his satisfaction with the fact that the return to the celebration of face-to-face fairs occurs with appointments such as Iberflora, the most important fair in Europe in its sector, than this year, also, celebrates your 50 anniversary. The head of the Consell has stressed in this sense that this fair is a"fundamental asset" of a segment of agriculture in the Valencian Community such as flower and plant"very important", that, as indicated, not only has it shown signs of recovery, but it has shown an export dynamism that surpasses countries that have a great tradition in this field.
Global showcase around the 'green' sector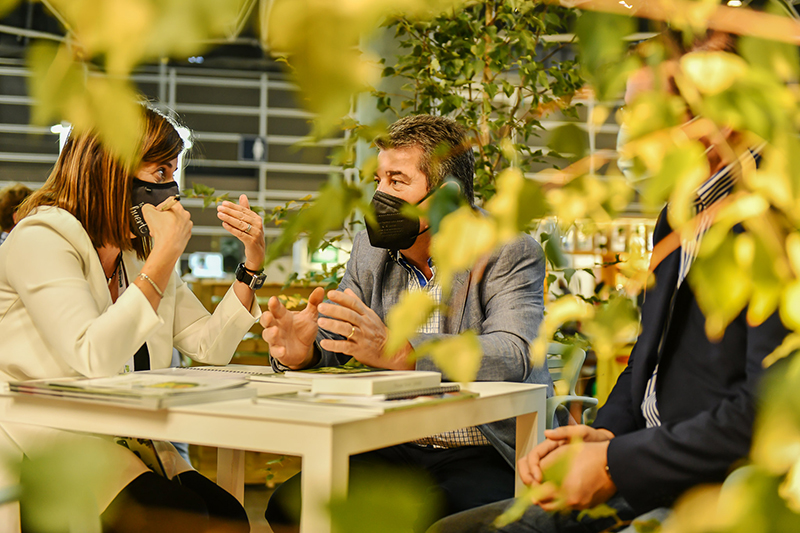 Iberflora and Ecofira will be held until next year 7 of October and represent a great national and international call around the 'green' sector. In the case of Iberflora it is a very special edition since it celebrates its 50 anniversary. The International Fair of Plants and Flowers, Landscaping, Technology and VERDY will fill three pavilions with more than 30.000 square meters through a showcase to which this year they are incorporated 40 new exhibitors, of those who 19 they are foreigners. En total, some 400 brands will be present, with exhibitors from Italy, Portugal, France, Holland, Turkey, Latvia, Germany or Russia.
The first day of Iberflora concludes tonight with the celebration of the traditional 'La Noche' + Green', conceived as a festival of the sector and in which the 50 anniversary of the Feria Valencia event. The event is expected to be attended by the Minister of Sustainable Economy, Rafa Climent.
Environmental solutions at Ecofira
For his part, Ecofira, the International Fair of Environmental and Energy Solutions, will bring together 45 the direct exhibitors corresponding to 75 firms and brands in a showcase in which innovation and the latest proposals in waste treatment and management will be highlighted. Therefore, will highlight proposals as innovative as state-of-the-art ecoparks that are completely autonomous and that work the 24 hours a day, new hydraulic compaction systems, electric sweepers, mobile charging systems for scooters that use sunlight or novel sensors that are installed in the mouth of the containers that identify the deposited waste.