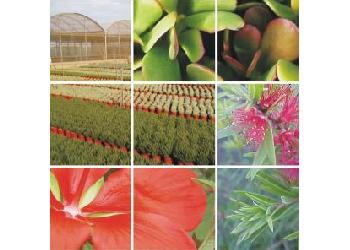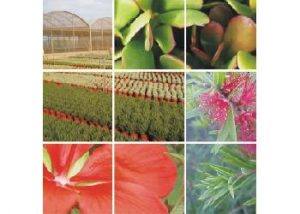 Spanish exports of flower and living plant in the first two months of the year increased a 22% compared to the same period of 2015, totaling 46,3 million euros, due to the growth of the living plant, especially outside and cut-flower and especially of the Carnation plant, According to the data of the Department of customs and special taxes of the tax agency, processed by FEPEX.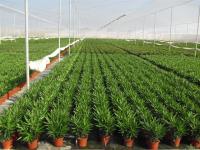 The export of living plant in January and February of 2016 He has totalled 36,7 million euros, a 16% more than in the same period of 2015, highlighting the increase in outside plant, the main chapter of Spanish exports of this sector, in a 38%, amounting to 13,8 million euros. The indoor plant exports have also increased in a 11%, reaching 4,8 million euros.
With regard to the cut-flower, It has registered an interannual increase of the 68%, reaching 7,4 million euros, of those who 3,4 millions of euros have corresponded to carnation, a 99% plus.
Catalonia, Andalusia and Valencia have been the main exporting regions in the period analyzed with 11,7 million euros, 11 million and 10,1 million respectively.
In terms of destination countries, the EU remains the first destination of Spanish exports of flower and plant, registering strong growth, a 21% more and totaling 34, 3 million euros. Export to non-EU countries grew an 26,3%, reaching 12 million euros.
By countries of destination in the European Union highlights the export of live plants to France, in the first two months of the year 2016 they reached the 10,6 million euros, with an increase of 19% over the same period as last year, followed by Germany, with 3,4 million euros and a 5% less, Netherlands with 2,8 million and a rise in the 17%, Italy with 2,8 million and an increase of 17% and Portugal with 2,8 million and a 40% upload.
The positive outcome of the export has been due in large part to the good behavior of consumption of products of gardening in France which has increased significantly in the first two months of the year, as FEPEX . Moreover, over 80 FEPEX integrated companies have participated in the two most important international fairs in Europe (IPM of Germany and Salon du Végétal de France), having received the support of the Ministry of agriculture, Food and environment and of the Institute of foreign trade, ICEX, an important sectoral international promotion plan is being developed that. FEPEX considers that the incorporation of the largest number of companies to the export activity, with the support of the administration which will facilitate the internationalisation of the sector, It is one of the main priorities currently having Spanish as a strategic measure in the current scenario sector.