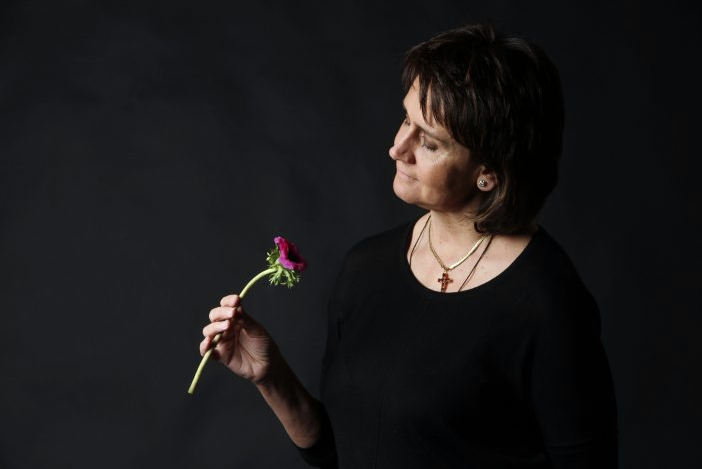 Mª Ángeles Álvarez Iberflora presents his work "A castle full of flowers" with a master class
As home of the Iberflora Cup of Floral Art (CIAF), It will take place a master class very special in which the renowned Spanish gown María Ángeles Álvarez you will present and lift with their flower arrangements images of his work: "A castle full of flowers". A new expressive adventure with flowers to show them, in the form of floral arrangements, feelings, words, ideas of very difficult verbal concretion, such as those of mystical nature, in the words of St. Teresa de Jesús. The flowers break so its purely decorative frame and show us their true face as vehicles of expression of the sublime, What words have difficulty expressing.
The sensitivity of each person, their own way of being and to interact with the natural, you are making floral arrangements when they have a sense, message and background like these that presents us and raises María Ángeles, they are captured and enjoyed in a very personal and distinct way. Extend the framework of what was said by the Holy, allowing us to read their things more simple and pleasant flowers and natural elements. But above all lead us to a personal reading full of nature and life, beautiful flowers, mosses, branches, rocks and lichens.
The book of Teresa de Jesús 'Dwellings or the interior Castle', jewel of the mystique of all-time, the florist designed flowers, It seems a modern manual of self-help that tells us that to be happy and live in a way more quiet we need to know ourselves. His images are contained in the 168 floral designs of the work, half of them have been raised and photographed for this book.
From their training and work as a florist, María Ángeles has stopped reading this book has taken her to different places inside, designing floral arrangements than instinctively felt, saw and lived. Working with the well-known photographer Jesús Gallo takes in Ávila and its province, land of Teresa de Jesús gave life to this work.
In this master class, It will explain this new way of understanding his work as a florist, and it will be for all who come there, four images from the book, in floral arrangements.
"I am aware that this expressive way is new, that I'm giving the first footprints on it, but that it will have a long run. As Eastern cultures have for centuries, florists and all lovers of flowers in the West are seeing flowers and the natural in its most intimate aspect, as something that unites us to the field, that tells us things that fall into the depths of us, and which in addition are new words, the other brush strokes to express ourselves, communicate and share. "A castle full of flowers" is a floral adventure, a new perspective of working with flowers and the secret world of flowers." María Ángeles Álvarez