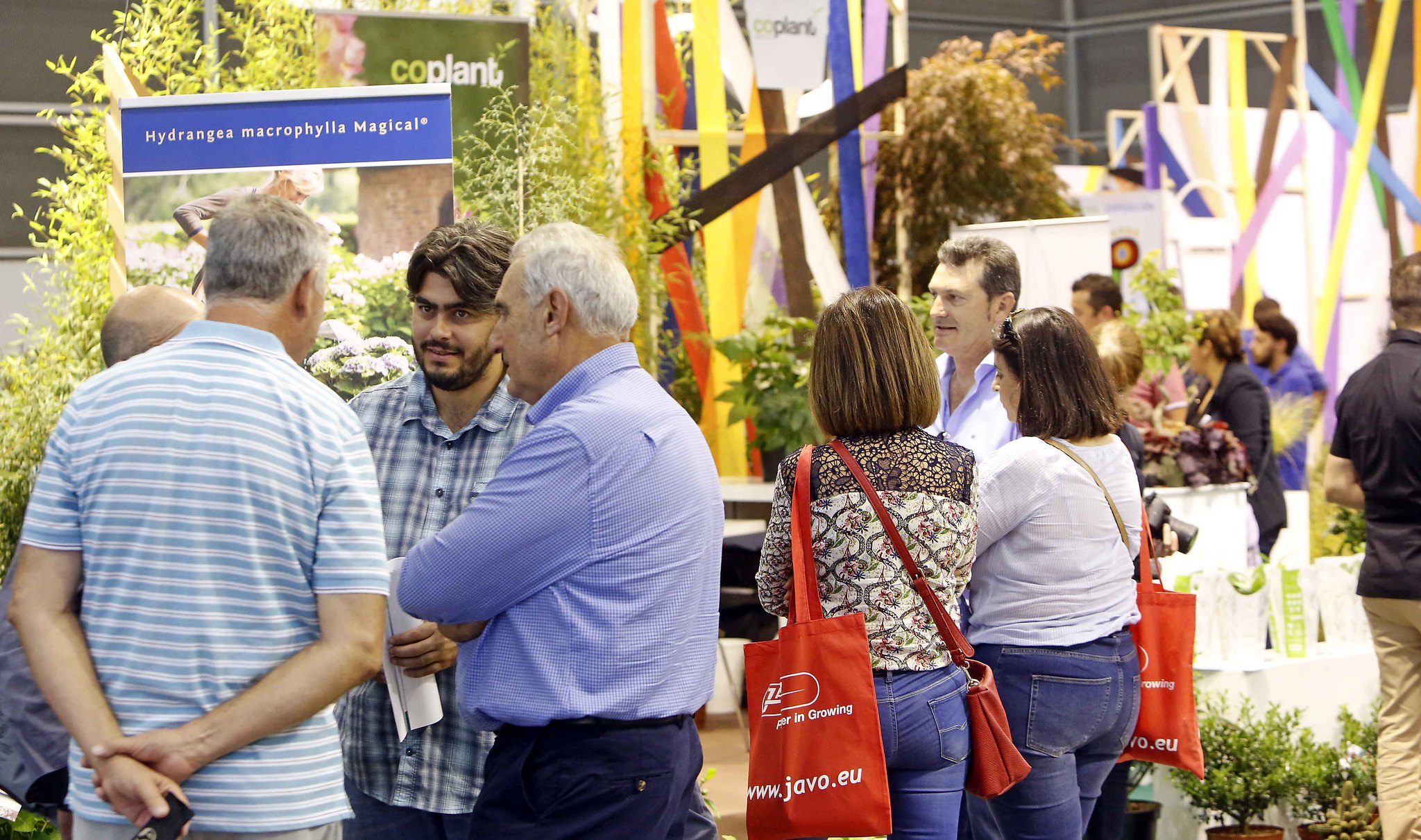 More than 1500 national and international buyers are invited to participate in the Iberflora VIP program
Iberflora team has sent, on the basis of proposals from companies, associations and other entities, invitations to national and international buyers, with the objective that they can enjoy all the benefits of participating in the VIP program for Iberflora.
Thereby, In addition to the exhibitors, asociaciones y entidades nacionales como la Asociación Española de Centros de Jardinería (AECJ), las centrales de compras AliatGrup y Jardinarium, the Spanish Association of Florists (AEFI) y colectivos como el de El Arte de la Flor y su Gente, y otras de ámbito internacional como Projex, Valencia Plant Export, Royal Floraholland o Gasa Group, han propuesto sus compradores, con los que el equipo de Iberflora ha contactado para exponerles la posibilidad de participar en el programa VIP del certamen.
This program, que da el acceso a los compradores al club del comprador (Iberflora Business Club), incluye múltiples ventajas tales como la pernoctación en una habitación doble para un máximo de 2 noches con desayuno incluido, acceso VIP a jornadas y actividades, traslado hotel-feria-hotel, parking gratuito o la asistencia a La Noche + Green", el punto de encuentro del sector.
Al respecto de las invitaciones enviadas a compradores internacionales, éstas se han enviado a profesionales de Alemania, Andorra, Saudi Arabia, Algeria, Belgium, Denmark, France, Italy, Japan, Kuwait, Morocco, Mónaco, Netherlands, Poland, Portugal, UK, Czech Republic, Rumanía y Suiza.
In the same way, la Cámara de Comercio de Valencia ha puesto en marcha "La Misión Inversa de Compradores Extranjeros", cofinanciada en un 50% por el Fondo Europeo de Desarrollo Regional (FEDER) y en un 50% por el Instituto Valenciano de Competitividad Empresarial (IVACE), por el que se invitará al certamen a un mayor número de compradores extranjeros.