New Garden System surprises with its innovative bioponics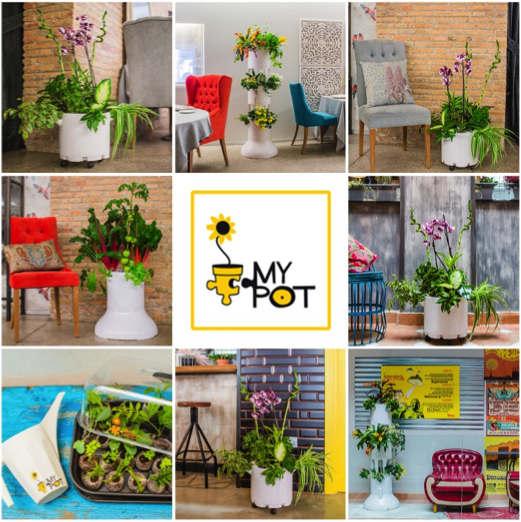 New Garden System presents MyPOIs, a new method bioponics pots with removable vertical structure and a host of accessories. With MyPot you can grow all kinds of plants.
MyPot is easy to use and includes advice: we have developed numerous tutorials that explain everything you need to know to grow with our MyPot system in their homes and with exceptional results.
All inclusive: Our tables automatic growing reach your home with everything you need to start growing without buying anything.
It occupies little space and produces much more: You can grow up 8 module plants with high productivity.
All kinds of plants: Our system allows you to grow the plant you prefer as ornamentals, vegetables, aromatic and medicinal.
We have developed a revolutionary method of fertilization with which you can practice hydroponics, without the need to purchase any electronic measuring device.
The use of water and nutrients in our system is the 100 %.
MyPot is also CONSTRUCTIVE, uniting our modules can build beautiful and original gazebos or vertical gardens.
At any time in addition to vertically stack can connect each professionalizing your facilities.
For all the above MyPot say is the smart way to make gardening.