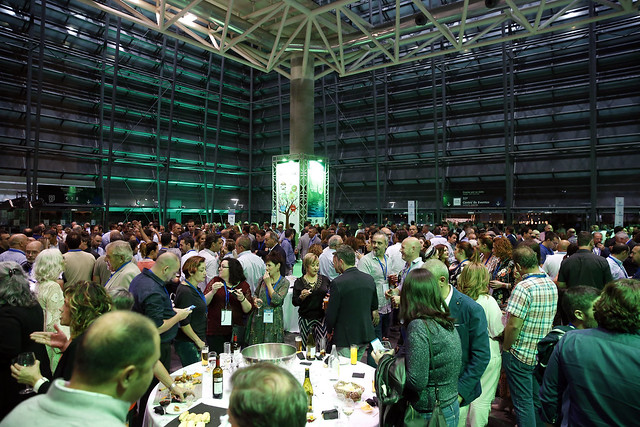 "La Noche + Iberflora green held the 1 October, first day of fair
An unbeatable atmosphere, the possibility of networking in a relaxed way, delicious hors d'oeuvres and music that happy night: they are the usual ingredients of the great night of gardening and ornamental horticulture sector, "La Noche + Green".
A year, la gran noche del Sector Verde se prepara para acoger a cientos de asistentes, un evento multitudinario que siempre deja un excelente sabor de boca a quien lo disfruta.
Con motivo del cambio de fechas de #Iberflora19, que a partir de esta edición tendrá lugar de martes a jueves, "La Noche + Verde también cambia de fecha: se celebrará el primer día del certamen, the 1 October.
Con este cambio, la organización prevé una asistencia multitudinaria a la gala, de la que disfrutarán, además de expositores, centros de jardinería y floristas, empresas y profesionales de la jardinería y el paisajismo.
Thereby, al acabar la primera jornada de Iberflora, el sector, sin necesidad de desplazarse fuera del recinto ferial, podrá disfrutar de una noche espectacular junto a compañeros y otras empresas.