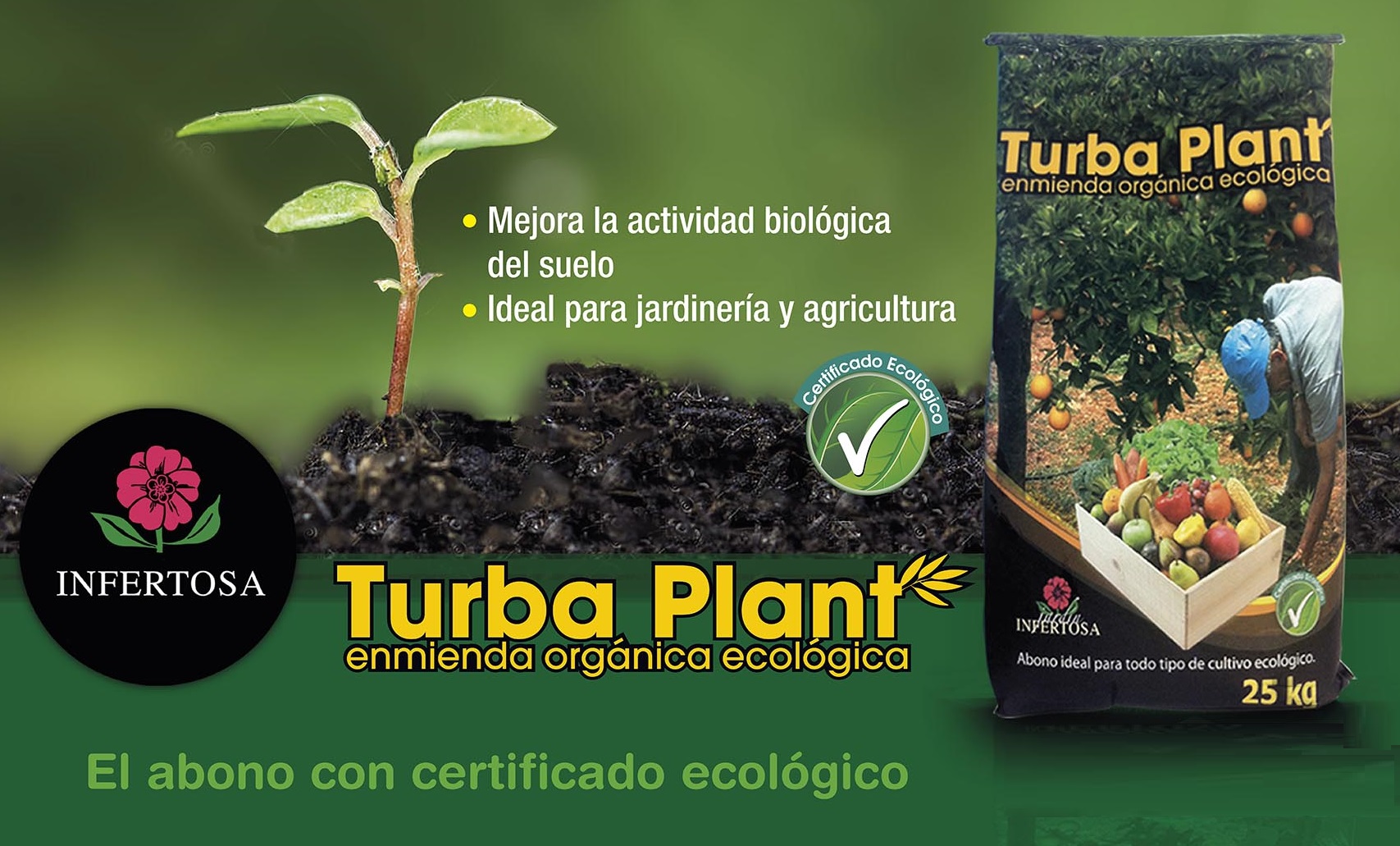 INFERTOSA presents this year the new product TURBA PLANT, ecological organic amendment.
The Turba Plant is a product CERTIFICATE FOR FARMING by INTERECO. It contains black peat 100% peatlands extracted from Torreblanca in Castellón.
It is a product that increases the stability of the soil structure, regulates the contributions of nutrients making them available to the plant, phosphorus releases blocked by the ground and stays in shape assimilable.
The Turba Plant is available in powder, granulated and pelletized, Bagging of 25 Kg.