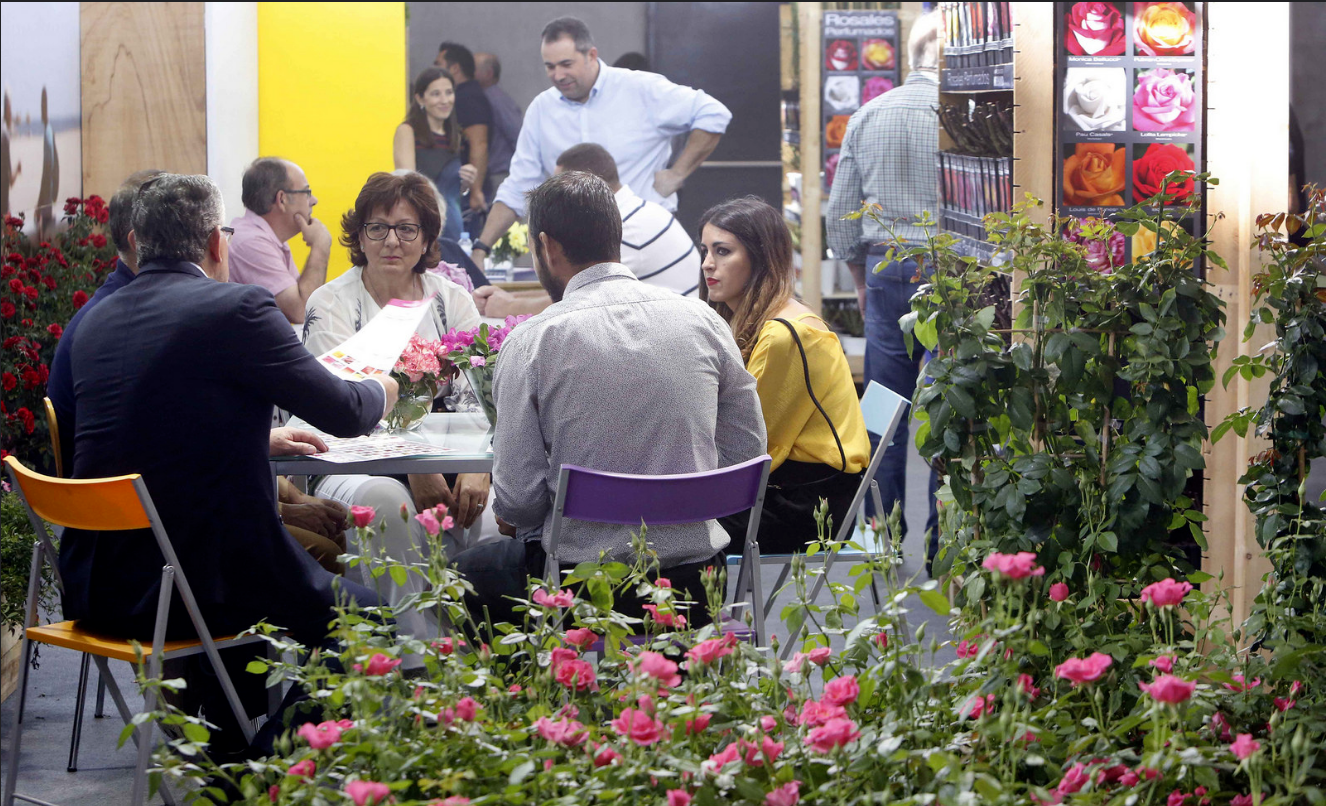 New exhibitors at Iberflora 2018, with the 94% of the planned space covered
Getting closer: the sectoral meeting par excellence of the Green Sector, Iberflora, prepares to welcome all visitors and exhibitors in its Edition number 47.
Last Tuesday 15 May was the deadline for reservation of spaces for Ibeflora2018, and at the moment we confirm that we have reserved the 94% del espacio previsto.
La inmensa mayoría de los expositores de la pasada edición han renovado su stand, y además, contamos con 21 expositores nuevos de los cuales 13 they are foreigners.
La vertiente internacional cobra aún más importancia si cabe. Varios factores influyen en ello:
La coincidencia con

EUROBRICO

garantiza la presencia de la gran distribución europea

.

Las acciones de promoción en Francia

, Portugal,

Holanda y Marruecos

,

han animado a muchas empresas a visitar la feria

.

Actividades orientadas al comercio internacional durante los días de feria

.
Para esta edición las empresas vinculadas con la jardinería y paisajismo, fachadas y cubiertas vegetales, así como la maquinaria y equipos para los espacios verdes se unen a Iberflora y se espera que este año la diversidad de empresas sea más amplia que nunca.
In 2018 en Iberflora pasarán muchas cosas: la feria comercial se complementará jornadas sobre sanidad vegetal, demostraciones de maquinaria, conferencias sobre venta online, talleres de arte floral y las ya afianzadas actividades en la Ronda de Floristas, el Ágora Verde y La Noche + Iberflora Green.
El 10º Aniversario de EUROBRICO es asimismo un gran incentivo que promoverá las sinergias entre distintas empresas y sectores.
Thus, no puedes faltar a esta cita ineludible del Sector Verde ¡Nos vemos en Iberflora!