Orquidario Lycaste, production company and marketer of ornamental plants specialized in indoor palm trees, ubicada en la isla canaria de Tenerife, takes over 25 años exponiendo en Iberflora. Este año no será distinto y volverán a estar presentes en la feria.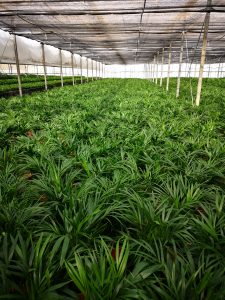 El objetivo de confiar de nuevo en el certamen de referencia del sector verde es la necesidad de potenciar la cercanía con sus clientes y presentar sus productos (arecas, chamaedoreas, kentias, cycas y demás palmáceas) a los visitantes de la feria. Hay que volver a verse y el lugar es Iberflora.
Orquidario Lycaste se encuentra además en pleno proceso de certificación medioambiental MPS-ABC, con el objetivo de que sus esfuerzos de sostenibilidad sean transparentes y medibles.
Iberflora se celebrará en Feria Valencia del 6 rd to 8 October of 2020 coinciding with Eurobrico and Ecofira.