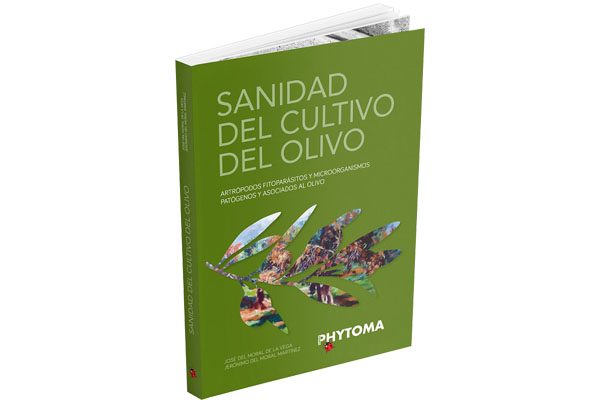 Phytoma Iberflora presents the book "Health in the cultivation of the olive tree"
Phytoma Spain, the publishing society congresses organization specializing in plant health and agricultural, It will be present in the next edition of Iberflora, from 3 rd to 5 th of October at Feria Valencia.
The magazine, specializing in technical scientific content on plant health, It will be located at the pavilion stand D67 1 presenting their new publications.
In this edition will present his new book "healing of the cultivation of the olive tree. Arthropods, parasitic and associated to the cultivation and pathogenic micro-organisms", an ambitious Treaty illustrated on pests and diseases of the olive tree, described as a "publishing gem".
The book, written and illustrated by Jose del Moral of the Vega, doctor of biological sciences and agricultural engineer and Jerome of the Moral Martinez, PhD in biological sciences, It responds to a need of updating and universalization of the catalogue of arthropods and parasitic microorganisms olive, motivated by the drastic transformation of breeding in this crop by the modification of the system of multiplication, the density of olive trees per hectare and irrigation and pruning procedures, that has influenced the emergence or exaltation of fungi of soil and wood, mealybugs, drills, etc..
Climate change is also affecting significantly the spread of parasitic phenomena, another of the reasons that have led to the creation of this Treaty that collects up to 583 harmful organisms for this crop.
The publication contains 243 illustrations in order to more easily identify parasites and microorganisms, figures and illustrations of great quality that enhance the value of the Treaty.
No doubt, It's an enormous contribution to the knowledge of the cultivation of olive groves that allows to cover a gap in the field of plant health from this tree.