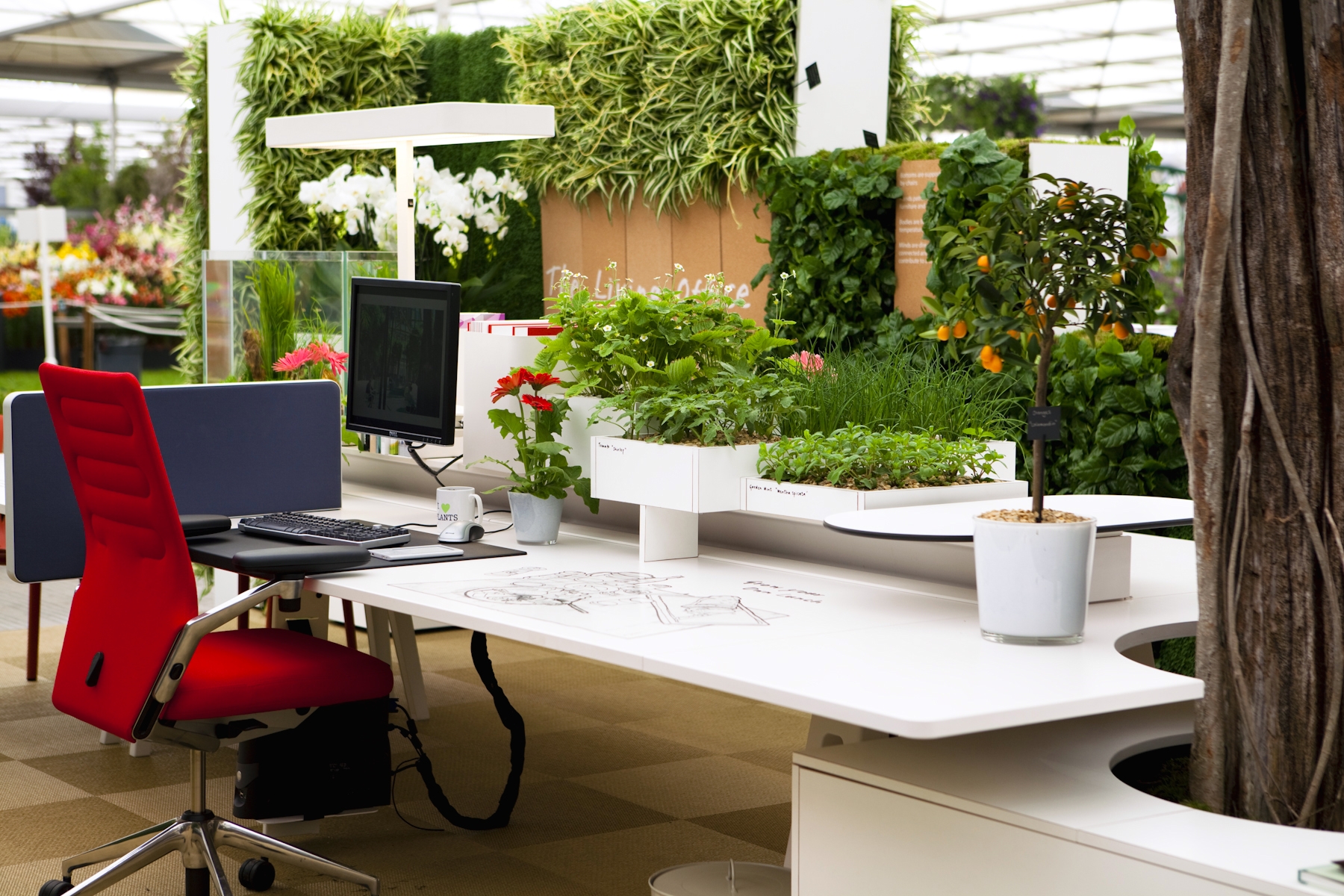 Dispose of plants in the workplace increases happiness and productivity
Since Iberflora we have always promoted biophilic design in the different spaces we inhabit day by day, from our home to the workplace, through the public spaces that we traveled daily.
Biofilico design is one that connects human beings with nature, an architectural current that shows the weight that natural elements have on people's lives and physical and emotional well-being.
This week the economic newspaper Expansión published a News about a study published by the University of Exeter (Britain), revealing that the presence of plants and other natural elements in offices can improve both the mood of workers and their performance, and the latter can increase to a 15%.
De facto, one of the psychologists who participated in the essay, Dr. Chris Knight, explained that plants can turn "unnecessarily aseptic" spaces into welcoming areas that improve the well-being of those who work in them.
Moreover, the purifying power of the air that indoor plants have, reduces air pollution that is concentrated in enclosed spaces, which produces a benefit in the health of people who spend many hours in these spaces.
The article also provides a number of recommendations for the optimal conservation of plants in the workplace.
One of them is the lighting with natural light inside the office, so that it is necessary to choose different species depending on the need for natural light (Direct sun, semi-shaded, no direct sun, etc.).
Other aspects to consider are the size of the plant rather than the space it will occupy, its purifying power, tolerance to dry environments or the level of care you need.
Recently, the magazine Green, aimed at the end consumer and driven by the Spanish Association of Centres of Gardening (AECJ), published in his Youtube channel an interesting video listing the right species to purify the air in the workplace: