Esta podría ser la temporada de mayor actividad de la historia para los productores de la flor de Pascua debido al auge de las plantas de interior

Un estudio señala que el mercado de plantas crecerá casi un

4%

entre

2021 and 2028
Los productores de poinsettia se están preparando para la que podría ser la temporada de mayor actividad de su historia. El creciente interés por las plantas de interior, impulsado por las redes sociales y la moda de naturalizar los hogares, está potenciando un mercado de decoración navideña más natural y sostenible. Así lo afirman desde Stars for Europe, la iniciativa que representa a los principales obtentores europeos de poinsettia en 22 países europeos.
Según Data Bridge Market Research, se prevé que el Indoor plant market worldwide grow a 4,37% entre 2021 and 2028. This increase in market value is attributed to a variety of factors such as increased awareness of the benefits of houseplants. – its ability to increase moisture and oxygen levels, temperature regulation, air purification – in addition to the increase in purchasing power and greater knowledge about the care of plants.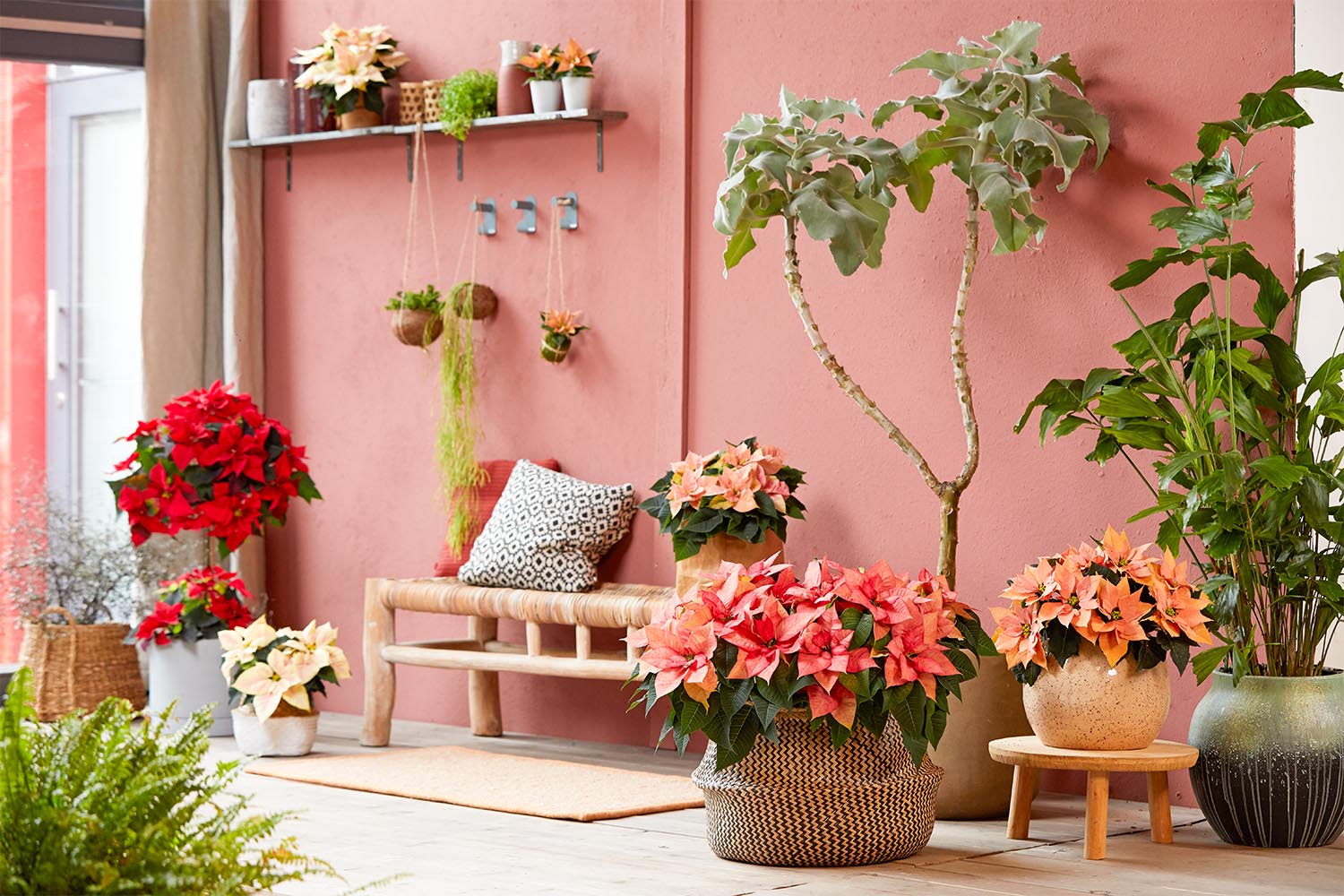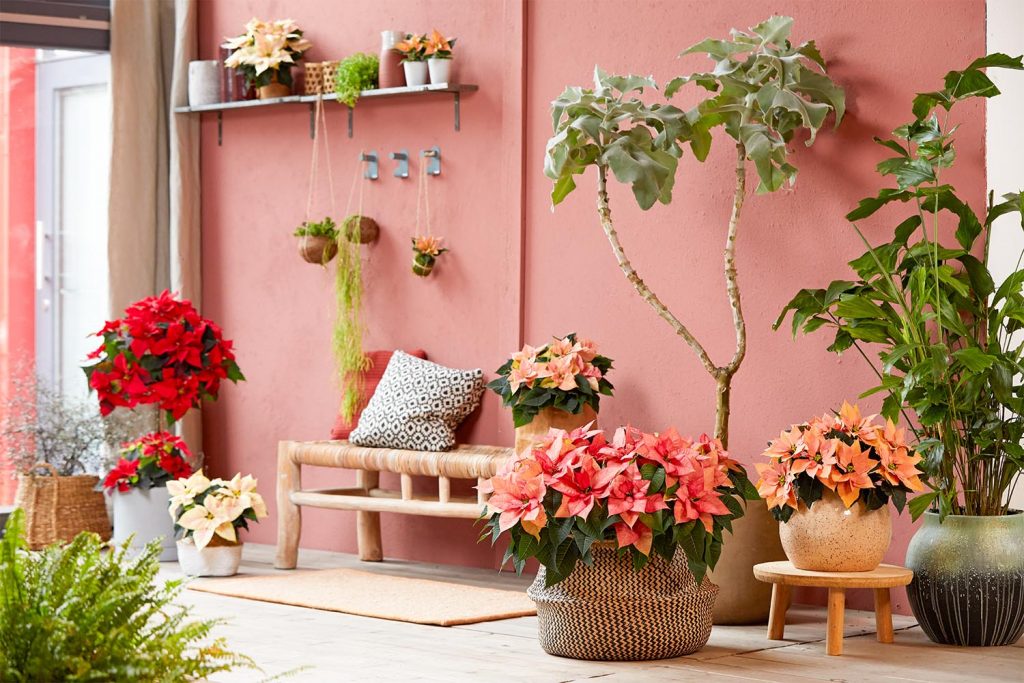 While the lockdowns over the past year had different impacts on each country and its economic sectors depending on the restrictions that were put in place, the general trend of plant sales in recent years indicates a large market boom across Europe.
In 2020, a year that turned out to be very good for flowers and ornamental plants in Germany, the market volume grew by 5,2% according to Agrarmarkt Informations-Gesellschaft (AMI), which meant an increase of 9.400 million euros for retail businesses. To this we must add the strong growth of the 3,1% that had already registered in 2019. It should be noted that poinsettias are incredibly popular in Germany, where they tie for second and third place with the roses (according to the time of year) as the most popular houseplant, only behind the orchids.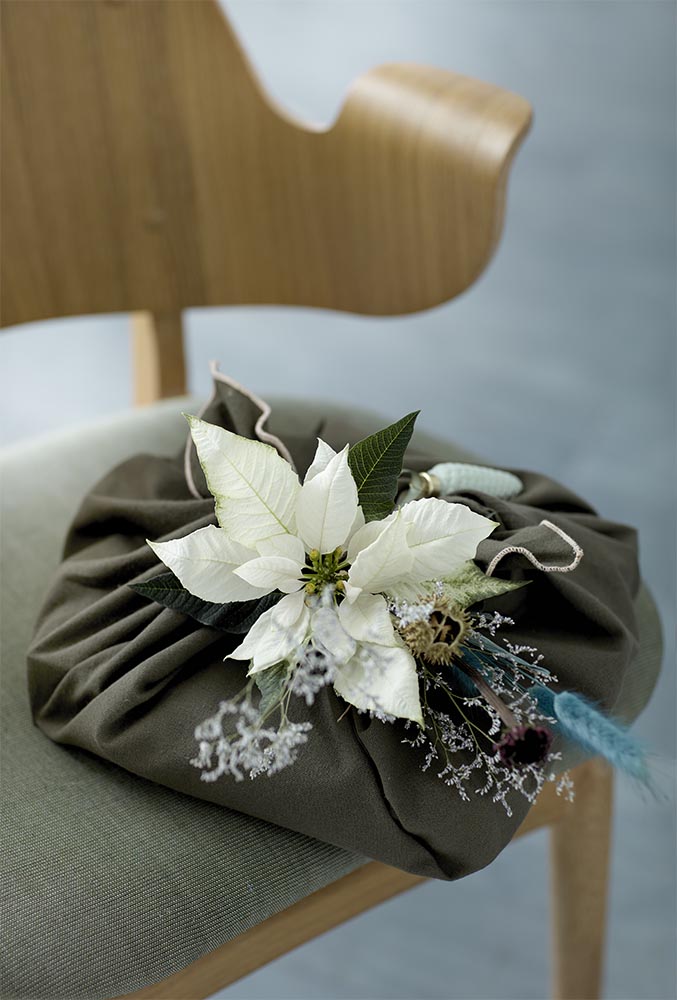 Across the border, in the Netherlands, one of the largest European markets for plants, there was an increase in 1,7% in sales, despite an overall drop in revenue from the 2,9% due to lockdowns, according to Royal FloraHolland. The general plant and flower sector in the Netherlands has an annual income of some 4.700 million euros.
In España, where the lockdowns hit the sector hard, exports of live plants and cut flowers in the first four months of 2021 amounted to 241,7 million euros. The value of sales of indoor plants in this same period amounted to 45,1 million euros, which resulted in an increase in 46% over the same period last year.
In UK, where consumer demand for houseplants has been steadily increasing for years, skyrocketed with confinement. It is estimated that the millennial generation is responsible for a third of all indoor plant sales.. Only in October 2020 year-on-year sales increased by 48%.
In Poland a similar situation occurred. In this country even during the weeks of confinement due to Covid-19, garden centers were always open and made big sales as the summer progressed., to the point that some even ran out of supplies.
It seems that this market trend will continue as the Christmas campaign approaches.. As homes give the final touches to their Christmas decorations to welcome visitors are expected to both the most classic red poinsettias, as the newest available in yellow, cream, rose, white and marbled, fly from the shelves
A plastic-free Christmas
Poinsettias also take advantage of the growing trend of plastic-free Christmas decorations, which shows that the season of excesses does not have to affect the planet. As every year, after Christmas the containers dawn to overflow with non-recyclable waste. However, poinsettias will remain strong if treated carefully even when the rest of the ornaments have already been removed. And if they don't get ahead, consumers can rest easy knowing they are biodegradable.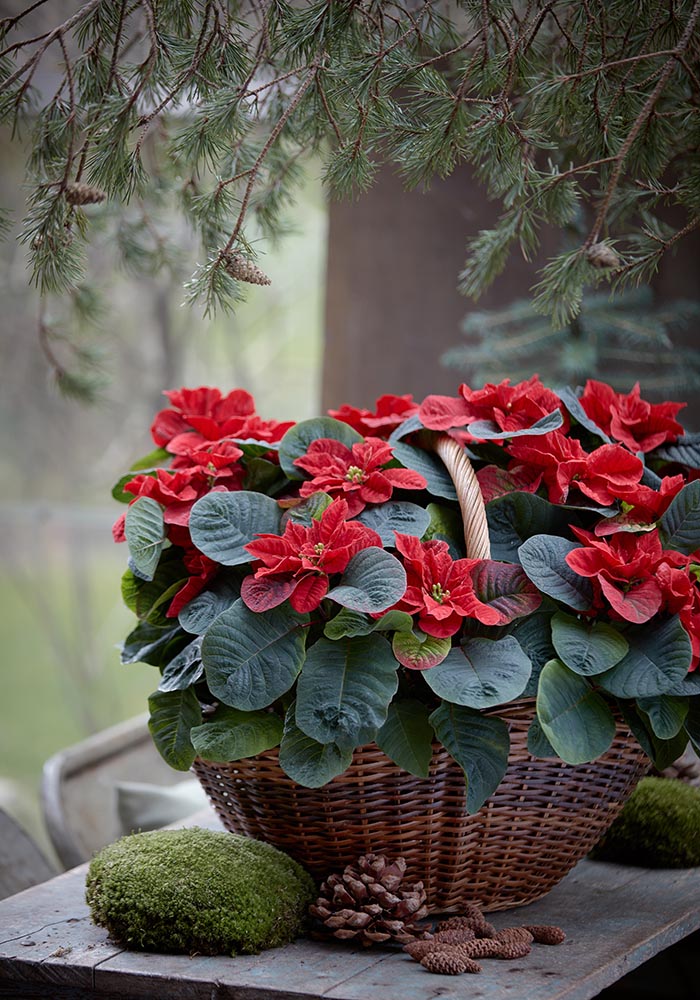 The Answer Against Single-Use Plastics and Packaging Waste, Added to the growth of crafts and DIY during lockdown makes families embrace a plastic-free Christmas with homemade Christmas cards, real trees and natural decorations made with holly, pineapples and wooden rods. The poinsettias, that can last until Easter and beyond, they are ideal for the environmentally conscious buyer and are an ideal gift, natural and un packaging for anyone who is determined to dispose of waste this Christmas.
"The trend that goes through introducing the beauty of the natural environment in our homes reaches its peak during the winter", says the doctor Susanne Lux, of Star for Europe. "Poinsettias are not only the symbol of the festive season, but they are a perfect solution to disposable gifts that come wrapped in layers of plastics that depend on fossil fuels".
Being kind to the environment is not limited to recycling. Poinsettias are very sensitive to low temperatures and when fully developed do not tolerate transport transfers well, so the vast majority are grown locally for sale in nearby markets. This allows consumers to support local producers, giving a boost to the consumption of local products.
Many nurseries across Europe rely heavily on poinsettias, that are not only sold in large quantities, they also allow producers to remain at full capacity throughout the year, as these plants begin to grow when most other crops and plants of high commercial value have stopped flowering. Ponsettia breeders and producers across Europe have been working for some time to achieve the best possible cultivation practices, with lower emissions during production, responsible use of water and less waste generation.
While it's easy to keep poinsettias in good shape well into the New Year, buyers who prefer to brand new a new plant each year can get rid of their old plant in a way that really helps the environment. Like many other houseplants, poinsettias can be added to compost heaps where they will naturally decompose along with other garden waste into a very nutrient-rich organic matter. Once decomposed, crumable brown material from compost bins can be contributed to flowers and orchards.