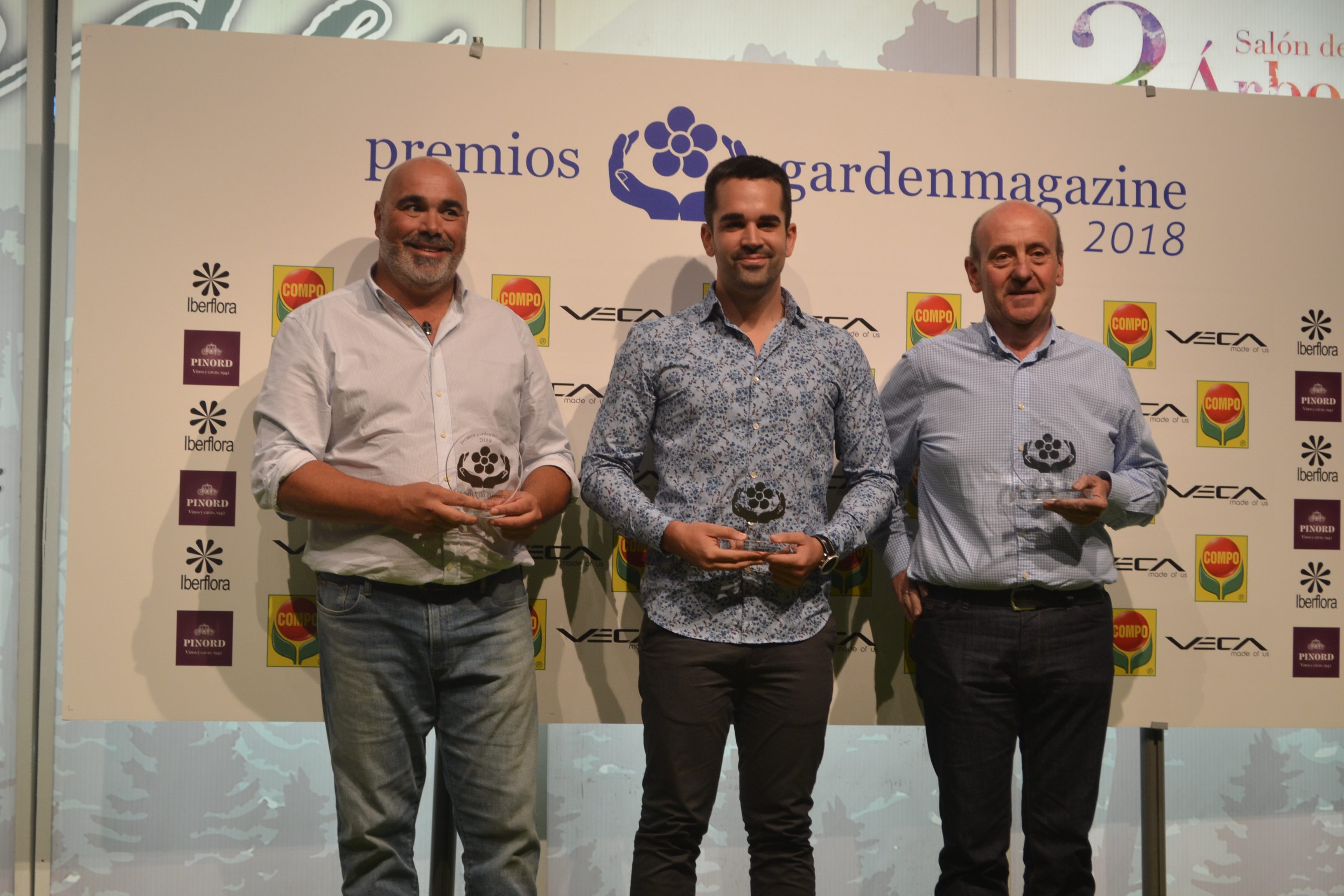 Gold Award for Artiflora, Arvena Silver Award and Bronze Award for coconut Garden
Last 3 the awards ceremony was held in Valencia from October Garden magazine 2018, coinciding with Iberflora, Fair for garden professionals. The event was attended by over 100 people, a number of garden centers and industry suppliers.
The ceremony had three distinct parts: the first became the trophy by autonomous communities, more than Portugal and Andorra. In the second were given awards to those garden centers that got more support from its customers. In this category the first place went to Endanea (Hondarribia), the second for Brotalia (Huesca) and the third for wing 30 (San Javier). Finally surrendered the three national awards to the best garden center: Artiflora gold (Platja d'Aro), Arvena silver (Burlada) and bronze for coconut Garden (Andratx).
The awards garden magazine were born in 2014 with the will to recognize publicly those garden centers that stand out for their development and steady growth, its capacity for innovation and leadership in their area of ​​operation.
The Awards are an initiative magazine garden magazine garden magazine, they have the sponsorship of COMPO and Veca and the collaboration of Iberflora and wineries, Pinord.
Winners of the garden magazine 2018
Gold Award: Artiflora (Platja d'Aro, Girona)
Silver Award: Arvena (Burlada, Navarra)
Bronze award: Coco Garden (Andratx, Mallorca)
1ER special prize "Voting public": Endanea (Hondarribia, Spain)
2Special Prize "Public voting": Brotalia (Huesca)
3ER special prize "Voting public": Wing 30 (San Javier, Murcia)
Best garden center of Andalusia: Agrojardín (Estepona)
Best garden center of Aragon: Brotalia (Huesca)
Best garden center of Asturias: Laviada (Gijón)
Best garden center in Balearic Islands: Coco Garden (Andratx)
Best garden center of Canary Islands: Jardeco (Arona)
Best garden center of Cantabria: La Encina (Puente Arce)
Best garden center of Castilla y León: The Cerecedo nurseries (Leon)
Best garden center of Castilla - La Mancha: Nurseries mosque (Cuenca)
Best garden center of Catalunya: Artiflora (Platja d'Aro)
Best garden center in the community of Madrid: The Peñotes (Alcobendas)
Best garden center of the region of Valencia: Natura Garden (Denia)
Best garden center of Extremadura: Top field (Casar de Cáceres)
Best garden center in Basque country: Endanea (Hondarribia)
Best garden center of Galicia: Viveros The Pine (A Devesa)
Best garden center in La Rioja: Green areas (Logroño)
Best garden center of Navarre: Arvena (Burlada)
Best garden center of the Region of Murcia: Wing 30 (San Javier)
Best garden center of Andorra: Tot Natura
Best garden center in Portugal: Viveiros Europlantas (Oval)