Iberflora acogerá una mesa redonda sobre el huerto en las Redes Sociales con destacados influencers del panorama nacional. Los invitados al evento son Mylena Ferreira de Huertox, Ester Casanovas de Picarona Blog, Marta Rosique de Plantea en Verde, Toni Jardon from Toni's Huertina, Javier de Huerto adictos y Cé de En 20 meters.
The round table will be moderated by Ángel Villarino, miembro del Comité Organizador de Iberflora y director de Fitoralia. La mesa redonda tendrá lugar la mañana del 6 October of 2021 presencialmente en Iberflora, the international plant and flower fair, landscaping, tecnología y bricojardín que se celebrará en Feria Valencia.
El acto se encuadra dentro de las actividades por la 50ª edición del certamen, y hemos estado hablando con uno de los participantes en el mismo, Toni Jardón, del canal "The Huertina of Toni".
¿En qué redes sociales o formas de comunicar tienes presencia, en cuál de ellas te sientes más cómodo/a?
I have a presence in more networks than I would like, but I understand that each one is for a different type of content and a different way of communicating. I think almost all of us started with Facebook., although my forte is Youtube. Facebook used it to give more visibility to the blog. I also have Instagram where photos are the essentials and I use it as a photographic diary of the garden or to inspire. I have others like twitter that I barely use and Pinterest that doesn't take much work. Right now I'm giving strong to Telegram that the truth is very close and there is good feedback. I feel very comfortable on YouTube which is the network I use the most and which is really the one I enjoy, making videos. Don't think I'm passionate about social media either.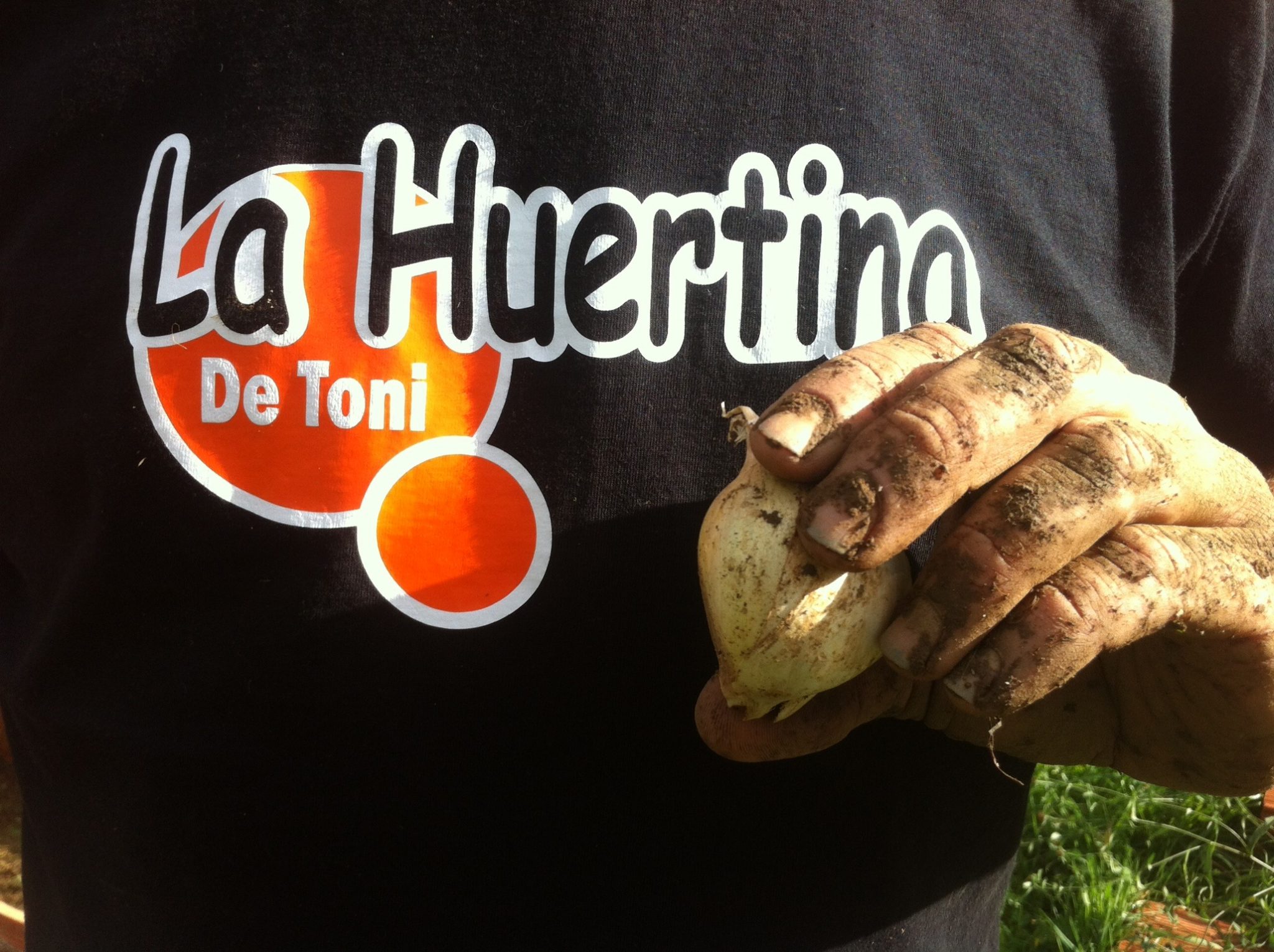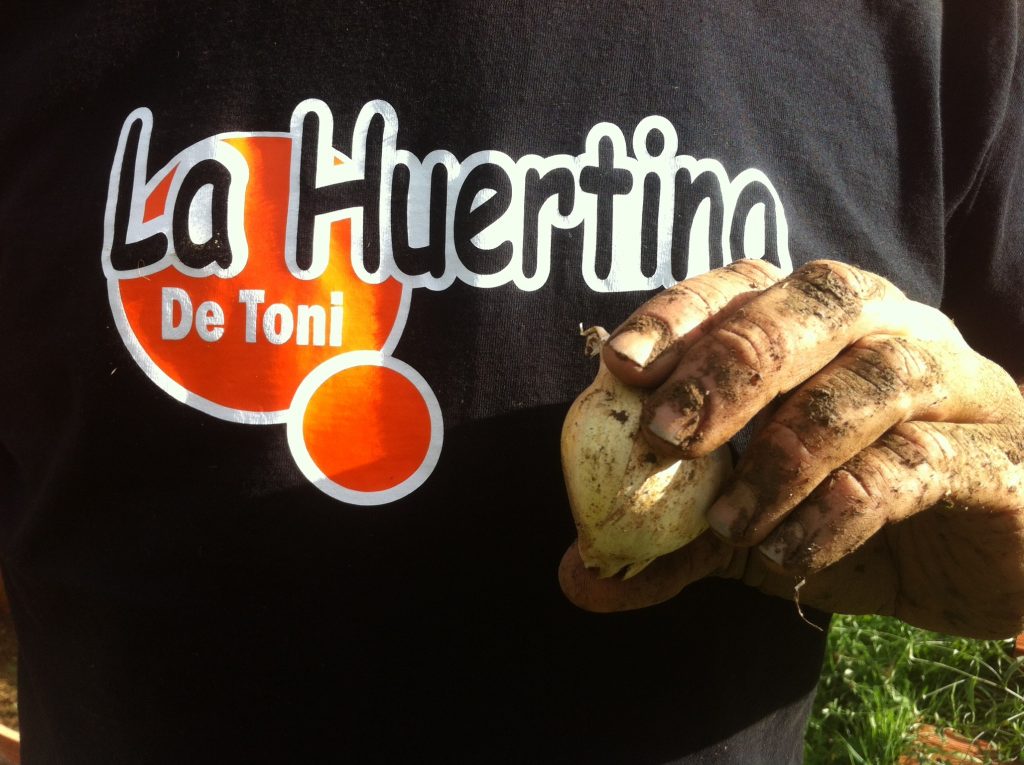 How long ago did you get started seriously with communication, that is, at what point it becomes an important part of your life? What makes you take that step?
I have the flaw or the virtue that when I start something I like I get too involved, is almost obsessive hehehe. Certainly from the first year (2012) I started learning how Youtube worked, how to grow, how to create content, how to improve plans or videos. But I would say that from the end of 2013 everything starts to get more serious when I open the blog and try to spread my content to anyone who would like to learn. I really did it because I believed that the content I made was good and could serve someone..
What are or were your references when you started?
I have it clear, For me, my only reference in everything has been miracebo. without his inspiration or his videos or kindness right now there would be no Toni's Huertina. I enjoyed watching his videos., very relaxing and didactic (it is noted that he was a teacher) I loved his way of transmitting and that he showed us his garden with the passage of the seasons. I started my channel thanks to his generosity in sending me some garlic grown in his garden., so I decided to upload a video of thanks for how I planted my garlic in the Huertina. Apart from it, I don't have any more J referents.
Do you recommend someone other than one of your tablemates to follow?, either within the orchard world, or plants, or simply, because you like what he does and how he does it.
I certainly barely consume social media and don't watch many videos. I think having two daughters and this job makes you disconnect from everything when you have free time, if I had to recommend someone who is not there it would be out of friendship and that we have been talking and exchanging ideas for many years., help and friendship, would be Gabriel of Things Garden.
Do you combine your work in communication in networks and / or internet with others or do you dedicate yourself completely to it?
Until this past year 2020 yes I have combined my two works, one of computer science in the automotive sector and the channel and blog, apart from the family and the garden. But at the beginning of 2021 I realized that having it all was unsustainable and I decided to do what I liked the most, it was spending time with my family and the orchard. Now I feel more liberated and more relaxed, plus it allows me to create the content without having to do it to the race. And it allows me to come to this great event without having to rely on the boss giving me permission or spending vacation J hehehehehe. It's nice to be your own boss, but it makes you more demanding.
Does it condition you to talk about certain topics the fact that it has more or less repercussion, in the number of visits or likes or you move more the artistic vein?
I'm totally moved by the artistic vein, I upload what I want or feel like at every moment, I don't care what visits you have or if it goes viral or not. If it is true that sadly social networks have changed, now you should look for more aggressive titles, more striking covers or simply empty content but that is viral. I never wanted to get into that wheel., it does make me angry that when I upload a video it depends so much on the title or the cover that is seen or not seen, but we have to accept the rules of the game. I'm not going to deny that this affected me in the past., but right now I'm going to do what I want and upload what I want.
Also on the contrary, I do stop uploading things for "fear" that subscribers will not react well, but that's another war I'll get through at another time..
I am clear about what I want and I want a didactic channel where you can consult everything you need in case you want to start in the garden or look for food self-sufficiency. That someone in 2024 buy a plot and have a canal where you can find everything you need to make an orchard.
Talking about topics, just orchard or do you talk about all kinds of plants? And out of the world of plants, can you ever talk about football?, religion, policy, Anything, even if it is tangentially?
I'm only talking about garden plants or that are beneficial to the garden and the auxiliary flora and fauna, also on chickens and soon on ducks. As soon as you get permits to have sheep, it will be another content that I want to bring to the channel, as I mentioned in the previous question my interest is to seek food self-sufficiency, ornamental plants don't call me anything, I don't like them or find them attractive.
I am also very interested in the medicinal topic, but it's a topic that until I study it anymore I don't want to touch it on the channel. I think we should be responsible and upload content that we know about and not "al tun tun".
Regarding touching on other topics, No! I don't like to touch on personal issues or tell my private life, simply because I don't like to talk about it and I often put myself in the place of the viewer/follower and they are topics that do not interest me. As for controversial issues that lead to discussion I have always had the belief in the freedom of thought of each one that is equally respectable to that of the person next door.
The followers and attention they require, Questions, feedback..., Do you attend to everything and you have to limit it in some way?
Unfortunately it is impossible, there comes a time when there are too many comments, too many interactions and it is materially impossible to attend to all of them. There are many studies that also conclude that the human being is not mentally prepared for so many interactions. A few years ago I did answer everything, I think I told you once again of 1.000 comments a week, the problem is that if you answer everything you have no time left for anything else. There comes a time when you have to make the decision, and of course, you're not going to answer some yes and some won't. There are people who don't understand it, but I'd like to see them a week alone on my skin and try to respond to all interactions. It has cost me more than one follower, but I think it's understandable.
It is also true that many queries are explained in other videos so if you watch the videos you probably have an answer to it. And if not, Google is our friend.
I only respond to queries on the blog and if they are referring to doubts that the article has caused them, because something was not understood or was not right for him.
Do you think that the pandemic has incorporated new profiles of followers and fans of the world of the garden?
I really do think that a lot of people have started to change their way of life or understand life.. We have added many new people with this hobby, in fact, still booming, they do not stop getting me messages from people who start the garden this year and who are very happy, I believe that it has served a lot as an escape route for the very traumatic situation that we have experienced., especially at the social level. It has always been said that gardening and cultivating is therapeutic, in fact it has always served me to put aside for a while the problems and focus on seeing how a seed is born, and a new plant comes out.
Let's hope it doesn't stay as it was at the end of the year., how to go to the gym, hehehe. The truth is that in that aspect I am very happy to motivate new people to have a small garden, because having an orchard is not only having an orchard, in the end it's much more, you end up changing your diet, your way of seeing life and caring for the environment. At least that's what happened to me personally when I started growing food..
You will be part of a round table on orchards and social networks in this next edition of Iberflora, what do you think of the initiative, you've done something similar before.?
I love this initiative and that Iberflora counts on us for this event, I think that we really are one more pillar in this world and that many people can get to know the event thanks to us. I think really having the content creators and taking us into account is a great success on the part of the organization and I hope that we can repeat it more years., I at least really want to attend and enjoy the whole event.
Have I ever done something like this, but I don't think on that level thank you for having me!