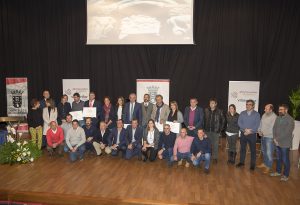 Last week, in the municipal Auditorium in Chantada, tuvo lugar la entrega de galardones a los municipios participantes en la primera edición del programa Villas en Flor Galicia.
Pedro Calaza, Director of the project in Galicia, señaló durante la ceremonia que los espacios verdes urbanos no son buenos solamente para la imagen de los municipios y para la salud de sus habitantes, si no que también tienen un alto valor económico y turístico, para lo que aportó un dato: cada metro cuadrado de espacios verdes urbanos supone un impacto total de 10,85 euros.
Al acto asistieron representantes de la Consellería de Medio Ambiente, de la Diputación de Lugo, of the Juana de Vega Foundation, la Asociación d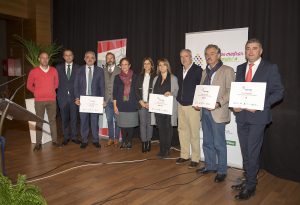 e Viveristas del Noroeste (Asvinor), de la Asociación Galega de Empresas de Xardinería (Agaexar), representantes de las empresas que patrocinan el programa, Husqvarna and Rain Bird,
Han sido cinco los municipios participantes en el programa en su primera edición, un buen número que promoverá la incorporación de nuevas poblaciones en la edición de 2019.
Los municipios ganadores han sido Allariz y Chantada obtuvieron cuatro Flores de Honor en esta primera edición (el máximo son cinco). Caldas de Reis obtuvo tres galardones, Betanzos dos yOrtigueira uno.
Villas en Flor reconoce a los municipios la adecuada implantación y gestión de espacios verdes urbanos, lo que repercute directamente en la economía local, empleando a profesionales del Sector Verde y promoviendo las visitas turísticas.
From Iberflora, patrocinador del programa a nivel nacional, queremos felicitar a Villas en Flor Galicia por tan excelente trabajo en esta primera edición del programa en la comunidad gallega.