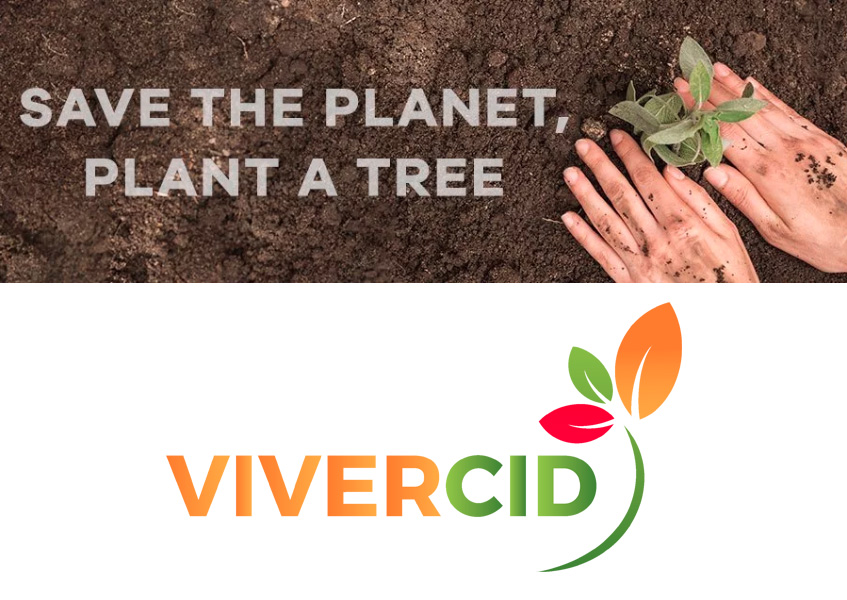 Vivercid proposes a challenge in social networks to raise awareness about the environment
CO2 emissions starring highs in the world. Save the planet, plant a tree is one of the largest campaigns of environmental awareness in Spain in the 2019.
El vivero valenciano Vivercid, It proposes a social media campaign to encourage everyone to plant trees, en un intento de tratar de concienciar sobre el medio ambiente.
La empresa lanzó su primer propósito a través de la red social Instagram a principio de 2019 y a partir de esa acción, nació la campaña bajo el nombre «Save the planet, plant a tree». El objetivo es movilizar a la población española en un momento en el que las emisiones de CO2 se encuentran en su mayor máximo histórico.
Más allá de su actividad en redes, el vivero repartirá plantones a diferentes centros de jardinería, para que los interesados puedan acudir allí para recogerlos sin ningún coste económico. Moreover, se realizará un sorteo con alcance en España y Portugal entre todos aquellos que planten un árbol (o cualquier material vegetal) y lo suban a sus redes sociales (Instagram o Facebook) para ganar un sorteo a un Ecoresort español.
La empresa natural de Valencia explicará de forma detallada la campaña a través de su Instagram (@vivercid), donde publicarán todos los centros que dispondrán de los plantones gratuitos. Allí también aclararán las bases del sorteo y darán consejos para plantar árboles.
Vivercid es una empresa formada por 7 viveros repartidos por toda la Comunidad Valenciana, contando con más de 40 años de experiencia a sus espaldas. Su principal servicio es la producción de plantas en macetas de distintos tamaños para la venta de centros de jardinería.