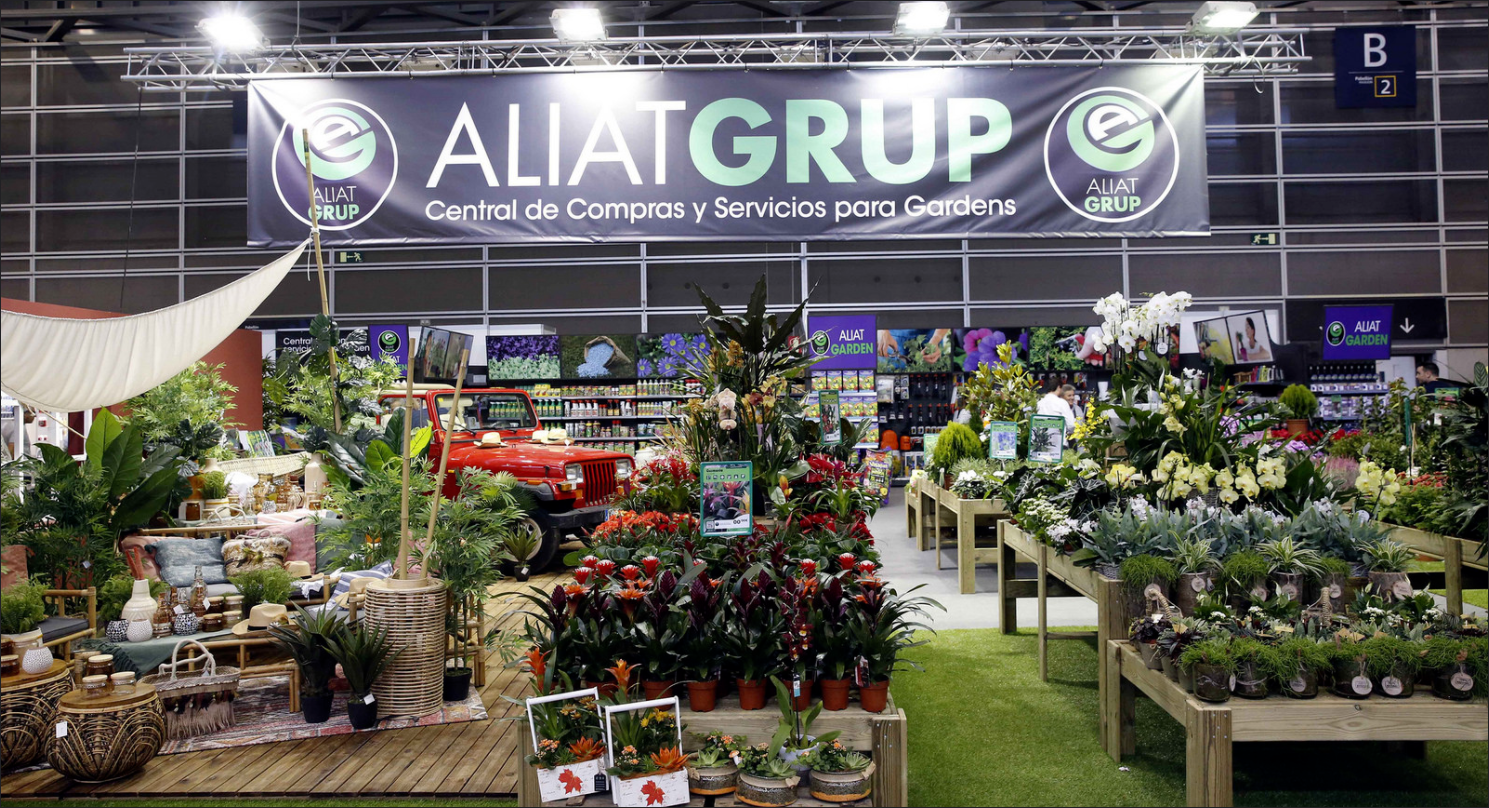 GARDEN ALIAT, the ALIATGRUP at Iberflora Garden Centre 2017
The Central shopping and services for Gardens ALIATGRUP was one more year, and for the eighth consecutive year in Iberflora.
The day before the start of the fair from the Central they took to carry out an internal meeting with the owners of the centres affiliated to central, attended by more than 80 people.
After the 6th domestic meeting of ALIATGRUP, as it could not be otherwise, the members of the Central came to enjoy the annual gala of the gardening centers, "La Noche + Green".
Starting from the 4 October, all visitors could appreciate the Garden Centre that ALIATGRUP rode as stand, the GARDEN ALIYAH, an example of how is a Garden Centre group type.
Recreation available to all sections of a Garden Centre: houseplants and outdoor, irrigation, tools, pots, fertilizers, phytosanitary, sustratos, articles of decoration and even a Gourmet section.
Moreover, in the safari zone had a nice red Jeep that outdoors section, In addition to two greenhouses at each end of the garden, one with plenty of natural and artificial flower and another with an orquidiarium florist.
As every year, Since ALIATGRUP demonstrated his mastery in creating, design and optimize a Garden Centre. For them ALIAT GARDEN is a meeting in which all members of the great family ALIAT relate.
Thus, from shopping center have expressed his satisfaction for the great acceptance that had the stand not only by its clients, but of all the visitors to the fair, many of them owners of gardens that explained their services and the advantages of being part of the central.
The edition of 2017 It has been established that ALIATGRUP your garden in Iberflora, with a total of 320m 2.
From ALIATGRUP have already confirmed us their participation in the next edition would be overcome in Iberflora 2018?