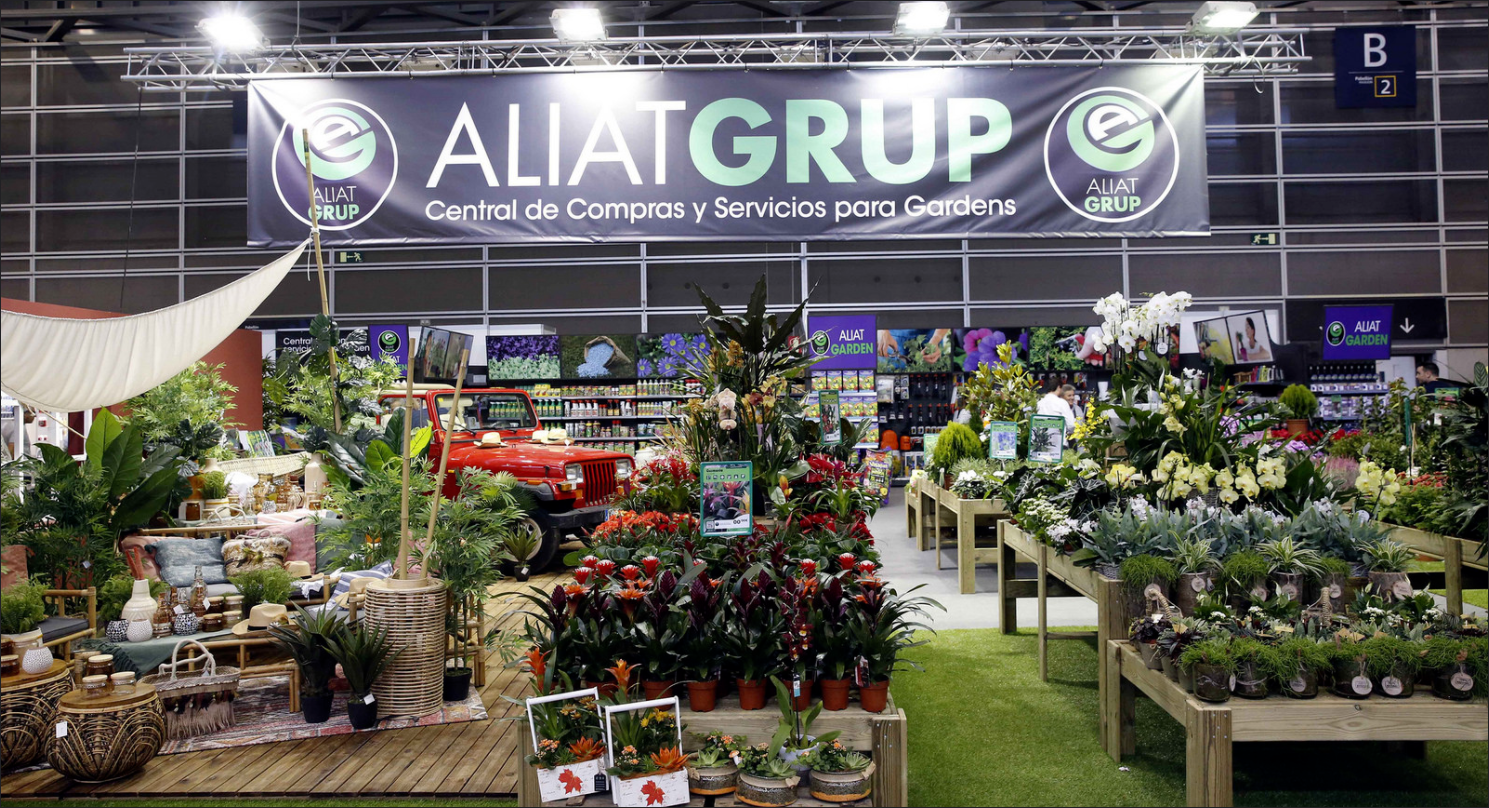 GARDEN ALIAT, the ALIATGRUP at Iberflora Garden Centre 2017
La Central de Compras y Servicios para Gardens ALIATGRUP estuvo un año más, y por octavo año consecutivo en Iberflora.
The day before the start of the fair from the Central they took to carry out an internal meeting with the owners of the centres affiliated to central, attended by more than 80 people.
Tras la 6ª reunión interna de ALIATGRUP, como no podía ser de otro modo, los miembros de la Central acudieron a disfrutar de la gala anual de los centros de jardinería, The night + Verde.
A partir del 4 of October, todos los visitantes pudieron apreciar el centro de jardinería que ALIATGRUP montó como stand, el ALIAT GARDEN, un ejemplo de cómo es un centro de jardinería tipo del grupo.
La recreación disponía de todas las secciones propias de un centro de jardinería: houseplants and outdoor, irrigation, tools, pots, fertilizers, phytosanitary, sustratos, artículos de decoración y hasta una sección Gourmet.
Also, en la zona safari había un bonito Jeep rojo que ambientaba la sección, además de dos invernaderos en cada extremo del garden, uno con una floristería repleta de flor natural y artificial y otro con un orquidiarium.
As every year, desde ALIATGRUP demostraron su maestría a la hora de crear, diseñar y optimizar un centro de jardinería. Para ellos ALIAT GARDEN es un espacio de encuentro en el que se relacionan todos los miembros de la gran familia ALIAT.
Thus, desde la Central de Compras han mostrado su satisfacción por la gran aceptación que tuvo el stand no solamente por parte de sus clientes, sino de todos los visitantes a la feria, muchos de ellos propietarios de gardens a los que explicaron sus servicios y todas las ventajas de formar parte de la central.
La edición de 2017 ha sido en la que ALIATGRUP ha establecido su garden más grande en Iberflora, con un total de 320m2.
Desde ALIATGRUP ya nos han confirmado su participación en la próxima edición ¿Se superarán en Iberflora 2018?