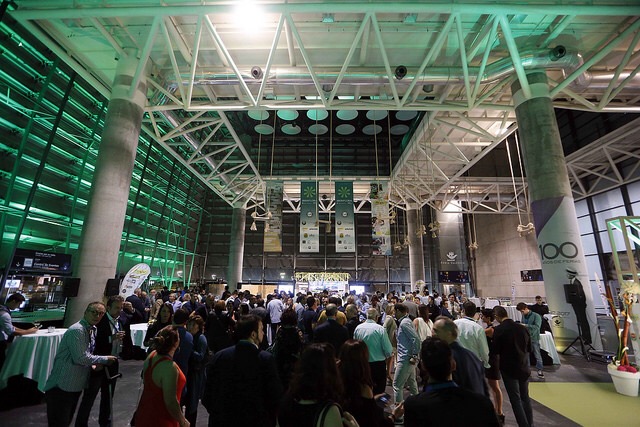 Corma receives Prize Professor Ballester-Olmos during La Noche + Green, prelude to Iberflora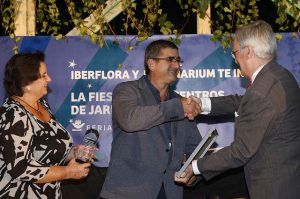 Near 500 people yesterday attended the second edition of La Noche + Green, a gala tribute to the canal garden in Spain that serves as a prelude to the international fair of plant and flower, Landscaping, Technology and DIY Garden, Iberflora, an event that today opens the doors of its 46th Edition with excellent prospects and the offer of 466 exhibitors.
Night + Green, that was held last night at the Forum of Feria Valencia, is promoted by the hand Iberflora of Jardinarium and with the support of Aliat Grup and the Spanish Association of Centres of Gardening (AECJ). Also, under the patronage of Flower and Artevasi and the collaboration of Compo, Urbaser, Orvifrusa, Vithal Garden, Herstera and SBM Life Science.
Corma-InnovacionDurante gala was made delivery of the prize Professor-Ballester Olmos, that distinguishes to companies in the sector for its innovation, development and application of new technologies aimed at improving efficiency in production. The prize, promoted by the Association of graduates of Valencia and Castellón and agricultural technical engineers (COITAVC), It was awarded to the firm Corma by your product "Mix Flowers". It's combinations of different species of plants for different spaces adapted to the location and conditions of each area and urban landscaping.
Night + green served as a meeting point, entertainment and networking and is reaffirmed as essential annual event for professionals in the sector. This time, also, After the night + green signature Flower held in Feria Valencia its 60 anniversary with a theme party and live music.
The Minister Elena Cebrián opens today Iberflora in a ceremony that will begin at the 12 hours and will conclude with the presentation of the national program "Villas in flower" by José Mª Zalbidea, Secretary general of FEPEX (Spanish Federation of Producers and Exporters of Fruits, Vegetables, Flowers and Live Plants Associations) and Joan Roig, President of Viveristes de Catalunya.