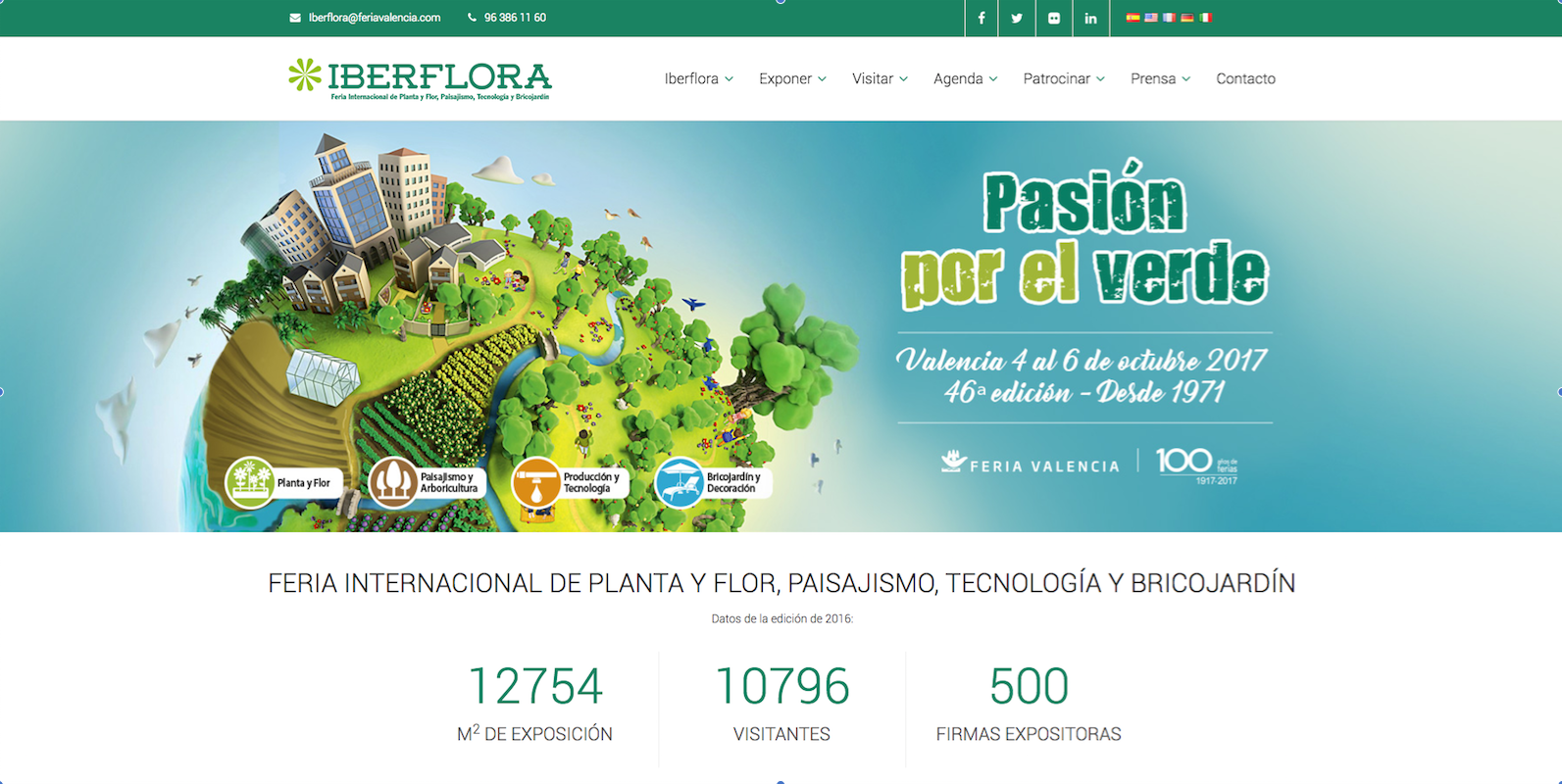 Iberflora presents its new website, more modern and functional
Last 24 March was published the new website for Iberflora, International Plant and Flower Fair, Landscaping, Technology and DIY Garden, a modernized page that captures perfectly the corporate image of the Edition 2017.
Available in www.iberflora.com, It's a web site where the emphasis has done so much in the design (fresh, minimalist and organized), as in user experience, providing a website that is characterized by a simple and intuitive navigability.
Thereby, exhibitors and visitors can navigate through their respective sections knowing that they will locate information of interest to you instantly.
From the main page, all stakeholders in the green sector may be permanently informed about the developments related to the fair.
Exhibitors can consult all the information they need to have their booth and access to several recommendations to attract visitors to the same.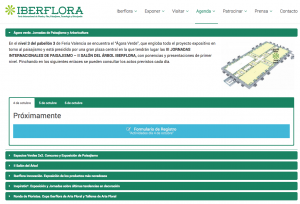 Also, all those interested in visiting the next edition of Iberflora can access all the necessary information about transport, tickets and accommodation.
Both the Agenda and the list of activities will be timely and regularly updated detailed information about multiple events, exhibitions, workshops, contests that... will take place at Iberflora 2017.
The web also dedicated a section specifically aimed at the sponsorship, a model on the rise which, associating the name of a company to the appropriate initiative, You can leave imprint on the minds of the target audience.
In the press section will be soon updated detailed information about accreditation. At this time the Edition brochure is now available in 2017, Gallery of photographs from the last edition and contact information.
Ultimately, It's a functional website with a clean and modern design that conveys to perfection and with renewed air "passion for the green" that drives the fair Iberflora 2017.