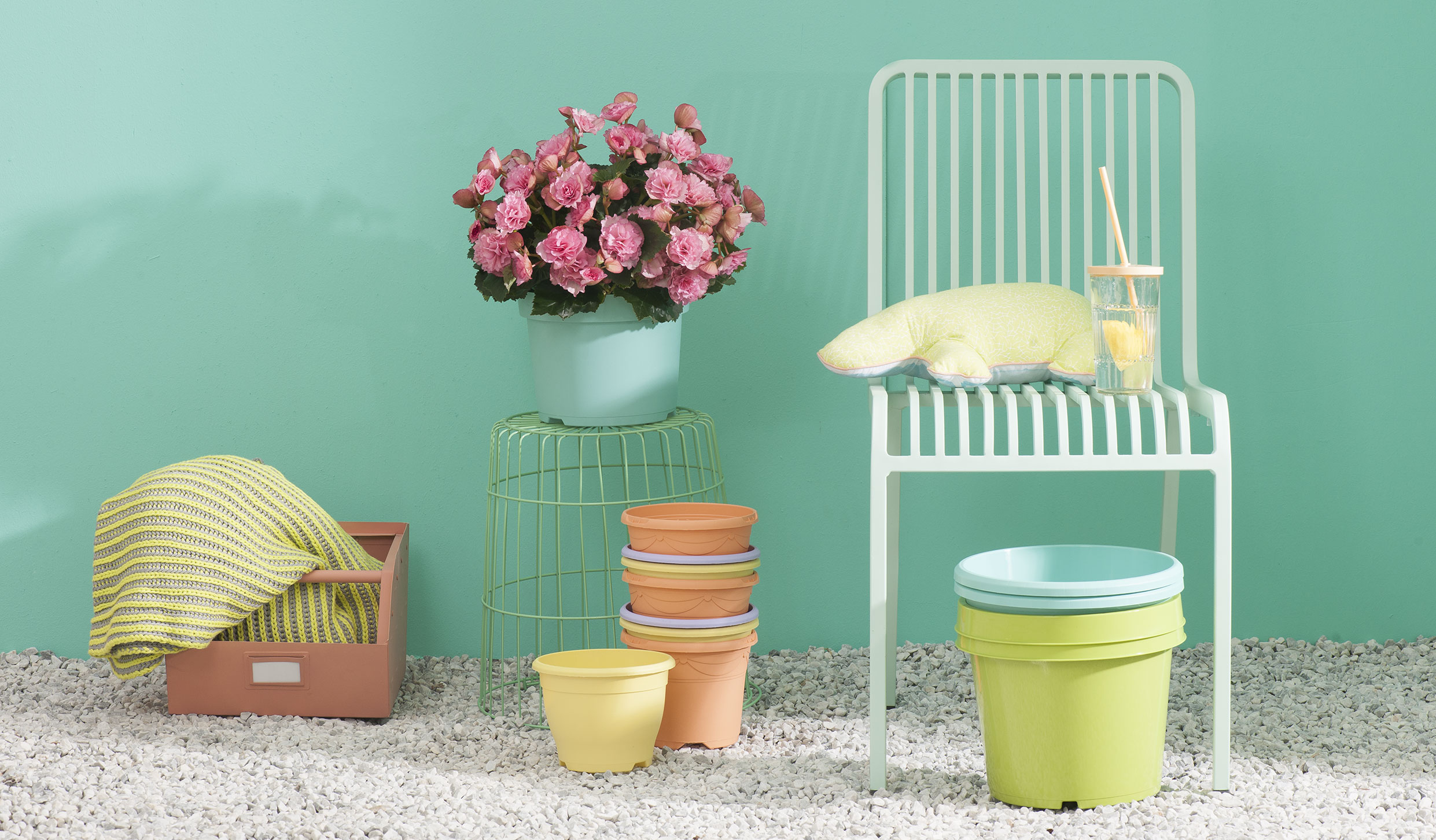 Group Projar created a web service to advise on trends in pots for spring 2018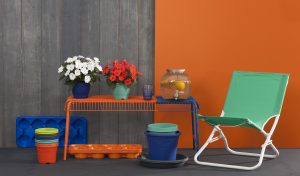 The company of the green sector, Group Projar, just create a new web service with added value through which provides advice to nurseries and plant producers on what are the main trends that will be during the spring of 2018. This service refers to the colors and textures for pots of this time of year such as Petunias or hydrangeas.
Thereby, indicates three major trends that will mark the spring of 2018 such as electric colours with pastel shades. In it you can observe pots with classic style in electric colors and modern lines in pastel colors. Highlights the natural textures with plastics and metals. Therefore, the combination of materials and colours will be trend next spring.
Moreover, the company aims as trends the pots color cake and lemon tones or Matt aquamarine on bases, they will also be very popular. It's harmonious colours, quiet, that transmit freshness and rubbing the child. These are based on the nature, simplicity, and even though the colors are also quiet they will have their share of freshness.
In third place, from Projar, they stress that the vintage trend will remain active for the next season and it will combine tones cake craft pots and antique textures.
Specialized substrates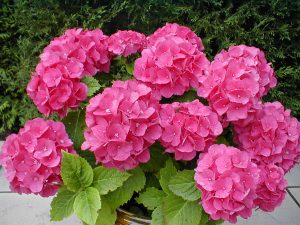 The company, In addition to this new service, has a wide range of 150 substrates for providing solution to the needs of the plants of spring, and an extensive network of centres and distribution logistics, which guarantees delivery within tight deadlines.
Between them, offers special substrates to Hibiscus, blonde peat compound, fine coconut and coconut chips. It's a combination that provides a favorable rooting capability cultivation base, at the same time a high drainage and a correct ventilation of the substrate. These attributes make the development of the plant is suitable.
Also substrates for Dipladenia, a highly valued plant in the spring market. This substrate containing peat blonde, coconut fiber and perlite, It promotes root development and plant also gives an adequate capacity of aeration which prevents flooding in the same.
From group Projar have even with a substrate for Diplademia containing controlled release fertilizer, a credit of intelligent release that allows that once the plant has left the nursery continue receiving nutrients and staying with a good appearance during their stay at the point of sale.
Continuous support
Together with the technical advice from a company with more 45 years of experience in the sector, an excellent network of logistics and storage centers, the company is also be partner of the manufacturer of pots Desch Plantpak.
It's one of the producers of pots most relevant internationally thermoformed. In addition their production is oriented to the customer, plant producer, and focused on a permanent basis to new products that automate processes in the nursery.
Therefore, the head of communication of group Projar, Miriam Carter, explains how "our goal is to get ahead of ourselves to the needs of producers of plant and nurseries and their needs so they have group Projar as a company of reference that goes one step further in dealing with your customer".
Group Projar
Group Projar was born in 1972 to engage in the mining and marketing of peat, organic material used as fuel and to obtain substrates. The company's growth has been constant and over the years 80 He opened two logistics centres in Almeria and Murcia. It currently has facilities in Valencia, Madrid, Almeria - factory and Logistics Centre-, Malaga and Lisbon. Other logistic points such as Barcelona and Pontevedra.
In addition Projar acquired a few years ago landscaping Paimed, to complete its range of services. The whole of the Group succeeded in 2016 a top billing to 26 million euros and account with 230 employees.