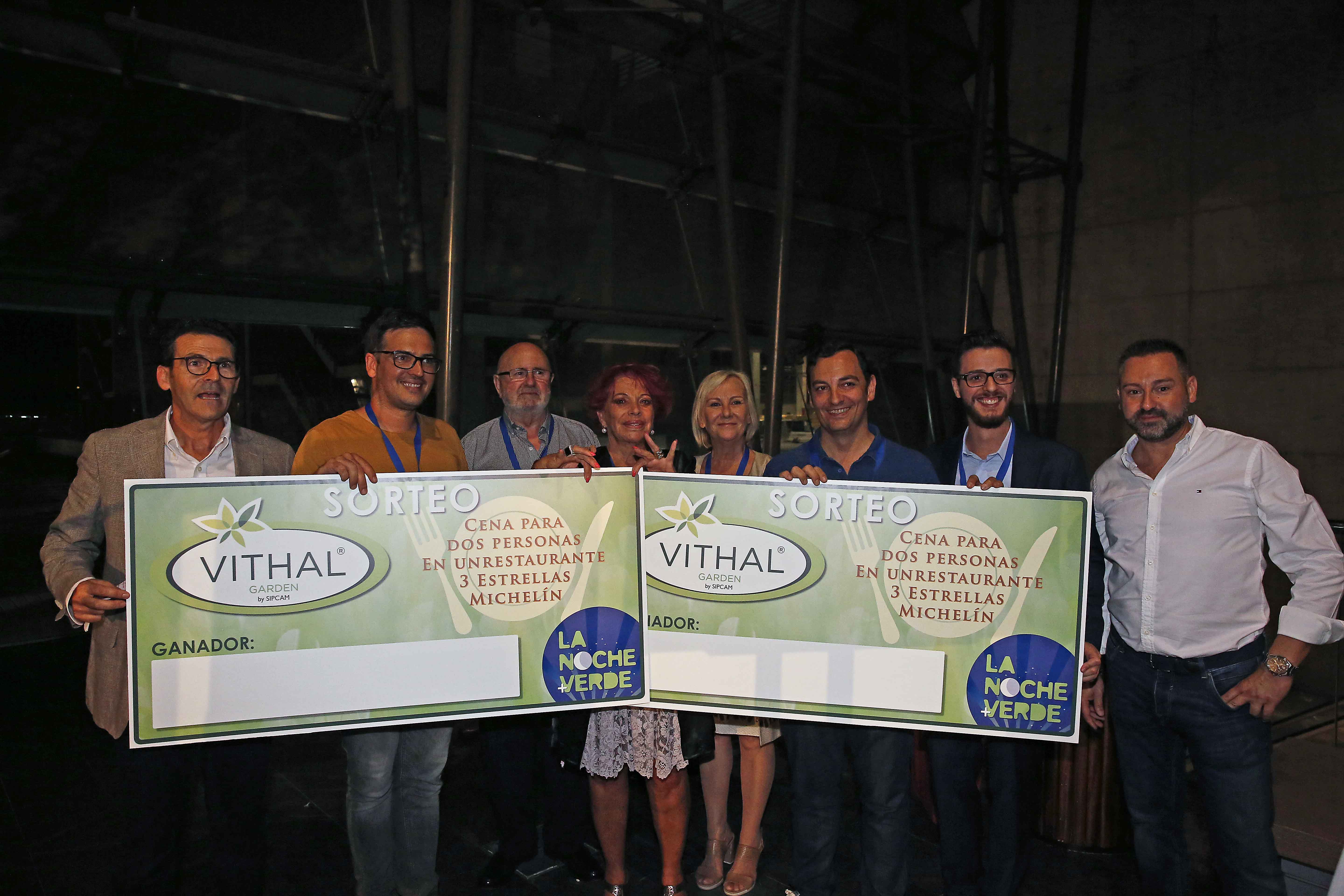 Vithal Garden: a lot of the more tasty
El sorteo que realizó Vithal Garden en La Noche + Green was a success. The award of 2 dinner for 2 at a restaurant 3 Michelin star became one of the most anticipated moments of the night.
The vocation of Vithal Garden by offering innovative products and high quality, para que sus clientes queden completamente satisfechos, quedó perfectamente reflejada. Sortear una experiencia gastronómica única en uno de los restaurantes mejor valorados del mundo es una buena prueba de ello.
Also, la empresa del Grupo Multinacional Sipcam logró hacer algo casi imposible: conseguir estas dos reservas con un mes de antelación. Siendo que, en estos restaurantes, las listas de espera son de más de un año. Otro hecho que demuestra la preocupación y el cuidado que muestra Vithal Garden por sus clientes.
El restaurante Azurmendi fue el elegido por los dos gardens afortunados, que tendrán la posibilidad de degustar un menú elaborado por Eneko Atxa, uno de los mejores chefs del panorama español. Esperamos que los gardens Casareina, de Vizcaya, y La Encina, de Cantabria disfruten de esta sabrosa e inolvidable experiencia.