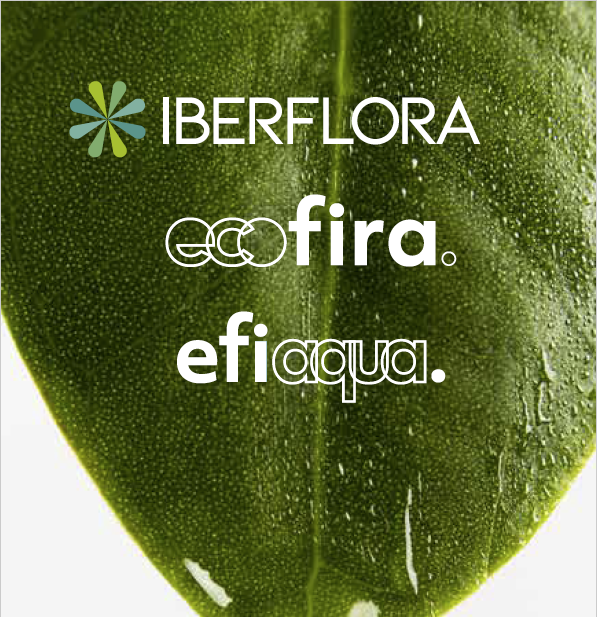 The green sector is cited in Feria Valencia with the celebration of Iberflora, Ecofira and Efiaqua
The Minister of Agriculture, Mireia Moll, opens three samples tomorrow that bring together more than half a thousand signatures related to the environment, plant, flowers, landscaping, technology, urban services and water management.
The citations propose environmental and ecological solutions for the city as a new generation of urban gardens,
plantas adaptadas al cambio climático

,

movilidad eléctrica

,

papeleras y pasos de cebra en 3D o contadores de agua que utilizan la tecnología del 'Big Data'

.

Feria Valencia se viste de verde a partir de mañana y hasta el próximo jueves con la celebración de forma conjunta de los certámenes Iberflorto, Ecofira and Efiaqua. Se trata de tres ferias que reunirán en su totalidad a más de medio millar de firmas expositoras procedentes de quince países y en una superficie expositiva que este año crece hasta los 45.000 square meter.

In this issue, las citas dirigen sus miras hacia las soluciones más ecológicas para la ciudad, atendiendo las demandas actuales de un entorno urbano mucho más sostenible, a través de un sinfín de propuestas como jardines urbanos de última generación, plantas híbridas adaptadas al cambio climático, papeleras retroiluminadas con energía solar, contenedores de residuos con sensores de olor o contadores de agua que utilizan la tecnología de 'Big Data'.

Moreover, en el marco de las ferias se celebrarán diversas jornadas y encuentros profesionales que analizarán los retos medioambientales más actuales como, for example, las infraestructuras verdes, el problema de los microplásticos en nuestras aguas, las crisis hídricas, inundaciones y sequías o el futuro de la cultura 'bio' en los hábitos de los consumidores.

On the other hand, Feria Valencia acogerá mañana la gran fiesta anual del sector, en la denominada 'La Noche + Verde', donde se reunirán los profesionales del canal 'garden', paisajismo y medioambiente.