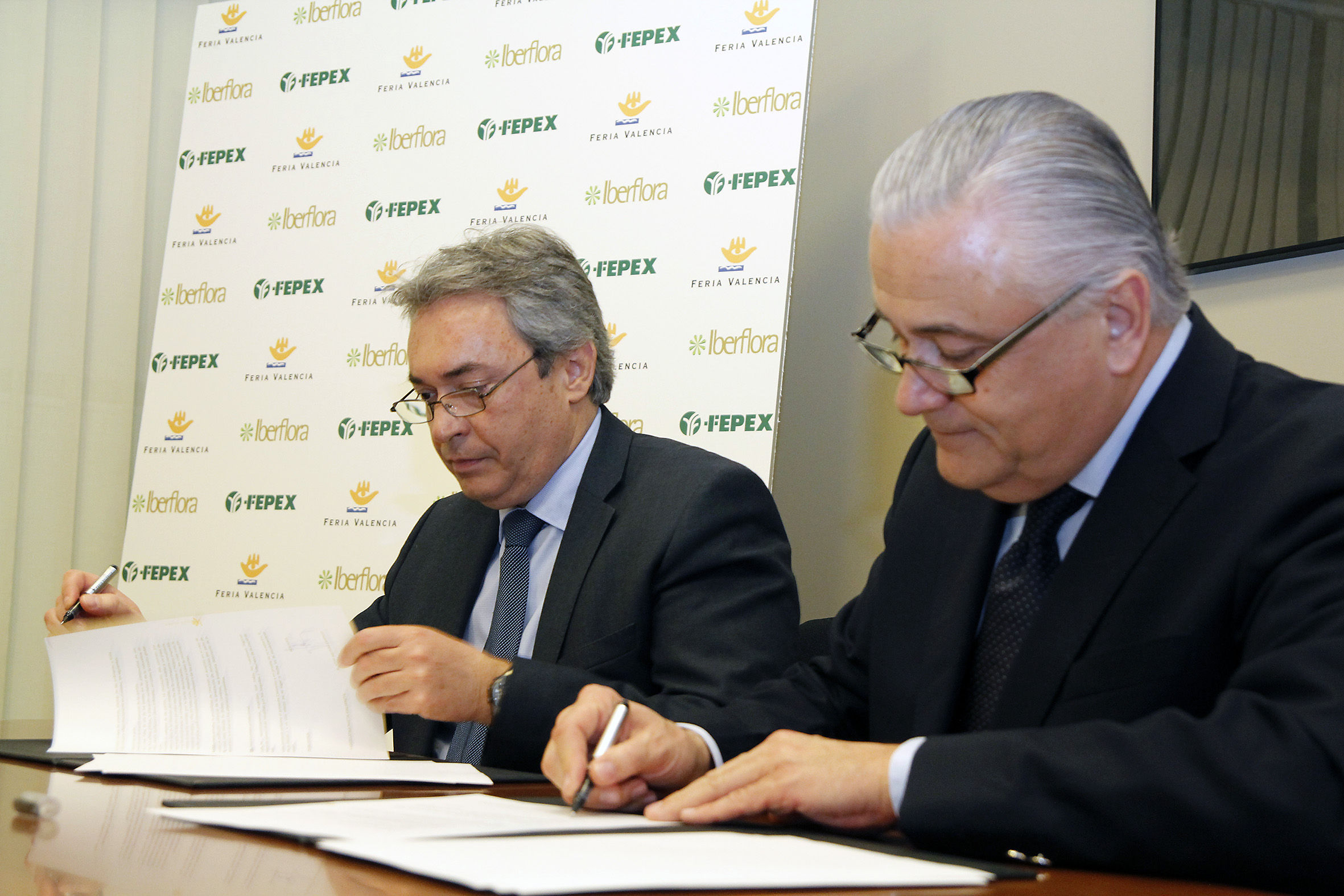 Those responsible for the event Iberflora-Fair International Plant and Flower, Technology and DIY Garden- y de Fepex (Spanish Federation of Producers and Exporters of Fruits and Vegetables) met this morning at Feria Valencia to renew the collaboration agreement between both entities in order to raise the profile of the sample, reference in Europe in Mediterranean plant.
Ratified by the President of the Fair, Alberto Catala, and President of Fepex, Jorge Brotons, the agreement will strengthen cooperation ties between Iberflora and Fepex, allowing the event more widely recognized within the industry and. And it must be remembered that the associations represented in the Federation account for 90% of the total Spanish production of flowers and plants.
The signing of the agreement have also assisted Joaquín Vañó Gironés, Regional Secretary of Agriculture, Fishing, Food and Water of the Generalitat Valenciana; the new president of Iberflora, Oscar Calabuig; and Jose M ª Zalbidea, Fepex General Seceretary.