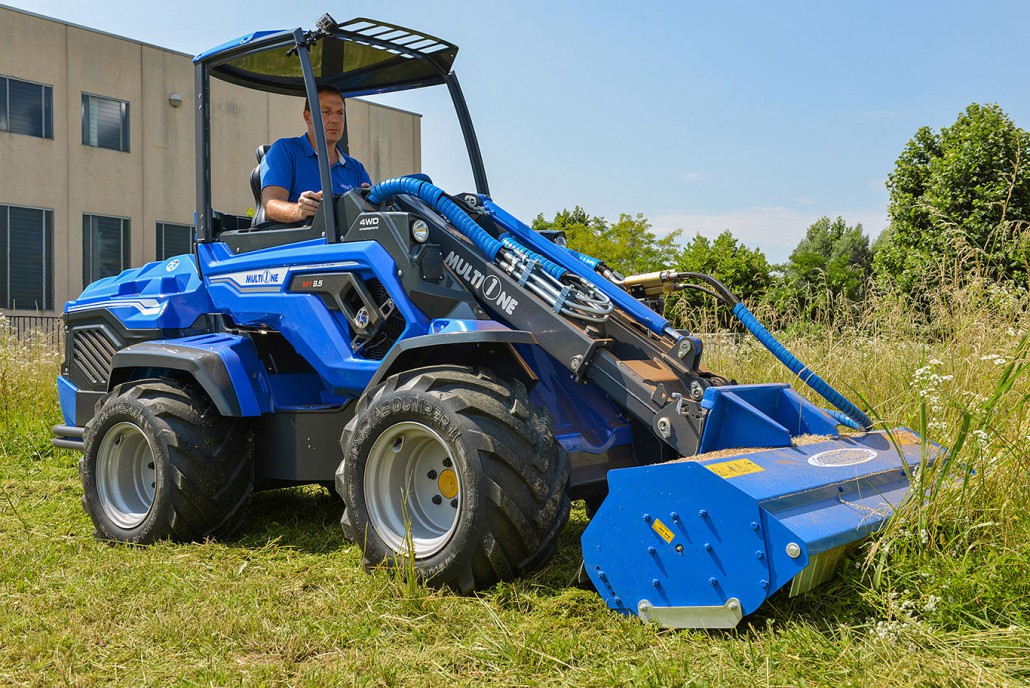 The Italian brand of MultiOne machinery will be present at Iberflora
MultiOne, the popular Italian brand of articulated loaders, distributed in Spain by the Group TOPCAT machinery, will be present at Iberflora 2019, International Fair of Plants and Flowers, Landscaping, Technology and DIY Garden, to be held in Valencia Fair 1 rd to 3 October.
TOPCAT machinery is distributor and importer of machinery for various sectors, as the construction, public works, agricultural, forest, municipal services, gardening and maintenance, among others are presented.
In the next edition of Iberflora, TOPCAT machinery will present the full range of MultiOne skid steer, brand's distributor in Spain. These chargers are equipped with 10 different series, 19 configurations and more than 170 different accessories that adapt to multiple tasks, from DIY to the maintenance of properties
Each of them is equipped with an articulated address, so the front and rear halves of the loader are connected through a Board, allowing the machine to work in small spaces.
It's a completely innovative product, all the functions that can be performed and its electric technology, more respectful of the environment.
You can see the versatility of the MultiOne skid steer at the stand of TOPCAT machinery for Iberflora 2019.