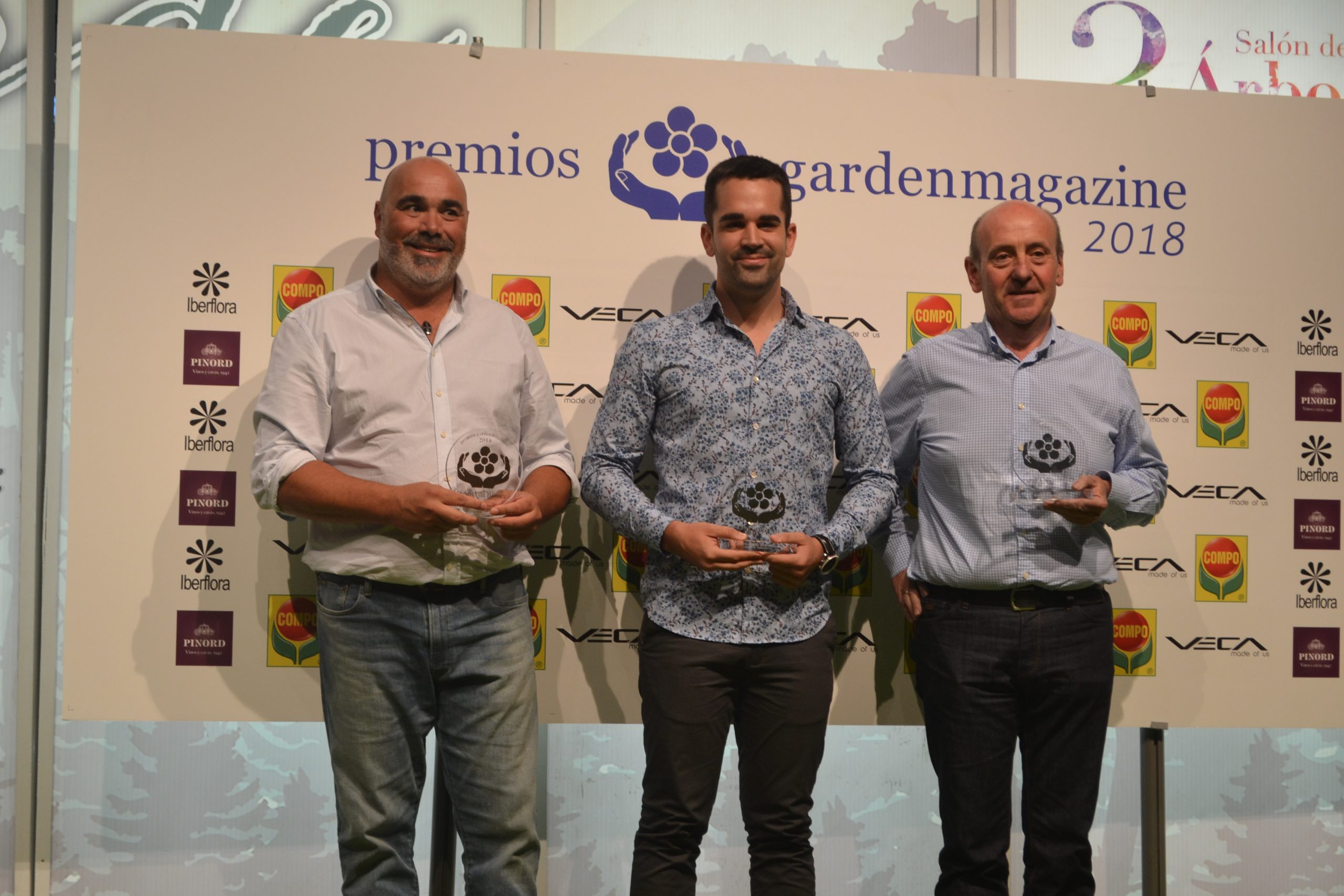 Garden Magazine Awards open the call for its 4th edition
The awards ceremony will take place during Iberflora 2020.
The garden magazine awards aim to publicly recognize those garden centers that stand out for their development and steady growth, its capacity for innovation and leadership in their area of ​​operation.
The winners of the garden magazine awards 2018 Were (from left to right in the photograph) David Marquis of Cocos Garden (Bronze award), Jordi Nasarre de Artiflora (Gold Award) and Pello Irigoyen of Arvena (Silver Award)
The Garden Magazine Awards are a magazine initiative Garden Magazine, sponsored by companies COMPO gardening and VECA and the collaboration of Iberflora, International Fair of Plants and Flowers, Landscaping, Gardening and Bricojardín, and you will be able to meet them from 6 rd to 8 th October at Feria Valencia in joint call with Eurobrico, International Diy Fair, and with Ecofira, International Environmental Solutions Fair.
The Garden Magazine Awards have every two years, so in 2020 will celebrate their 4th edition, whose awards ceremony will take place during the next edition of Iberflora. In previous editions the winners were Garden Center Bordas (2014), Endanea Garden (2016) and Artiflora (2018).
But how do they work? In the first phase professionals in the sector are proposing their candidates, specifically a candidate garden center for each Autonomous Community, one from Portugal and one from Andorra.
Winners come out of Jury votes, made up of renowned industry professionals, who will be responsible for assessing the list of candidates.
They will be delivered awards to the three finalists (Gold, Silver and Bronze) and also the Best Garden Center in Portugal and the Best Garden Center in Andorra. Moreover, all the candidates will have a recognition as best Garden Center in your autonomous community.
They will also be awarded three Special Awards for Gardening Centers that have obtained the most votes from their clients. These votes will be collected exclusively through This link and at this stage the gardens candidates can mobilize and involve customers looking for your vote.