La Pacheca Viveros is a family business with more than 25 years of experience dedicated to the cultivation and export of ornamental plants located between the provinces of Alicante and Murcia, in an area with exceptional weather conditions.
His specialty is Mediterranean and Australian flowering plant, cactus, succulents and palms. Iberflora has been with Victor Martinez , commercial director of the nursery and member of the Organizing Committee of Iberflora, to whom we have asked about this campaign both nationally and in the field of exports.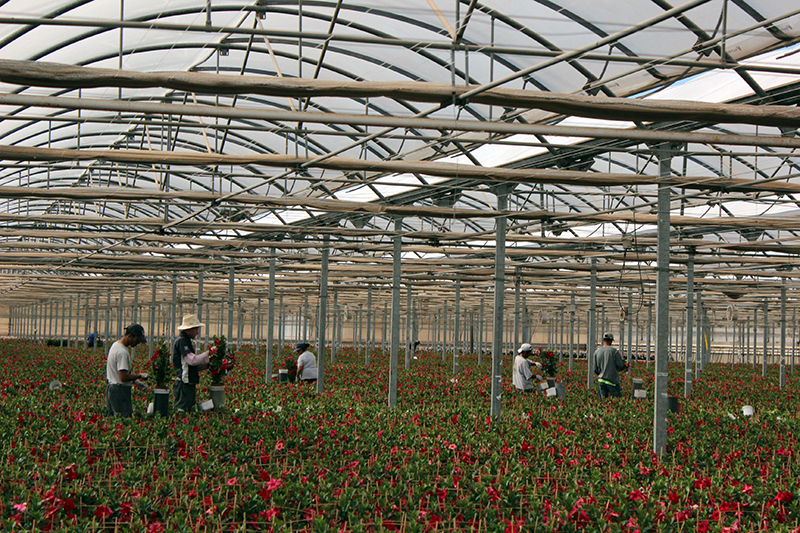 His words convey to us the good feelings that this campaign is leaving us.: "The sales campaign 2021 at the national level it is being exceptionally good. We are benefiting from the low mobility of consumers who, by not being able to travel, are devoting much more time to household needs.. Most of our garden and florist customers tell us that they are getting a lot of new national audiences that were not plant consumers. We believe that this situation of increased demand will fall significantly when consumers regain mobility and have to share their income among many other options, vacation, leisure, etc.. But we also assume that part of this new audience will become more common consumers."
When they talk about the international market, from La Pacheca refer to the great demand for plant that has occurred in recent months: "The success of the campaign has contributed greatly to the fact that the supply of plants and flowers has been significantly lower than usual.. Many producers (especially flowers) have planted much less than usual for fear of repeating the previous campaign. On the other hand, it should be noted the uncertainty that has existed until the end due to the possible effects of the pandemic. The markets especially of the North, such as Germany and Holland, they have remained quite closed until well into April."
From the 5 rd to 7 in October visitors to Iberflora will be able to appreciate the quality of the crops of La Pacheca Viveros, and from the nursery value positively the celebration of the contest: "Depending on the evolution of the pandemic we understand that it is a good time to resume personal contact between suppliers, customers, etc.. and therefore, the celebration of Iberflora is a good opportunity".