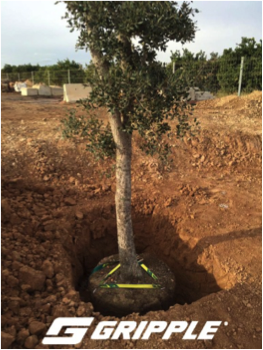 Day 11 and 12 in June we will be present at the 15th edition of the national tree climbing Championship. Since Gripple, We want to support this initiative of the Spanish Association of Arboriculture carrying 14 editions completed successfully on their backs. The competition will feature technical seminars, courses and a fair of materials as well as the evidence of the event.
Gripple is a multinational with over 25 Years of Experience manufacturing systems for suspension and anchoring, used in civil and industrial works. During the fair we will be showing our applications for gardening, landscaping, the erosion control and Arboriculture.
Si aún no nos conoces te invitamos a venir y disfrutar de este evento en el excepcional entorno del tramo Aranzadi, on the banks of the river Arga at Pamplona city. Come and visit us, You can inform and accompany in a weekend full of activities.