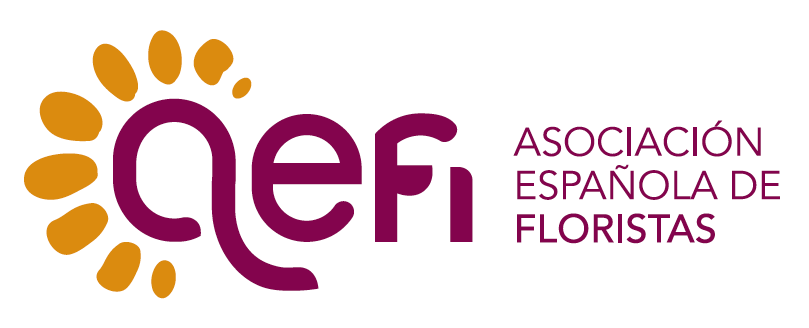 The Spanish Association of florists (AEFI) It renews its image and brings a special promotion to Iberflora 18
The Spanish Association of Florists (AEFI) It has this year a prominent role in the round of florists of Iberflora as Coordinator and co-organizer of the Iberflora Cup of Floral Art, an event that this year will be adapted to the 100% to the international floral art competitions, with a prize of € 10,000 in products from the vendors.
But the pavilion stand E16 1 AEFI presents many more Association news, as the presentation of its new logo, with which they wanted to reflect the renewed spirit and the evolution of the Association on a history of more than six decades.
The new logo is inspired by the essence of the Association, that is, the idea of grouping and the union with a common purpose.
In its design, we have tried to represent a Guild of professional craftsmen such as florists and their visual characteristics match the personality of the brand (Spanish character, independent, International, etc.).
Between the rounded letters and acronyms artistic strokes, the initial "A" cobra special role symbolizing the heart and the stem of a flower with petals of different sizes around.
Touch of color makes it the combination of two warm Orange and Carmine colors - violet reminiscent of sunset, the colors of the flowers and the character of Spanish without falling into the topic of the red and yellow.
This year we will be able, also, enjoy at the stand of AEFI of a floral decoration project signed by Esther Domínguez consisting of two floral works with taper and salix tortuous for the top branches with 2.000 Roses Red Naomi!Aleia Roses and 3 dimensions®×3,5 meters.
AEFI has launched a special promotion during the celebration of Iberflora. And is that those flowers that occur high in the stand of the Spanish Association of florists will have with 6 months of share of gift.
Visit the stand of AEFI at #Iberflora18!