Albergrass, manufacturer and specialist in artificial turf, will present its latest innovations in this type of lawn and unveil its new technology in Iberflora 2019 in its stand A70 del Pabellón 4.
Static-free® es la innovación tecnológica de Albergrass para liberar y eliminar la energía electroestática de las fibras del césped artificial.
Lo habitual es que las fibras textiles en determinadas condiciones ambientales se carguen de energía con el uso. Cuanto más seco es el ambiente, y más frío, mayor probabilidad de notar chispazos como consecuencia del roce con el producto.
En Albergrass siempre van más allá y han asumido el reto de eliminar de forma permanente la electricidad estática con una nueva tecnología innovadora, una tecnología que mostrarán en su stand durante el certamen.
Además presentarán su nuevo césped "Discover", "Irresistible for what it resists", and it's the hyper-resistant artificial lawn for garden, and this is because it is based on high-strength sports fibers that withstand continuous wear of up to 60.000 Cycles, according to lab tests. At Discover, innovation has been to make a lawn for garden but with the sturdy base of sports.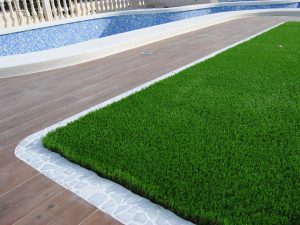 Incorporates the new Static-free technology® from Albergrass, so it's free of static electricity. No doubt, a lawn designed with the smallest ones in mind, safer and more resilient, perfect for the hustle and bustle of a playground.
Albergrass will also present its new lawn of the family "Velia", The Velia 30, a lawn specially designed to meet the needs of its customers: a really attractive lawn, at a competitive price and with balanced performance.
It is a lawn in which Albergrass has poured all its technology and experience for an artificial turf that does not disappoint at a price that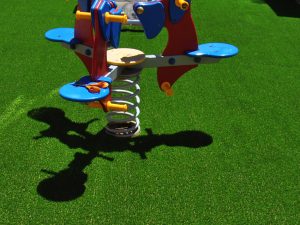 Surprised.
Velia 30 it's a decorative lawn perfect for areas that are not heavily used and stands out for a truly unique look. The chromatic design of the high-end artificial turf applied to a very attractive priced product.
Moreover, it's designed with central nerve fiber, which helps recovery after the footstep.
Velia 30 is in the Albergrass Classic range, next to the rest of his family's lawns, Step III and Taurus.
Visit the Albergrass stand in Iberflora 2019 and discover their varieties of artificial turf.